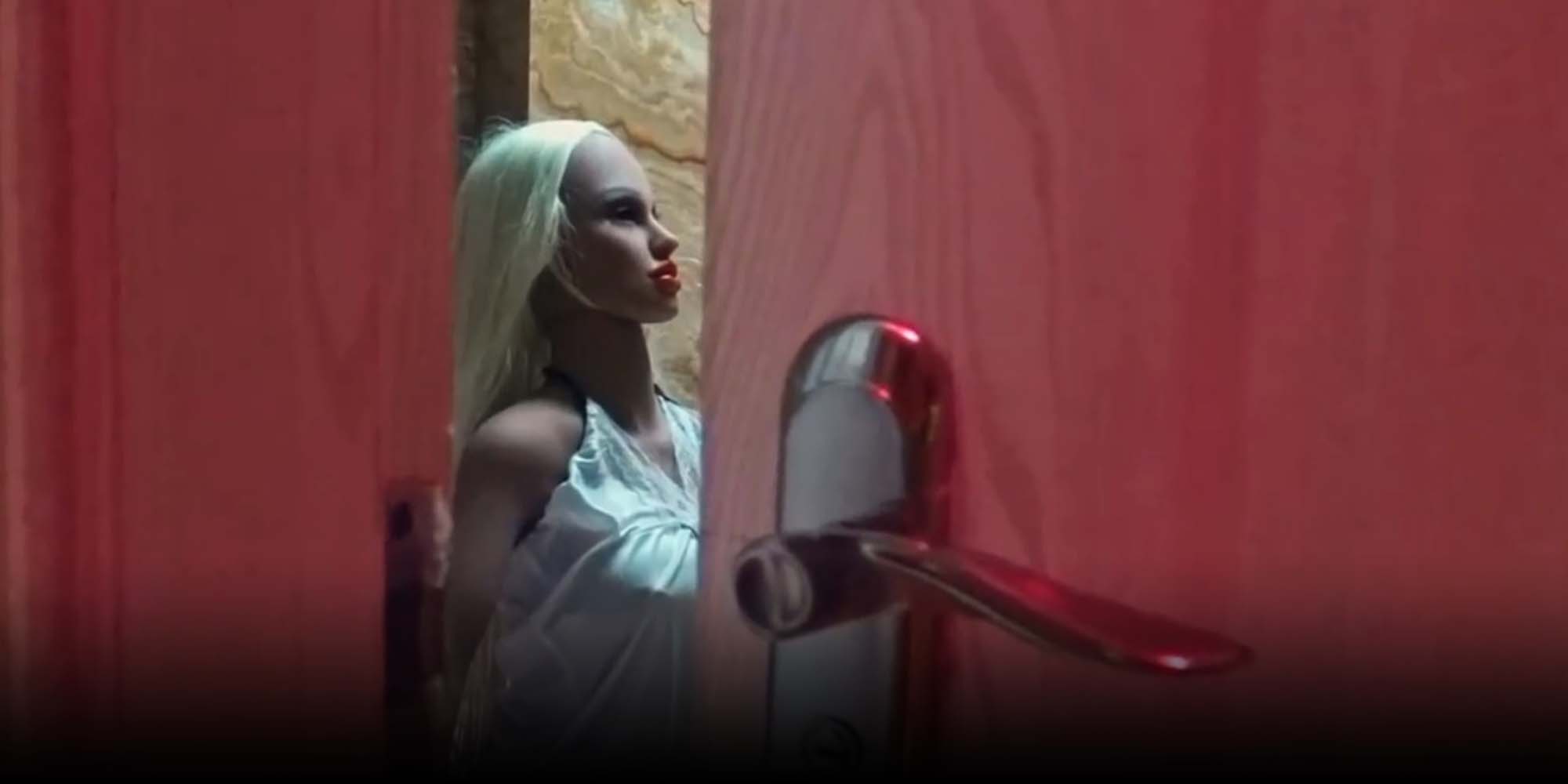 NEWS
Shenzhen Shutters Sex Doll Hotels Frequented by Migrant Workers
Authorities shut down the facilities without explanation, according to their proprietor.
A Chinese man who claims to have opened the country's first sex doll hotel is distraught after authorities in the southern city of Shenzhen forced him to close his businesses.
Li Bo, who ran two sex doll hotels in the city, told Sixth Tone that police sealed off both properties, which are popular with thousands of local migrant workers. Li marketed his flagship establishment as the country's "first life-sized sex doll hotel," where men can spend 188 yuan ($28) for an hour of intimate time with inanimate objects.
"There was no explanation or legal documentation from the authorities," Li told Sixth Tone, adding that uniformed law enforcement officers sealed the buildings last Thursday while one customer was still busy inside.
Sixth Tone's phone calls to the Bantian District public security bureau, which administers one of the establishments, went unanswered Thursday.
Li opened his first sex doll hotel in 2018 in Shenzhen's Longhua District, which is home to several major multinational companies including electronics giant Foxconn. He then opened a second branch in Bantian District last December. The 34-year-old said he started his business after realizing that there were some 120,000 male factory workers with limited means of fulfilling their sexual needs.
Though not a new concept, sex dolls and sex doll hotels have gained popularity in China since the start of the coronavirus pandemic. Large cities like Shanghai, Beijing, Chengdu, and Tianjin have several such hotels — some have dozens — with a steady clientele, according to domestic media.
With the rising popularity of such businesses, authorities have started keeping a watchful eye on them, especially after minors were found to be frequenting the premises, according to the state-run Xinhua News Agency. There have also been concerns about poor hygiene and sanitation, as well as potential exposure to sexually transmitted diseases.
However, Li said his hotels pay close attention to hygiene and sanitation, in addition to client privacy. He added that he had been particularly nervous after the closure of similar facilities elsewhere.
Shanghai-based lawyer Ding Jinkun told Sixth Tone that there are no specific regulations pertaining to the operation of sex doll hotels in China.
"The legal problems such stores might face could be related to hygiene or unlawful business operations," Ding said. "But currently in China, there isn't a legislative ban on this form of business."
Online, the suspension of Li's hotels has been a much-discussed topic on microblogging site Weibo, with a related hashtag attracting over 140 million views as of Thursday afternoon.
"As long as the hygiene problems are properly resolved and there is a limited number of establishments, I don't see the issue here," wrote one Weibo user. "Don't people have sexual needs? Not everyone can have or afford romantic relationships."
Meanwhile, Li said some of his regular clients have been calling to inquire about whether the business was illegal and when the hotel might reopen. He remembers one client asking him, "Is playing with dolls illegal now?"
For now, he doesn't have a definite answer.
Editor: Bibek Bhandari.
(Header image: A sex doll at a sex doll hotel in Shenzhen, Guangdong province, 2020. Du Xinyu/Sixth Tone)