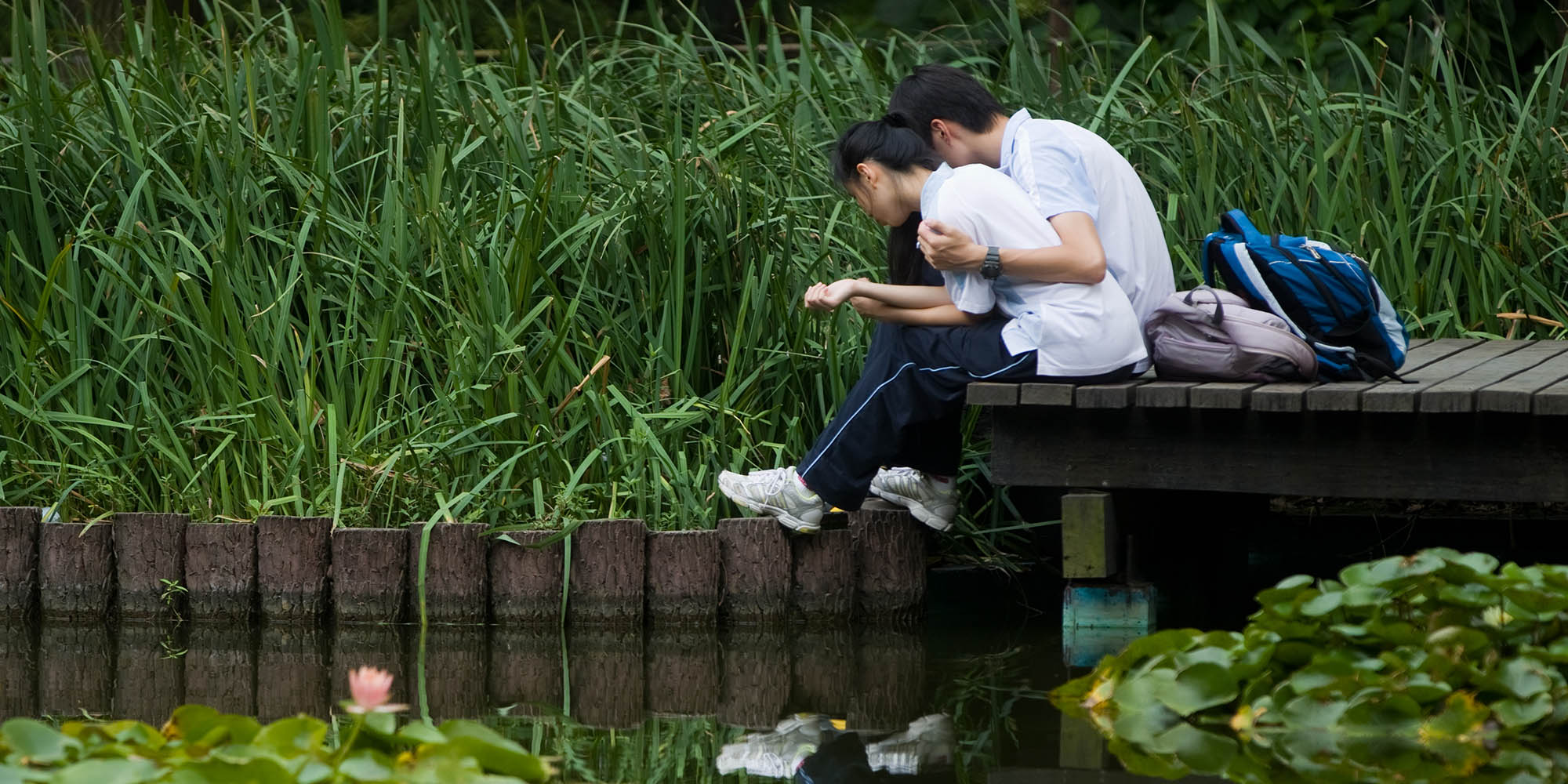 NEWS
Girls Who Have Sex Before Marriage 'Degenerates,' Says School Book
Publisher says editors meant no harm, wanted to warn students of perils of premarital sex.
After a sex education textbook that calls girls who have sex before marriage "degenerates" caused an uproar online, the Education Department of Jiangxi Province, in eastern China, said on Saturday that the books will be revised, according to a local news outlet.
The book, "Senior Middle School Student Scientific Sex Education," says that premarital sex does great harm to a girl's body and mind, and a girl who sacrifices her body for love won't make a boy love her more. Rather, the book says that the boy who "conquers" her will see her as "degenerate," and love her less.
The book, first published in 2004, attracted widespread attention after photos were posted on microblogging platform Weibo earlier this month by Zhong Guangquan, a senior middle school teacher in Guangdong province, in southern China.
Zhong told Sixth Tone that as a female teacher who has long been concerned with issues surrounding women and children in China, she believes the book misguides students. "I was so angry when I read the textbook," she said. "The concepts are backward and all the negative comments are directed toward girls."
Huang Fan, spokesman of the company that published the book, the 21st Century Publishing Group, told Sixth Tone that they didn't think the phrasing would be controversial. Huang said the editors didn't mean to insult or discriminate against women, but just wanted to remind girls of the dangers of premarital sex.
Zhong said that she has never advocated early sexual behavior among senior middle school students, but that she won't allow anyone to call students who have sex "degenerates."
She added she pays attention to textbooks on sex education because she thinks the topic is poorly taught in schools in China and largely avoided by parents. "We grow up wondering if babies come from garbage dumps or out of armpits," she said, adding that textbooks on sex education should convey healthy attitudes surrounding sex to students. "But this textbook is frightening female students with old-fashioned ideas."
Other Chinese textbooks also have come under fire for their content. On June 14 a court in Beijing accepted the lawsuit of a student who wanted to sue the Ministry of Education over homophobic content in university textbooks.
Huang, the spokesman for the publisher, said that the company will examine the textbook carefully before making an official statement. "We will apologize to the public if we have made a mistake."
Additional reporting by Wang Lianzhang.
(Header image: Two teenagers in school uniforms sit by a pond at a park in Shanghai, Aug. 30, 2012. Liu Xingzhe/Sixth Tone)