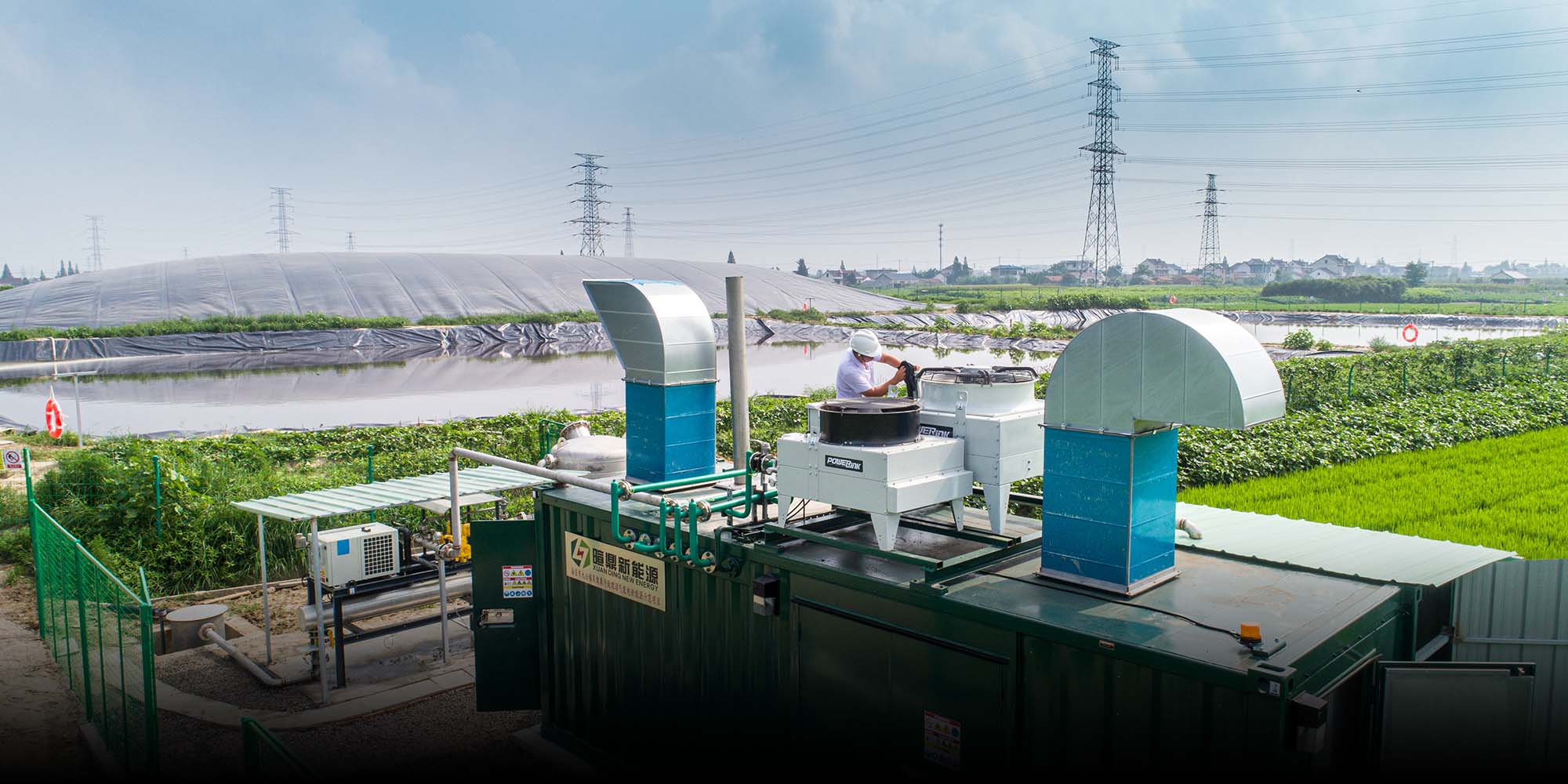 NEWS
China to Reduce Emissions of Methane, a Powerful Greenhouse Gas
Long neglected, methane received its first-ever mention in China's latest five-year plan.
Climate change experts are optimistic that China will begin systematically reducing emissions of methane, a potent greenhouse gas of which the country is among the world's biggest emitters, but they say more specific measures are needed still.
On March 13, China published its 14th Five-Year Plan, a policy blueprint for the years 2021 to 2025, which for the first time mentioned tightening control over methane, among other non-carbon dioxide greenhouse gases.
Methane, whose main sources are fossil fuel production and agricultural activity, is estimated to have a climate-warming effect 84 times that of carbon dioxide over a 20-year period. Though methane breaks down faster than carbon dioxide, it is also a precursor to ozone, another greenhouse gas and air pollutant.
"Methane being raised to such a high position in the 14th Five-Year Plan will have crucial and far-reaching significance for the future development of the coal, oil, and gas industries, as well as the control of greenhouse gases," Zhang Jianyu, chief representative of the Environmental Defense Fund's Beijing office, told Sixth Tone.
The latest five-year plan includes more sharpened language on reducing China's climate footprint following President Xi Jinping's pledge last year that the country would peak its carbon emissions by 2030 and reach carbon neutrality by 2060.
But although it included targets for reducing energy intensity and carbon intensity, there were no specific reduction figures for methane, which Zhang and other experts said are necessary for policies to be effective.
Methane's short lifetime and high warming potential mean limiting emissions is urgent, Zhang said. "As one saying goes, if we care about the climate change impact of our generation, we pay attention to methane; if we care about the climate change impact of the next generation, we pay attention to carbon dioxide."
Annual global methane emissions are about 570 million tons, with 60% originating from human activity, according to a report published by the International Energy Agency, a Paris-based intergovernmental organization. According to the latest official statistics, China's methane emissions totaled 55 million tons in 2014, mostly from the energy (44.8%) and agriculture (40.2%) sectors.
Because agricultural methane emissions are scattered across countless farms, the energy sector, where emissions are more concentrated, should be the main focus when it comes to emissions reduction, Teng Fei, an associate professor at the Institute of Energy, Environment, and Economy at Tsinghua University in Beijing, told Sixth Tone. In the energy industry, most methane escapes during the production and transport of fossil fuels.
Teng noted that more accurate monitoring systems will be needed to produce reliable data and effectively reduce emissions. Current emissions figures are mostly based on calculations, not actual measurements, he said. "If the statistics aren't accurate, it will hinder reduction effects."
On the other hand, methane, unlike carbon dioxide, is a valuable gas, meaning emissions reduction efforts could pay for themselves, Teng said. "As a main component of natural gas, methane can be recovered to generate electricity and provide heat."
But methane recovery is still uncommon because companies lack policy and financial incentives, which Teng suggested the government should provide. "For example, coalbed methane has different concentrations, which results in different technical difficulties and costs when you recover it," he said. "If there is no economic incentive, the companies may only be willing to recover some of the methane that has economic value."
China currently only has regulations for capturing methane from coal mines out due to safety concerns, as buildup of the gas can cause explosions.
There are also other barriers for a wider uptake of recovery technology, said Tian Wang, a researcher specializing in low-carbon solutions for oil and gas at a major Chinese state-owned company. "In the process of oil and gas production, especially when it comes to mountainous areas and long gas pipelines, methane recovery technology is difficult to apply widely, as it requires portability," he told Sixth Tone. "In addition, methane leaks are sometimes sudden, meaning we may not have enough time to recover it."
There are some signs that China's fossil fuel industry is aware of its methane footprint. In 2014, state-owned energy giant China National Petroleum Corporation joined the Oil and Gas Climate Initiative, which aims to reduce methane emissions from gas production over the next decade. Last year, the company set a target of halving its methane emission intensity by 2025. In January, the Ministry of Environment and Ecology published a guideline saying provincial environment bureaus should tighten their monitoring and control of methane.
But China's energy transition, moving away from coal, will produce new challenges, said Zhang of the EDF. Less coal will likely mean a bigger role for natural gas, which contains methane, as well as more abandoned mines, which often leak methane. "With the phasing out of coal, the number of abandoned mines will increase; thus the methane monitoring of abandoned mines should be strengthened," Zhang said.
The ubiquity of methane only underscores the importance of controlling it. "From the perspective of climate change mitigation, efforts should not just focus on carbon dioxide, but on all greenhouse gases including methane," said Teng of Tsinghua University. "This needs to be reflected in future plans."
Editor: Kevin Schoenmakers.
(Header image: A technician checks equipment at a methane-emitting power plant in Nantong, Jiangsu province, Aug. 7, 2019. People Visual)