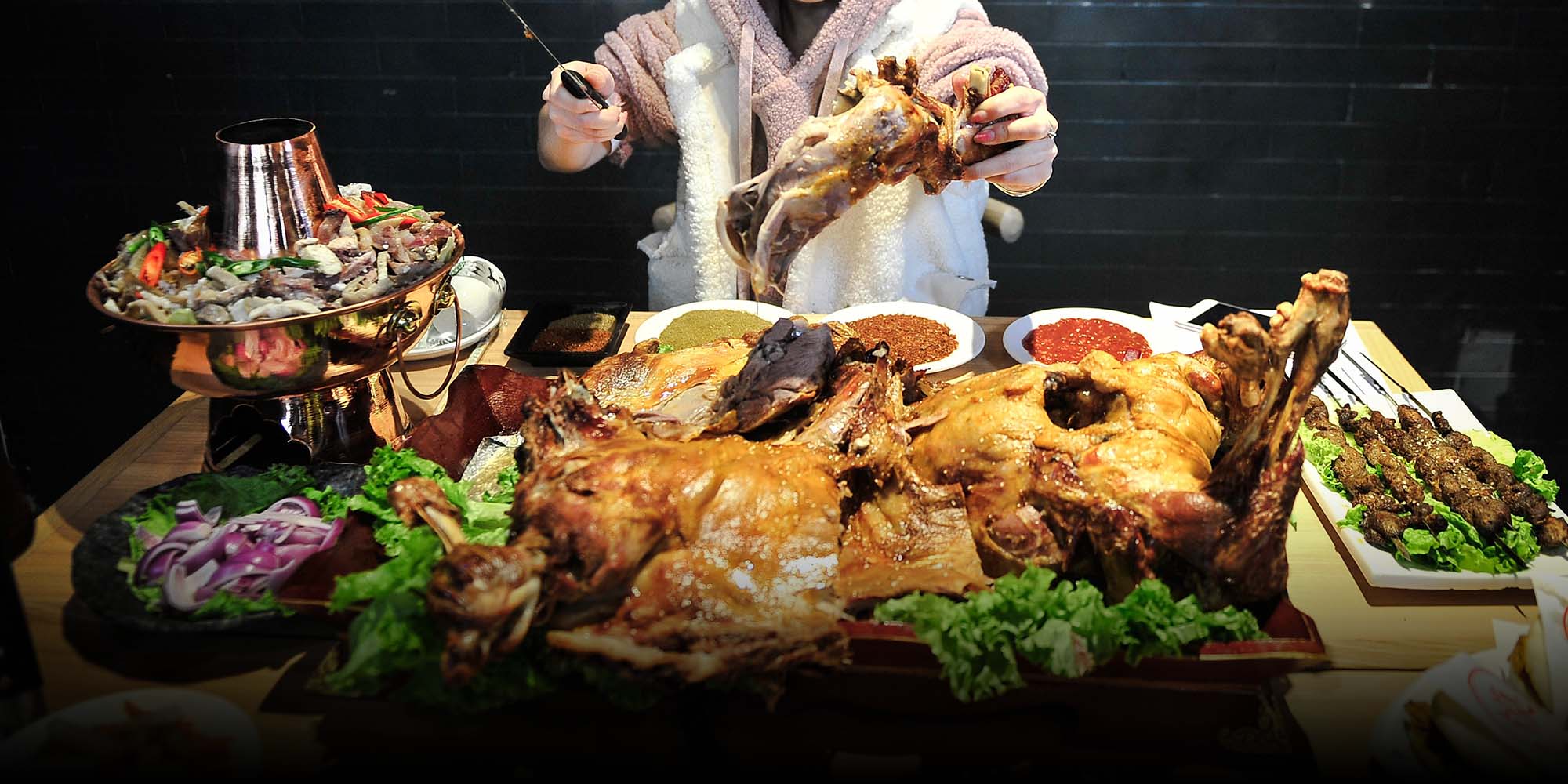 NEWS
Anti-Food Waste 'Persuaders' May Remind Beijing Diners Not to Over-Order
A recently released draft regulation would hold restaurants and takeout platforms responsible for reducing food waste in the Chinese capital, or else be fined.
Beijing is considering new rules that would require restaurants to appoint "persuaders" to remind diners not to over-order, among other policies that, if adopted, could make the Chinese capital a leader in the country's ongoing campaign to reduce food waste.
Building on a draft version of China's anti-food waste law released in December, the Standing Committee of the Beijing Municipal People's Congress on Monday published its own draft regulation for further reducing food waste. The document suggests that the responsibility to limit over-ordering falls not on consumers but on businesses, including restaurants, takeout platforms, and livestreaming sites, where the fad known as mukbang — or binge-eating for online viewers — was popular last year before drawing fire from Chinese authorities.
Buffet restaurants would be allowed to apply a surcharge for patrons who don't clean their plates, the draft regulation said, suggesting establishments should "remind and persuade" customers to order suitable quantities of food. According to Li Zhengbin, a delegate of the Beijing Municipal People's Congress, each restaurant should designate at least one staff member — such as a host or server — to encourage patrons to order responsibly and avoid food waste.
The proposed rules have sparked discussion on microblogging platform Weibo, with many users suggesting that local policymakers should focus on more important food-related issues.
"Fake meat and fake seafood are often served at buffet restaurants, potentially threatening customers' health. The government should impose stricter regulations on food safety instead of food waste," read one representative comment under a related media post. Other users lamented that, in spite of official efforts to reduce food waste in recent years, the problem doesn't appear to have been reined in to any observable degree.
Should the draft regulation be adopted, businesses caught flouting the new rules — by actively encouraging guests to over-order, for example — would receive a warning from the local market supervision authority or, for repeat offenders, be fined up to 10,000 yuan ($1,540).
Food waste has been a major point of emphasis in official circles since at least 2013, when the country's leader, Xi Jinping, backed a nationwide "Clean Your Plate" campaign to encourage people to order only what they're able to finish. Last year, amid the COVID-19 pandemic, Xi again stressed the need to protect the food supply and limit waste, prompting a catering association in the central city of Wuhan to propose an "N-1" rule whereby groups would only be allowed to order dishes equal to the number of diners minus one.
According to Chen Shaofen, a researcher of sustainable development strategy at the Chinese Academy of Sciences, China generates nearly one-third of the world's food waste, or around 135 million tons annually, though only a relatively small proportion of this is from restaurants.
Cong Luoluo, another Beijing Municipal People's Congress delegate, said Beijing's new draft regulation can be thought of as a continuation of the anti-food waste law, announced Dec. 22.
Editor: David Paulk.
(Header image: People Visual)