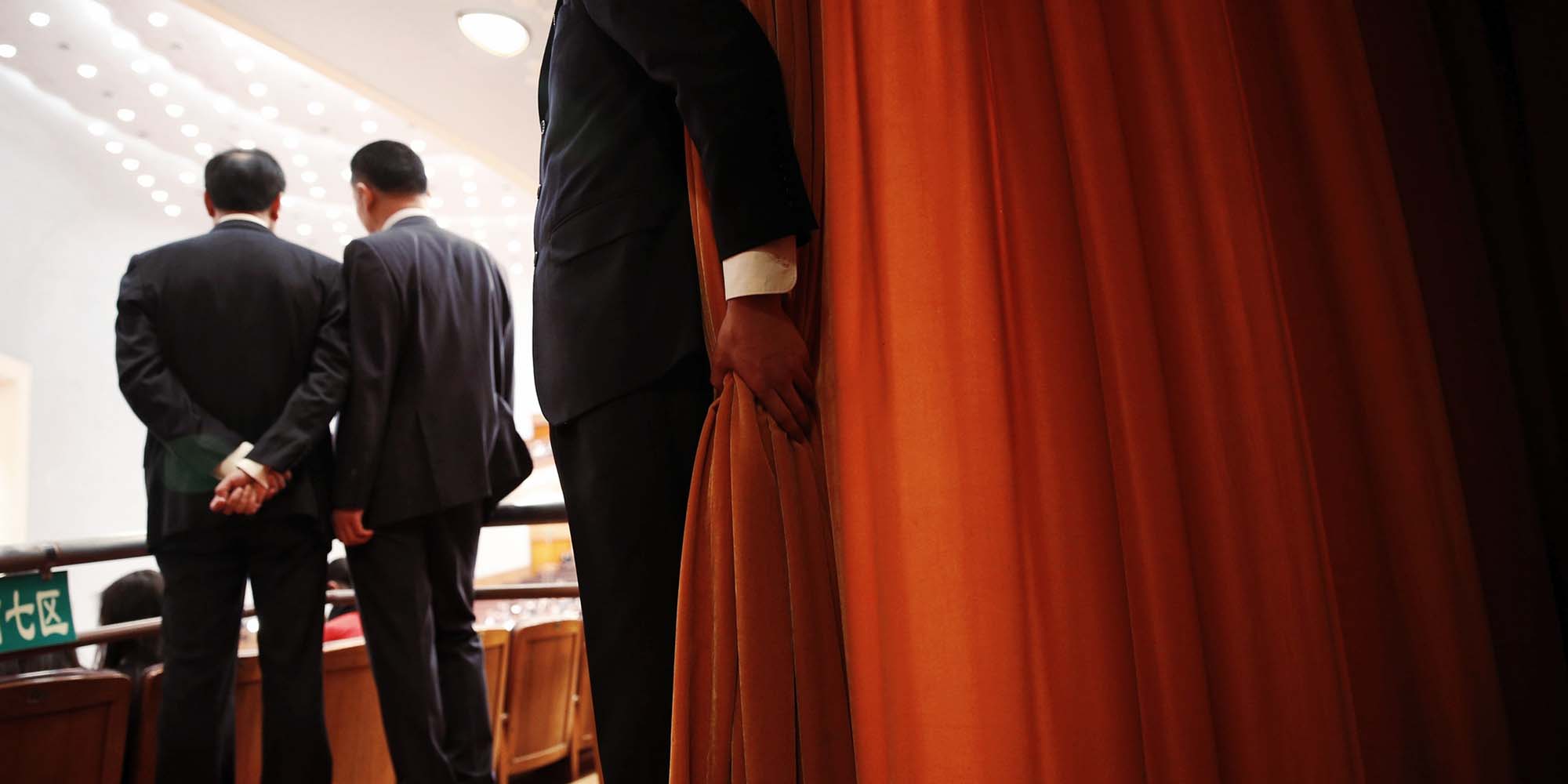 NEWS
With New Five-Year Plan, China Aims to 'Walk Strong'
Unlike previous iterations, this week's monumental policy document does not set specific economic growth targets.
China's top legislature approved the country's next five-year plan on Thursday, laying out a strategic blueprint for domestic development through 2025.
The National People's Congress (NPC) rubber-stamped a draft of the 14th Five-Year Plan on the final day of the annual "two sessions" political meetings in Beijing. During the weeklong gatherings, NPC delegates had put forward several motions for lawmakers to deliberate.
One major feature of the country's previous five-year plans, a policy tradition that began in 1953, is a projection of the country's gross domestic product, or GDP. But such a target was omitted from the 14th Five-Year Plan. Instead, the document states that China's annual economic growth rate will be maintained at "a reasonable level," without giving any specifications.
The previous plan envisaged average annual growth of above 6.5% for 2016-2020, though China only reported 2.3% GDP growth last year amid the coronavirus pandemic, its lowest rate since 1976. For 2021, the country is hoping for a bounce-back year and has set a GDP target of at least 6%.
During a concluding press conference for the two sessions, Premier Li Keqiang said the country expects to "promote high-quality development and maintain sustainability." Referring to the 2021 target, he added that it should dovetail with goals set for the next two years.
"Walking fast doesn't necessarily mean walking steadily. But to walk strong, we must walk steadily," he said.
Apart from achieving economic gains, China plans to cut carbon emissions per GDP unit by 18%, unchanged from the previous plan. China aims to reach its carbon emissions peak before 2030 and to become entirely carbon neutral by 2060.
There are also plans to increase the national forest coverage to 24.1% from 23.04% and expand 5G coverage to 56% of the country by 2025.
China plans to ease restrictions on obtaining household registration, or hukou — an important document that gives access to a host of social benefits — in cities other than metropolises like Beijing and Shanghai. In late 2019, the central government scrapped residency requirements for cities with fewer than 3 million people.
Contributions: Chen Qi'an; editor: Bibek Bhandari.
(Header image: People Visual)