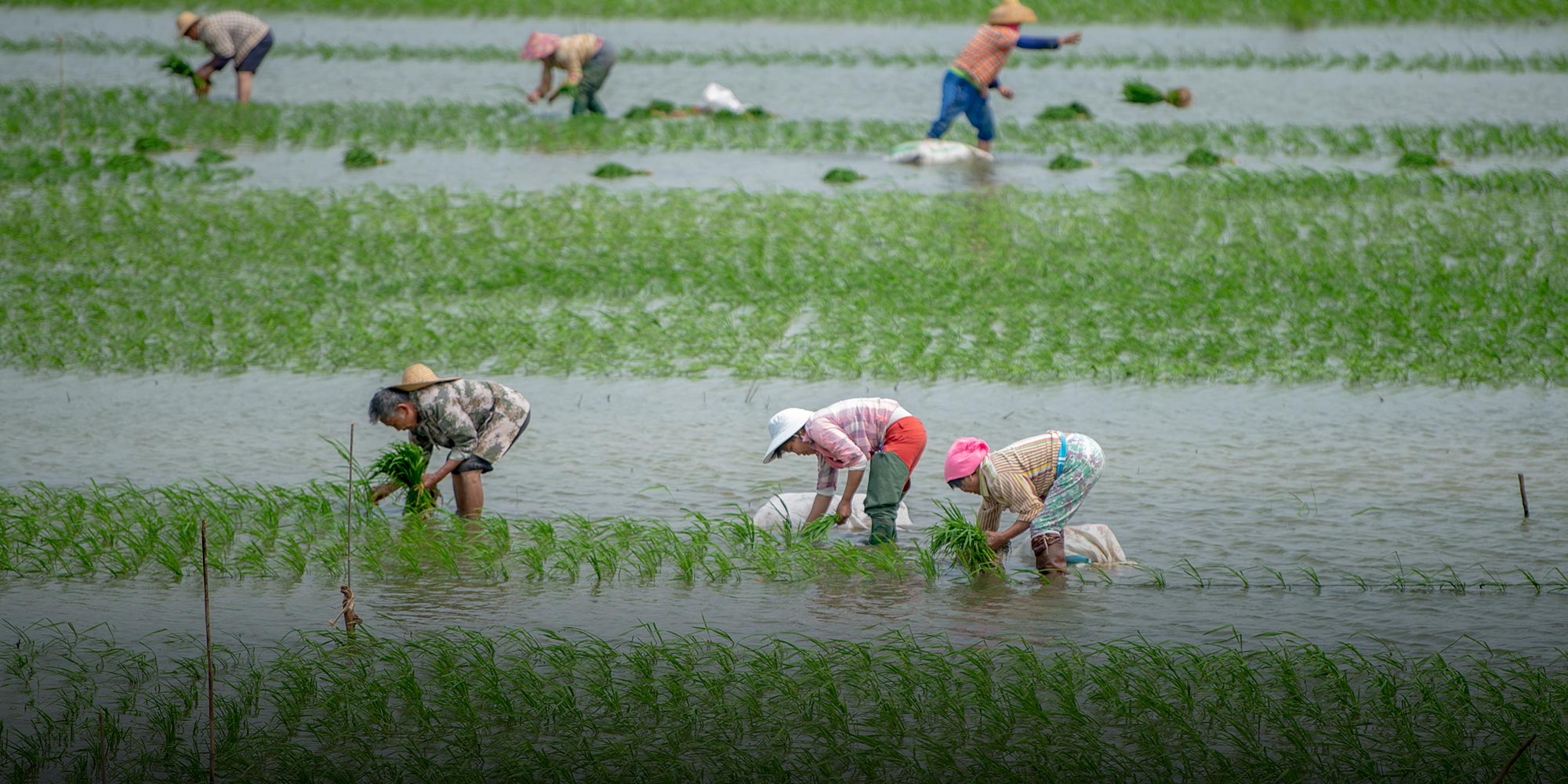 VOICES & OPINION
Protecting China's Agricultural Heritage, One Seed at a Time
In an era of increasingly centralized, mechanized farming, can China safeguard its agricultural diversity?
For millennia, the mainstay of China's agricultural economy has been the small farmer. Growers across China developed crop, vegetable, and fruit varieties according to the local climate and characteristics, with successful variants gradually spreading across farming networks, in a process of mutual exchange and development.
The story of the past 40 years of Chinese agriculture, on the other hand, has been one of gradual power concentration, from small household farms to large, multinational firms.
This isn't all bad. I used to work in seed development at a multinational company, and I remain impressed by both their breeding techniques and their vision. But just because large seed developers will likely dominate the Chinese market moving forward doesn't mean China should abandon its tradition of small-scale, amateur breeding. Seeds aren't merely a means of production or a commodity; they're tiny worlds, each one encompassing a unique combination of hereditary traits and secrets that humans — and corporations — have yet to fully unlock. And the loss of one seed type forever cuts us off from that world and its promise.
Let's start with some historical examples. Rice has been a staple crop across much of China for thousands of years. But some famous high-yield variants were discovered as much by accident as anything else. The high-yield hybrid rice developed by Yuan Longping, an academician at the Chinese Academy of Sciences, has its origins in a single wild rice plant found by his team at a farm in the southern province of Hainan in 1970. 
Turning our attention from China's southernmost province to its Northeast, we find another popular rice variety, known as Daohuaxiang. Beginning in the 1960s, a local farmer named Tian Yongtai spent years breeding high-quality rice in his fields. China's agricultural industry was still highly regionalized at the time, and farmers were perpetually looking at and trialing new varieties. Tian's dedication to this work helped him discover a natural variation of rice with better taste, higher yields, and stronger disease-resistance, but he didn't stop there. His four decades of experiments resulted in the aromatic Daohuaxiang rice, a monumental achievement so popular that more unscrupulous sellers have taken to slapping the Daohuaxiang name on other, inferior variants.
These two stories attest to the diversity of nature's gene pool, and to the ability of individual breeders to change history.
Yet both are in danger of disappearing. Urbanization and modern farming techniques have accelerated species loss, while the increasingly industrialized and commercialized nature of Chinese agriculture has curtailed local farmers' ability to experiment. New seed varieties now quickly penetrate and dominate the marketplace, while older varieties — and all the innumerable secrets they contain — stand on increasingly shaky ground.
In a modern economy of scale, it becomes easy to base sowing decisions on the pros and cons of that particular moment, but what about further in the future? Who can really know what sorts of surprises nature's gene pool has in store for us? Older varieties might produce lower yields or have other drawbacks, but they are oftentimes uniquely resistant or able to adapt to the environment of a particular area, making them important genetic reservoirs for future seed breeding.
Not everyone is content to watch these reservoirs disappear. In Beijing, a community centered around the Beijing Farmers' Market has started collecting older seeds for a variety of reasons. Some do so out of tradition; others to preserve unique flavors for their families or to ensure that traditional local varieties continue making their way from field to table.
Similar efforts are taking place in southern China. On a visit to Guangxi Zhuang Autonomous Region in December 2020, I joined a training session organized by the nonprofit Farmers' Seed Network at Guzhai Township in the regional capital of Nanning, where I interviewed members of a local seed breeding cooperative. The cooperative's star product was chayote, a kind of squash that grew with abandon in front of the building, fence, corners, and by the well.
The area had long been known for its excellent chayote, and the farmers relied completely on their own seed stock instead of buying from outside parties. In addition to collecting a considerable quantity of old varieties over the course of two decades, the cooperative was working with the Guangxi Academy of Agricultural Sciences to set up what's known as a participatory plant breeding system, in which farmers retain a say in what seeds get planted when, rather than having to listen to seed companies. Together they had spread these old seeds as far as neighboring Yunnan province. Lu Rongyan, the founder of the cooperative, told me that some migrant laborers — forced by the pandemic to stay in their hometowns longer than expected — had come to depend on growing chayote to make a living.
In addition to grassroots campaigns, the Chinese government has also taken strides to preserve seed diversity. After the founding of the People's Republic, the country conducted three nationwide germplasm resource collections in the 1950s, 1980s, and 2015, respectively, and did several other related projects. In order to protect biodiversity, the government also created long-term gene banks for the seeds of different crops, as well as a "duplicate gene bank" in the northwestern Qinghai province. On top of that, many provinces have their own medium-term banks and nature reserves.
Still, just storing seeds in a seed bank isn't a cure-all for declining genetic diversity. Only by continuously cultivating them can we ensure that the seeds adapt to environmental and production changes. If old varieties are taken out of storage after decades, they would grow differently in the fields than those that have been cultivated consistently.
I'm a farmer myself, and I can trace the lineage of the organic soybeans I grow back three decades. While their yield is not particularly high, they produce an incredibly fragrant tofu. Starting this year, I plan to keep a seed stock and breed them myself, instead of buying outside seeds.
That might not seem like much, but in our marketized culture, small farms have to be local, unique, and high-quality to stand out and survive. Coincidentally, that's just what seeds need, too.
This article is based on a series published by FOODTHINK. It has been edited for length and clarity, and is republished here with permission.
Translator: Katherine Tse; editors: Cai Yineng and Kilian O'Donnell.
(Header image: Farmers manually transplant rice seedlings from a nursery to a field in Haikou, Hainan province, March 11, 2021. Yuan Chen/People Visual)