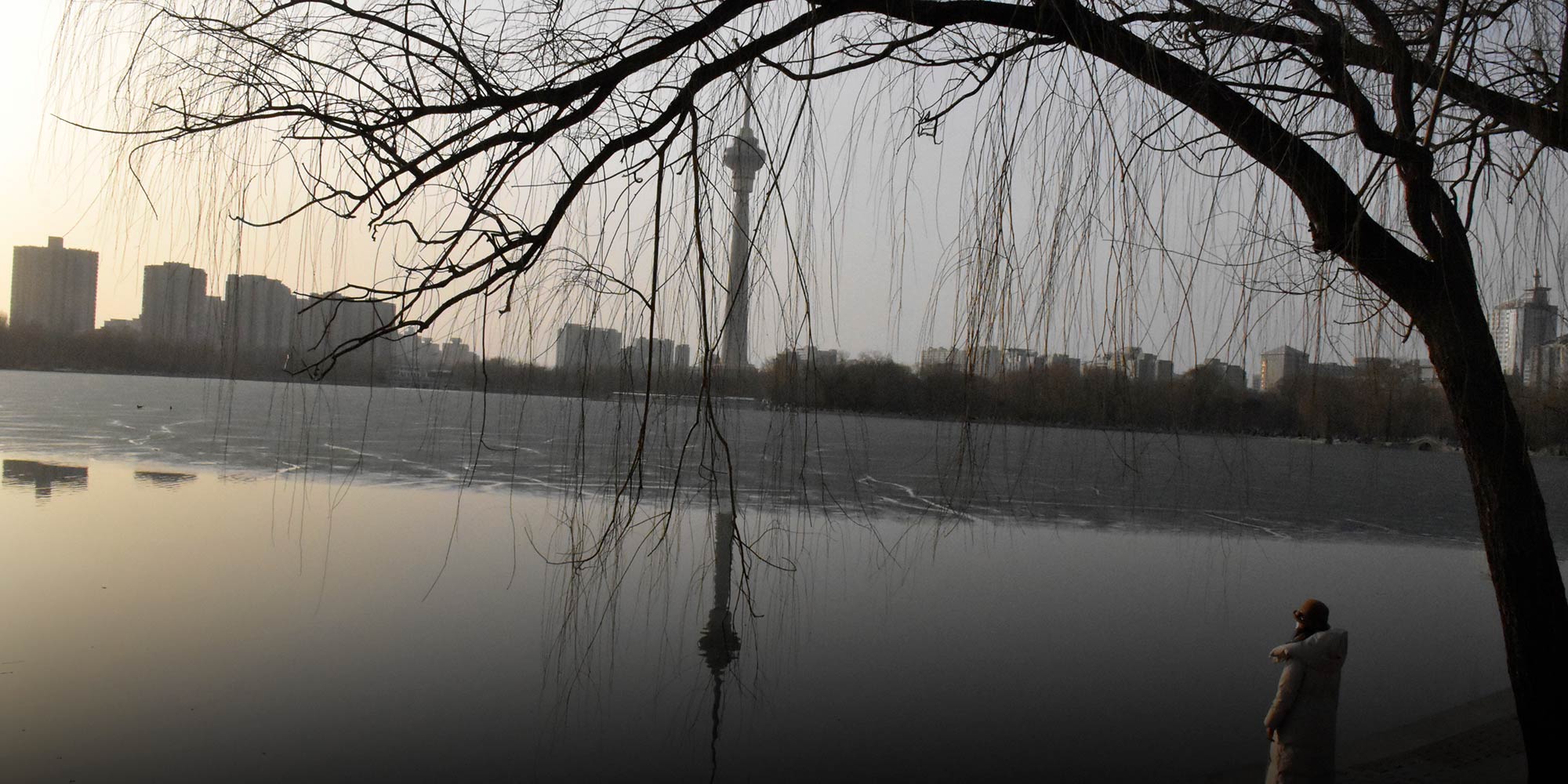 NEWS
Heavy Smog Hits Beijing During 'Two Sessions'
City authorities have advised residents to wear masks and avoid unnecessary travel during the current haze, expected to last through Monday.
Beijing has issued a severe air pollution warning as heavy smog hits the Chinese capital during the ongoing annual political meetings known as the "two sessions."
According to the latest data from environmental monitoring stations, Beijing is expecting to see a wave of smog on Wednesday and Thursday, resulting in moderate to severe air pollution. The government has warned the public to avoid unnecessary travel and wear masks.
The weather in the capital is expected to improve slightly on Friday due to an incoming cold front and precipitation, but overall air quality will remain poor until Monday, when the smog will lift as diffusion conditions move in.
According to a national lab on air pollution and control at the Ministry of Environment and Ecology, the smog is caused by an accumulation of particles less than or equal to 2.5 microns in diameter, or PM2.5.
PM2.5 can stay in the atmosphere for weeks and absorb a variety of harmful substances, which can be inhaled deep into the respiratory tract, endangering human health.
Among the sources of PM2.5 concentration, Beijing's local transmission contribution accounts for 35%, while the remaining 65% is from surrounding regions including Shandong, Hebei, and Henan provinces, according to the national lab.
The air pollution comes as the nation's top lawmakers and political advisers are gathering in Beijing for annual meetings to review and approve the country's road map of economic targets and social development tasks for the next five years, including drawing up an action plan to achieve peak carbon emissions by 2030 and swift reductions in subsequent years.
This is an original article written by Lin Ting of Caixin Global, and has been republished with permission. The article can be found on Caixin's website here.
(Header image: The city skyline on a smoggy day in Beijing, March 9, 2021. IC)