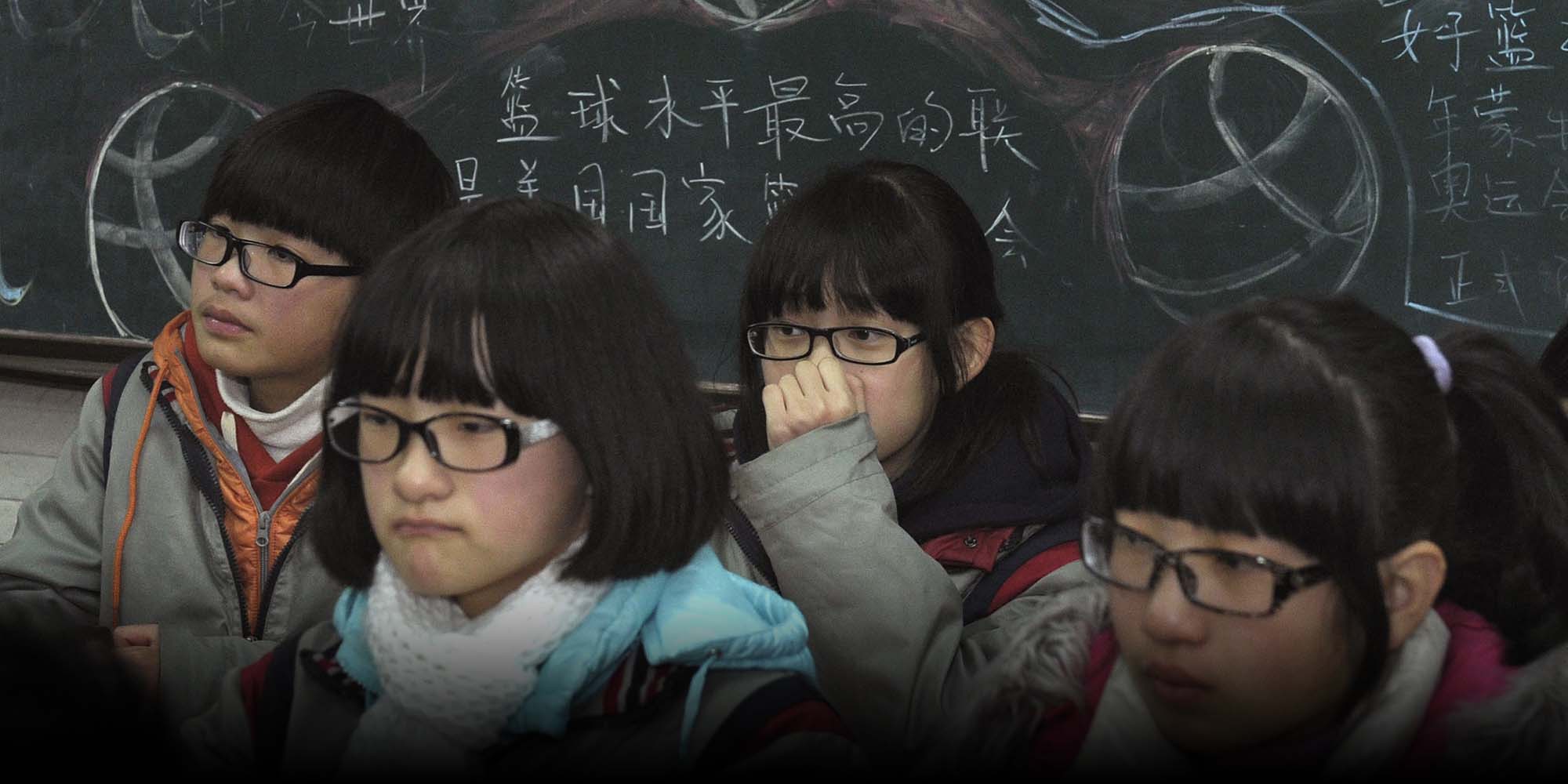 NEWS
Expert Committee Sets Sights on China's Myopia Crisis
The country has one of the highest rates of nearsightedness among children and teenagers.
China's top health authority has set up an expert committee to tackle rising myopia rates among children and teenagers.
The National Health Commission said Tuesday that the advisory panel comprises 42 medical experts. The group is responsible for providing professional guidance and recommending appropriate measures for preventing and controlling myopia, a condition that affects millions in the country.
China's childhood myopia rate is among the highest in the world. Over half of the country's minors are nearsighted, according to a 2018 survey by the National Health Commission. The myopia rate among high schoolers, usually aged 16 to 18, was as high as 81%, representing 5% growth in less than a decade.
By comparison, the myopia rate among 17- to 19-year-olds in the United States stands at 59%, according to a study released in 2018.
Yang Lihua, director of Wuhan Center for Adolescent Poor Vision Prevention & Control, told Sixth Tone that people who develop nearsightedness at a young age are more likely to have severe myopia when they grow up, with some even developing macular degeneration and glaucoma, which aren't yet curable. She blamed increasing screen exposure to the uptick in myopia among China's children and teens.
The situation has worsened during the COVID-19 pandemic, as the outbreak forced millions of students to switch to virtual classes. In August 2020, the Ministry of Education said childhood myopia rates had increased by 11.5% in just six months.
"Bad eyesight can have extensive effects on a person's life, from their health to career," Yang said, suggesting that people minimize their screen time to avoid deteriorating vision. "Severe myopia is heritable, for example, so it can even affect the next generation. Once you've already developed the problem, it'll be too late."
Editor: Bibek Bhandari.
(Header image: Students in a classroom at a middle school in Nanjing, Jiangsu province, Dec. 21, 2012. People Visual)