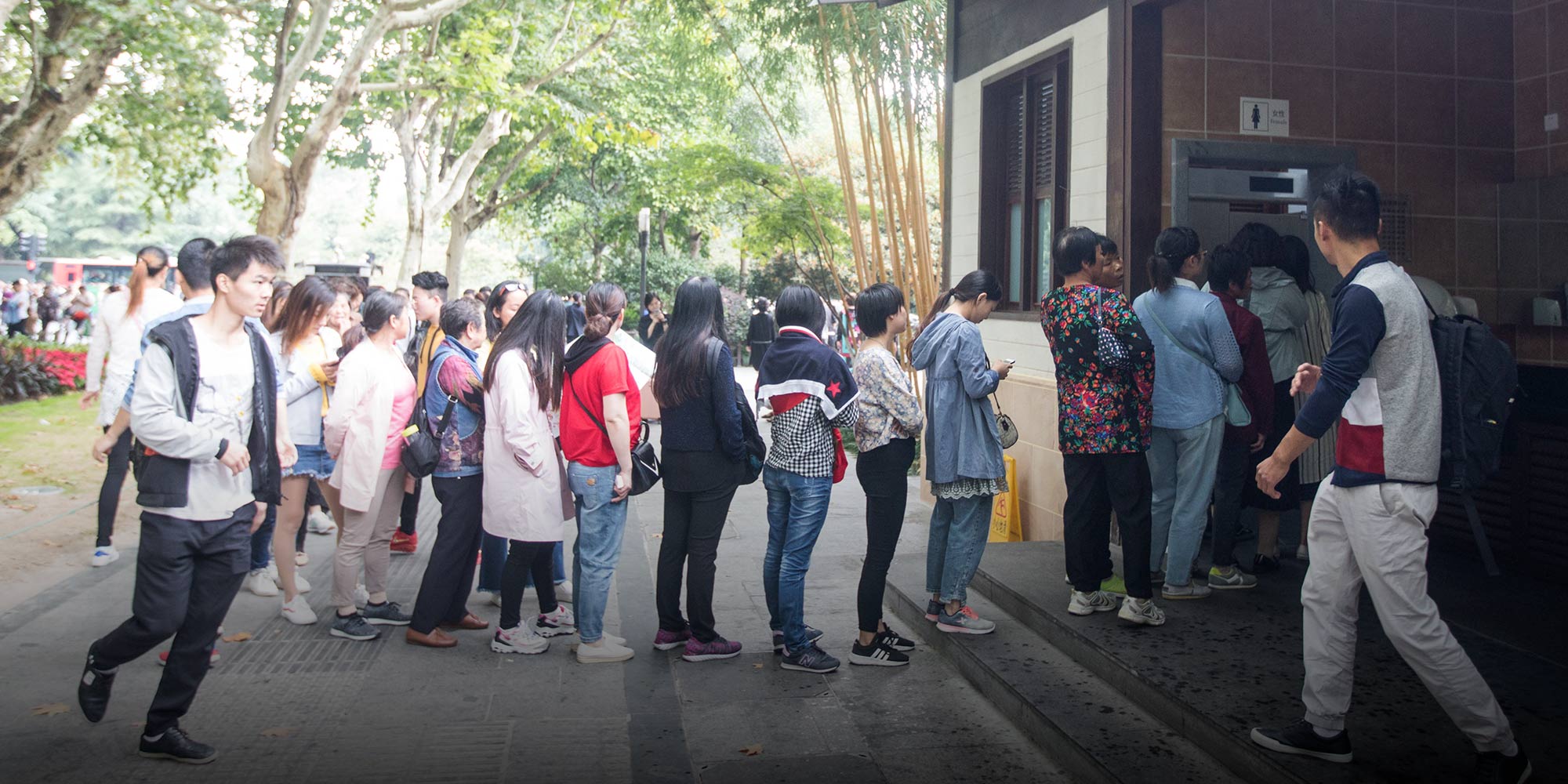 MULTIMEDIA
A Good Gift for Women's Day: More Toilets
Women in China are fed up with the long line to the bathroom, but their demands for more facilities aren't being met.
As early as 2012, China has witnessed a female-driven movement to "occupy" men's bathrooms, with women growing tired of the long, unequal wait time for their turn to the toilet. But their clear demand for more facilities has yet to be met.
Not only do women typically need more time than men when they use the toilet, they also need to use them more frequently due to physiological differences between the sexes.
China's Ministry of Housing and Urban-Rural Development, as well as some local governments, have recognized the needs and published standards for public toilets requiring more cubicles in women's bathrooms. But it's clear that these standards are not well-implemented.
Reporters: Liu Chang, Tang Xiaolan, Zhang Chaoyan, and Du Yannan; script editor: Daniel Wilkinson; videographer/editor: Tang Xiaolan; narrator: Liu Chang.
(Header image: People Visual)