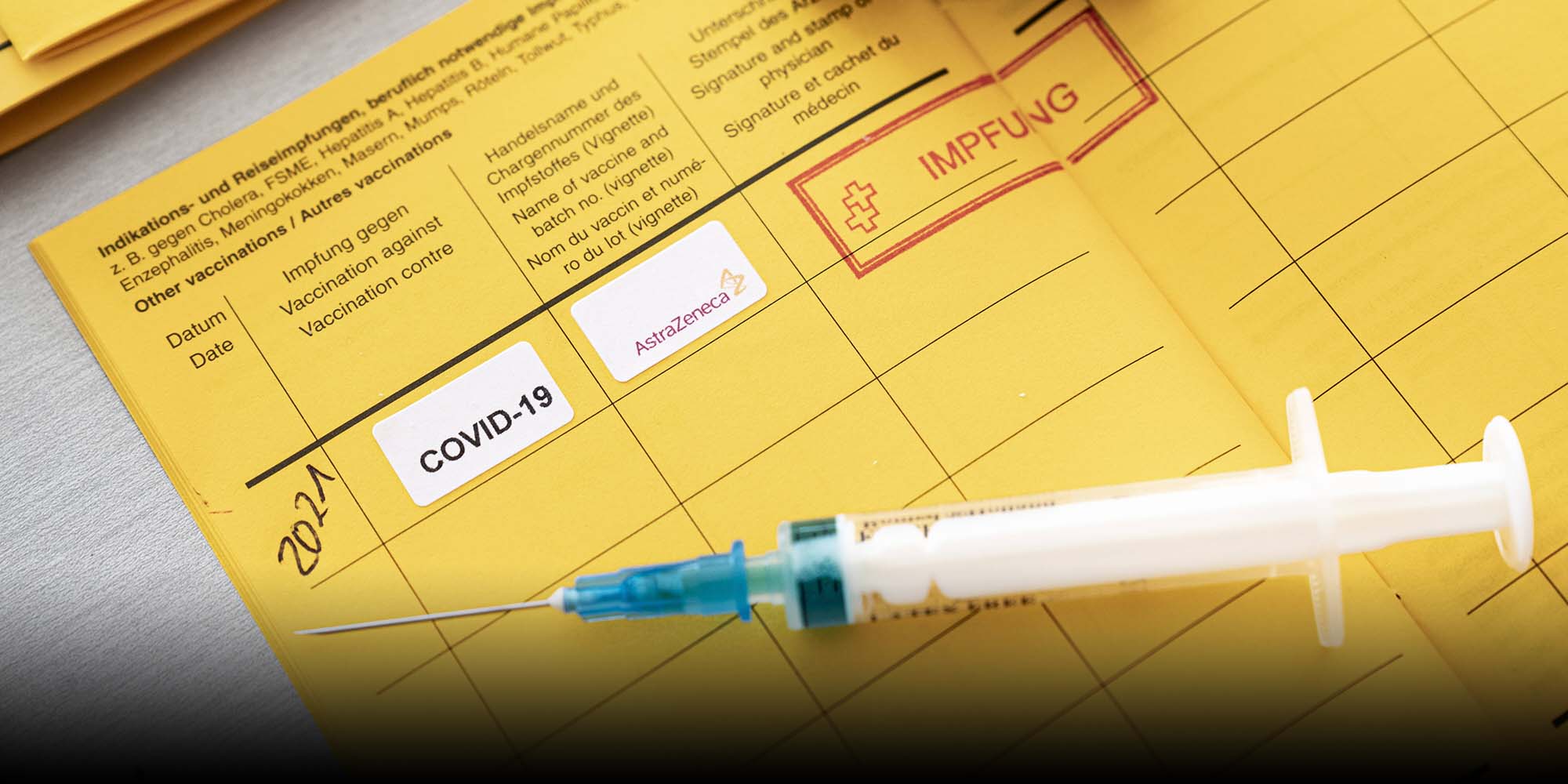 NEWS
China Aims to Reopen Borders Using Digital Health Certificates
China's foreign minister says the country is working on an international system to recognize travelers' COVID-19 test and vaccine histories, but details remain murky.
China is working to create a digital health certificate system to facilitate global travel amid the coronavirus pandemic, Foreign Minister Wang Yi said Sunday, sparking renewed discussion over when and to what extent the country may relax international travel restrictions.
Speaking at a virtual press conference during the 13th National People's Congress, Wang said the digital health certificate program would enable countries to mutually verify travelers' nucleic acid test results and vaccine histories, allowing "a healthy, safe, and regulated new order for cross-border exchanges of people."
Wang said the Chinese government is engaging with international partners on the program but did not reveal which countries are involved, what stage of development the program has reached, or when it may finally be rolled out. The digital health certificates would be implemented while "fully protecting personal privacy," the foreign minister added, without specifying how this would be achieved.
Wang's comments come amid heightened debate both in China and abroad over whether countries should begin to relax travel restrictions as mass COVID-19 inoculation campaigns make headway.
Zhu Zhengfu, a member of the Chinese People's Political Consultative Conference (CPPCC), a political advisory body, has suggested China could make it easier for overseas travelers to enter.
International arrivals could be exempted from compulsory 14-day quarantine measures if they carry both a negative nucleic acid test result and a vaccine passport, Zhu recently told domestic media. Those in China with a vaccine passport, meanwhile, would be allowed to travel domestically without having to take a nucleic acid test, he added.
China currently imposes strict conditions on those wishing to enter the country. Travelers are required to obtain a negative nucleic acid test result within 72 hours of travel. Once in China, they must then undergo 14 days of quarantine, as well as a "health observation" period of up to seven days, depending on local policies.
China's foreign ministry first revealed it was working on a system for countries to mutually recognize travelers' health information last November. At the time, spokesperson Zhao Lijian said the system was in an early stage, and future discussions would focus on building international cooperation and ensuring the protection of private data.
Any relaxation in travel restrictions, however, will depend on China's progress in its COVID-19 inoculation program. Last week, Zhong Nanshan, head of a top advisory group under the National Health Commission, said the country aims to vaccinate 40% of its 1.4 billion people by the end of June. Other countries' inoculation rates vary widely: Israel has fully vaccinated 42.9% of its population, while the United States has completed 8.9% and Germany just 2.9%.
The Chinese plan for a digital health certificate resembles strategies floated by other organizations to facilitate global travel by creating vaccine passports. Earlier this month, European Commission President Ursula von der Leyen announced draft legislation to establish a Digital Green Pass, which will contain European citizens' COVID-19 test histories, to be put forward by March 17. South Korea, Singapore, and Thailand are also currently discussing the implementation of a vaccine passport system.
But the programs are controversial, with the World Health Organization advising in February that vaccine passports should not be used to simplify cross-border entry restrictions for the time being. So far, there isn't sufficient scientific data proving that vaccines are effective in alleviating the spread of the coronavirus, according to the WHO.
Experts have also raised concerns about potential privacy risks associated with vaccine passports. Health officials from several countries are still working with the WHO to develop international rules and standards for the programs.
Tao Lina, a vaccine expert based in Shanghai, told Sixth Tone that China should actively participate in efforts to develop these systems but should remain cautious about relaxing travel restrictions.
"It's important to note that China is now a non-epidemic region," Tao said. "We shouldn't loosen epidemic control measures too drastically. … It's not yet proven that vaccines can effectively prevent asymptomatic infections."
At the virtual press conference, Foreign Minister Wang also said China is working on a "Spring Seedling Action" program to help Chinese nationals abroad receive COVID-19 vaccines. The program will include both domestically made and foreign-developed vaccines, he added.
More than 100,000 volunteers from at least 100 countries are participating in international clinical trials of China's COVID-19 vaccines, and over 60 countries have approved use of these vaccines, according to Wang.
Editor: Dominic Morgan.
(Header image: People Visual)