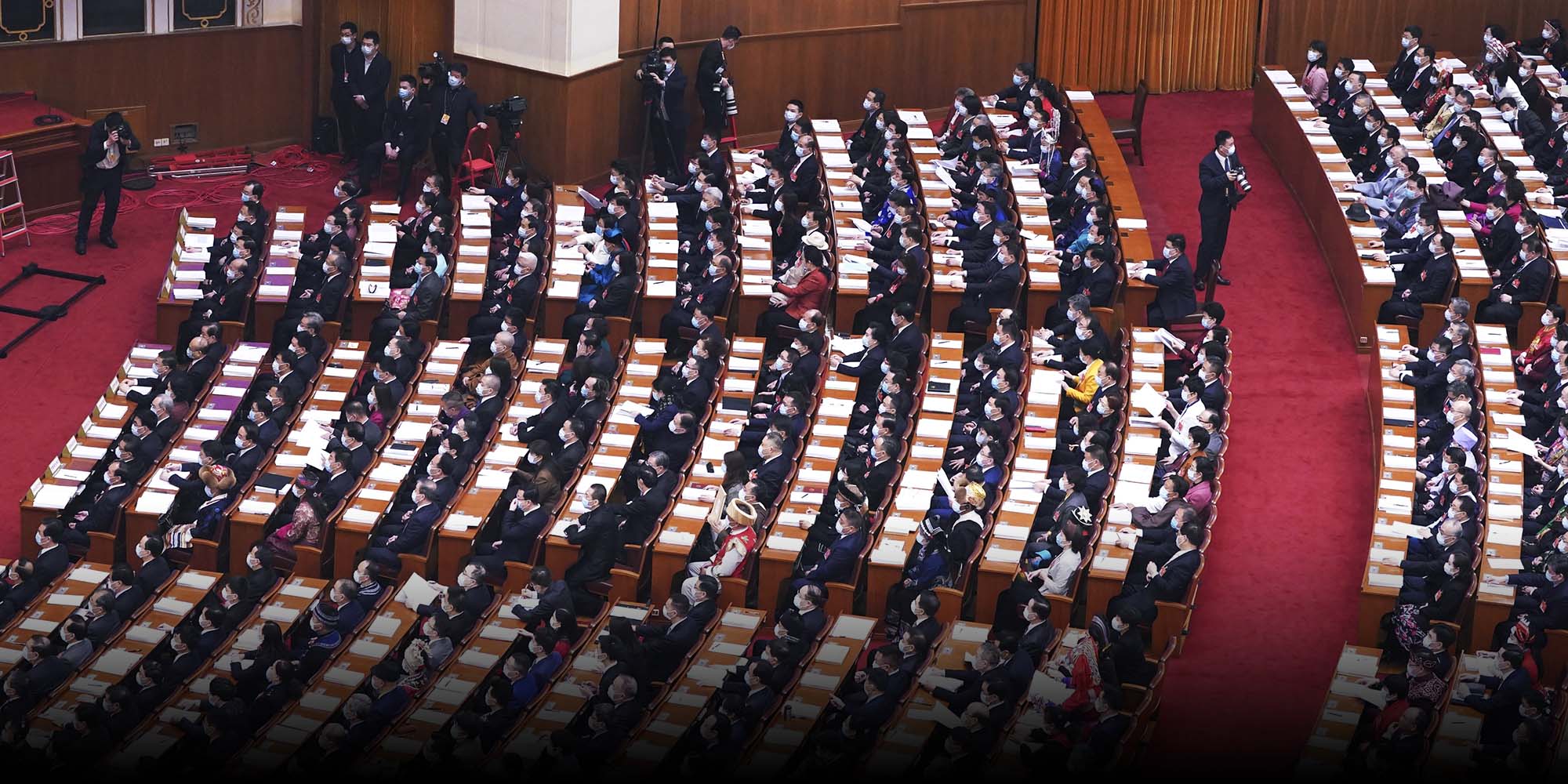 NEWS
China's Leaders See Rosy Economic Outlook for 2021
After weathering the coronavirus last year, the country has set a 6% growth target and plans to add over 11 million jobs in cities.
China has set an economic growth target of 6% for this year, building on its strong performance in 2020 as the only major economy to achieve positive growth during the COVID-19 pandemic.
Premier Li Keqiang announced the targets Friday, along with a host of achievements from the past year, at the ongoing "two sessions." The most important annual meetings of China's top legislative and political advisory bodies, also known as lianghui, kicked off Thursday in Beijing.
"In setting this target, we have taken into account the recovery of economic activity," Li said while delivering the government's annual work report in the Great Hall of the People.
Last year, China recorded annual GDP growth of just 2.3% — the country's lowest annual growth rate since 1976 — though even this exceeded expectations, as no other major economy achieved positive growth amid the pandemic.
China also added 11.86 million new urban jobs last year, well beyond a previous projection of 9 million, though many domestic sectors, especially small businesses, suffered huge losses due to COVID-19. This year, the country plans to add over 11 million new urban jobs, as well as hit an unemployment rate of around 5.5%, the report said.
Li highlighted that the government achieved its goal of eliminating absolute poverty on schedule. An estimated 5.51 million poor people in rural areas were lifted out of poverty, and the country's remaining 52 impoverished counties were raised above the poverty line last year, according to the work report.
Referring to China's forthcoming five-year plan, the government work report listed several targets for social development, including plans to improve public health services and education. One of the plans touts the Healthy China initiative, which aims to improve public health infrastructure and roll out a national fitness campaign.
Meanwhile, China also plans to expand the country's pension scheme to cover 95% of all eligible citizens, a move aimed at addressing its rapidly aging population. In addition, the authorities hope to "achieve an appropriate birth rate and raise the statutory retirement age in phases."
Last year, registered births in China were 15% lower than in previous years, with the country reporting some 10.03 million newborns compared with 11.79 million in 2019. The national retirement ages of 60 for men and 55 for women haven't changed since they were first adopted seven decades ago.
The government work report also set goals for equity in education, especially regarding children of migrant workers, who often have limited access to learning resources.
"College enrollment should continue to focus on central, western, and rural areas," Li said. "We're striving to ensure that the vast majority of students grow up healthy, so that every child has a chance to stand out."
Editor: Bibek Bhandari.
(Header image: Delegates of the National People's Congress convene in the Great Hall of the People in Beijing, March 5, 2021. Xinhua)