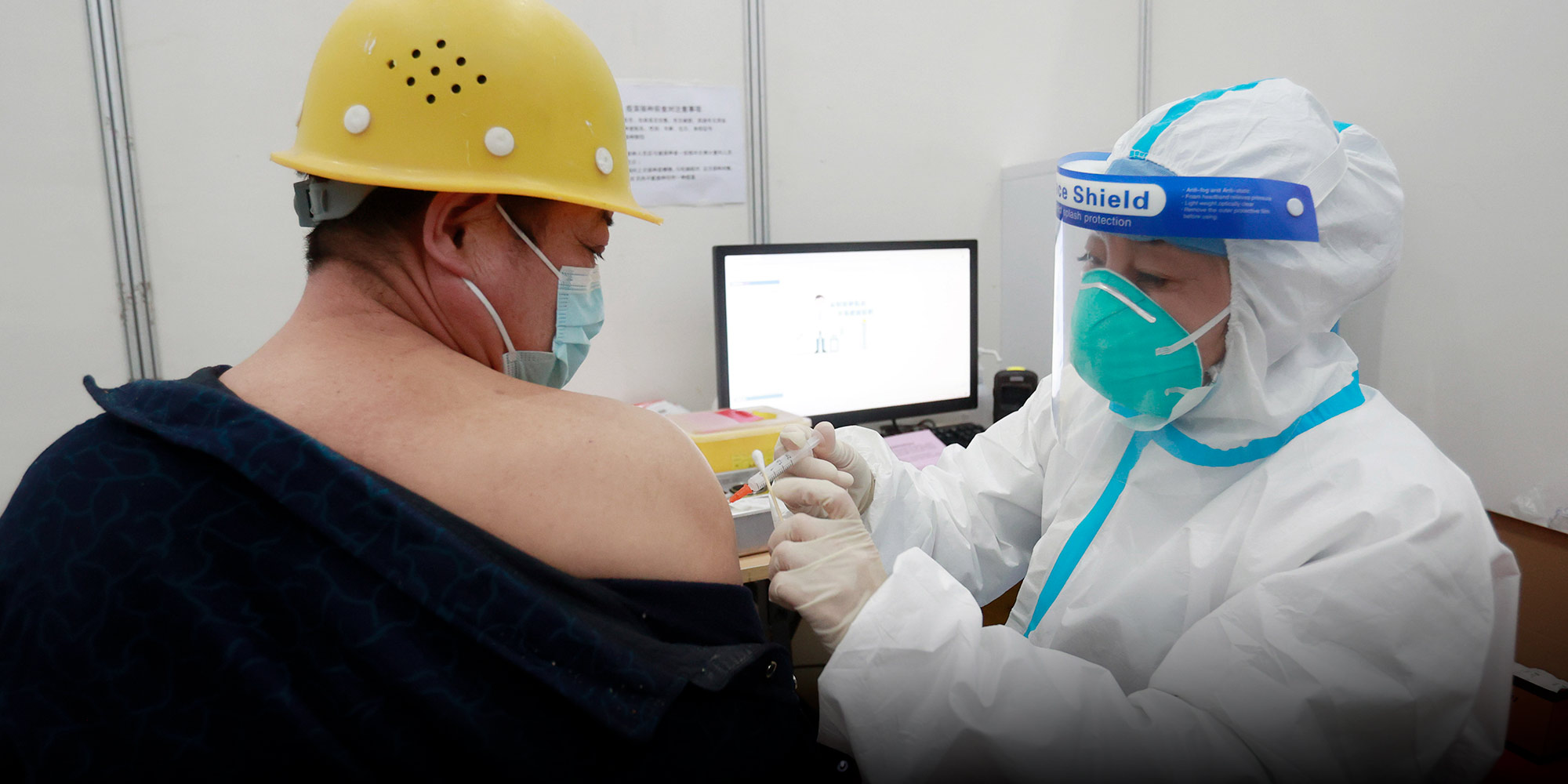 NEWS
China Aims to Accelerate Vaccination, Reach 40% Immunity by June
Top health experts say they're concerned about the country's current inoculation rate against COVID-19.
China wants to vaccinate 40% of its population by the end of June, an ambitious target given the country's current vaccination rate of just 3.56%.
During a recent online event hosted by Tsinghua University and the Brookings Institution, Zhong Nanshan, the head of the National Health Commission's top advisory group, said the country plans to ramp up its national vaccination campaign, citing sources at the Chinese Center for Disease Control and Prevention.
"The longer vaccination takes, the more likely there will be more mutant strains," Zhong said, according to domestic media reports Wednesday. The renowned pulmonologist added that China must seek to achieve herd immunity through vaccination because it can't afford to keep its border closed forever.
"Time is tight. We still have a lot to do," Zhong said. As of the end of February, Chinese health authorities had administered over 52 million doses of vaccine. The vast majority of coronavirus vaccines currently on the market require two doses, usually weeks apart, for maximum protection.
The World Health Organization has advised countries to reach herd immunity against COVID-19 through vaccination to greatly lower transmission capacity. Herd immunity thresholds vary for different infectious diseases. While the target for the coronavirus has yet to be determined, experts have suggested it's likely 70% or higher.
China has granted conditional approval to several domestically developed vaccines since June of last year, even though none have been fully tested. According to Zhong, six out of 60 Chinese-developed COVID-19 vaccine candidates have entered phase 3 clinical trials. As of late February, Beijing led all provincial-level regions with 5.56 million doses administered.
Other high-profile health experts who participated in the online event echoed Zhong's comments. Zhang Wenhong, the infectious disease specialist heading up Shanghai's coronavirus response, said the immunity gap is "of great concern" — and even if China reaches 40% vaccination coverage by June, that's still too low.
According to Zhang, assuming 10 million doses of vaccine are administered daily, it will take seven months for China to vaccinate 70% of its 1.4 billion people and reach the presumed herd immunity threshold.
Globally, the COVID-19 vaccine rollout is extremely uneven, as developing nations with limited health care infrastructure are lagging far behind wealthier countries. Israel leads the world with a vaccination rate of nearly 95%. Ranking next are the United Arab Emirates (61%), the United Kingdom (31%), and the United States (23%).
At the current pace of vaccination, Zhong expects global herd immunity to take at least two or three years.
According to domestic media, Zhang, the Shanghai-based epidemiologist, called for cooperation toward the global vaccination effort, especially with respect to aiding developing countries. Otherwise, he said, herd immunity might not last once it's reached.
"In this regard, we must transcend political constraints and cooperate," Zhang said.
This story was updated on March 3 to clarify the suspected herd immunity threshold for COVID-19.
Editor: David Paulk.
(Header image: A worker is injected with a COVID-19 vaccine in Beijing, March 2, 2021. Han Haidan/CNS/People Visual)