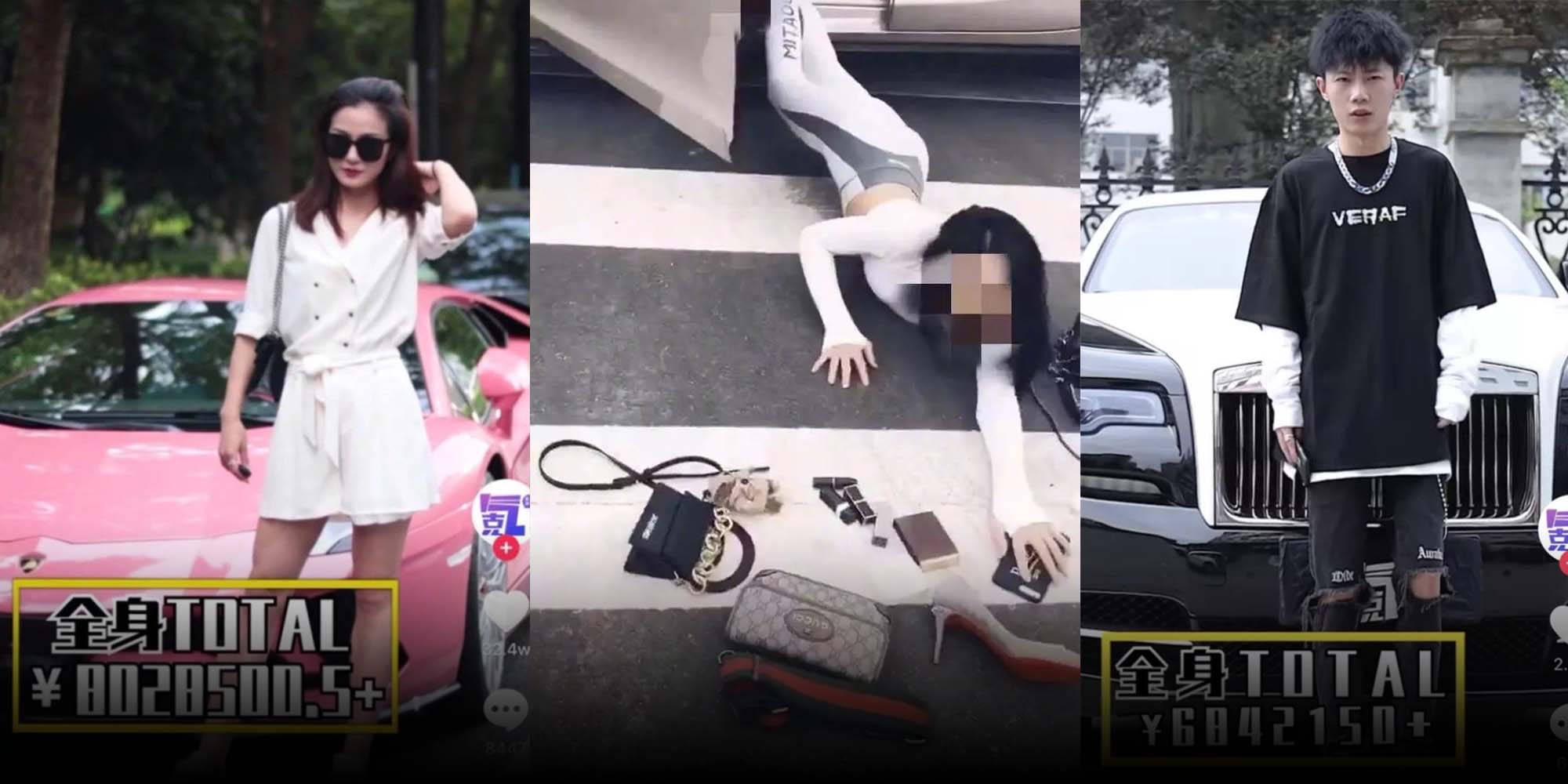 NEWS
China's TikTok Is Banning Users Who Brag About Their Wealth
The short-video platform's stated goal of promoting "a civilized lifestyle" aligns with an ongoing government campaign to make China's cyberspace more positive and wholesome.
If you live in China, flexing with a fat wad of cash can get you banned on TikTok.
In a notice Friday, Douyin — as the enormously popular short-video app is branded in China — said six kinds of content including "flaunting wealth" are now banned on the platform because they promote "unhealthy values."
The content prohibitions follow the introduction of livestreaming regulations that highlighted wealth-flaunting as an issue last year, as well as the government's recent call to spread more "positive energy" online.
The six similar categories identified by Douyin also include promoting money-worship, using minors in videos related to luxury products, and "showing off one's social status in an inappropriate way," which includes "making fun of the poor."
Fabricating narratives — ascending from rags to riches or having just returned from studying abroad, for example — in order to market products or scam users makes up another banned category.
To help get the message across, the notice includes descriptions of disallowed content that resulted in account deletions, such as depictions of large amounts of cash being thrown into the air.
The purported aim of the ban is to promote "rational spending" and "a civilized lifestyle," as well as build a healthier community on Douyin, according to the notice. A spokesperson for the platform told media that flaunting wealth "pollutes the social atmosphere (on Douyin) and is particularly harmful for the mental and physical well-being of minors."
The recently announced cleanup has actually been underway for weeks. Since the start of this year, close to 4,000 accounts that shared content related to the six now-forbidden categories have been given the boot, the statement said.
In a recent article on social app WeChat, a public account called Blue Whale Finance argued that wealth-flaunting videos exist because they generate views and help sell products.
The article gave several examples of Douyin accounts — including some with millions of followers — that appear to fall foul of the new rules. One such account is a makeup company whose videos chronicle the unlikely tale of its young founder's journey from poverty to prosperity. Videos with over 10,000 likes show her working on a construction site, her face tinged with dirt, then fast-forward to the lavish red-carpet lifestyle she now enjoys. The account has nearly 2 million followers and has sold around 5,000 beauty products.
Another account shows person-on-the-street interviews with Chinese youth who, when prompted, disclose the exorbitant prices of their clothing and accessories.
Ding Yanguang, a full-time content creator on Douyin and rival short video app Kuaishou, doesn't agree that wealth-flaunting content is especially good at generating clicks and likes. Rather, he believes that because social media platforms have hundreds of millions of users, there's an audience for just about any kind of content.
"Fighting back against vulgar content is the platform's way of gradually guiding its users toward a more positive mindset and lifestyle," Ding told Sixth Tone.
Online wealth-flaunting has been a phenomenon in China since the 2000s, when blogs were king. Guo Meimei, a self-professed Red Cross executive with a hankering for haute handbags, sparked a massive scandal in 2011. And celebrities often cop criticism for their showboating ways — as when Wang Sicong, the billionaire heir to one of China's largest conglomerates, shared photos of the eight iPhones he had supposedly bought for his dog.
The central government has been trying to buck the trend for nearly as long as it has existed. Wealth-flaunting on television variety shows was criticized as early as 2011. And government spokespeople have suggested that TV dramas glorifying wealth-flaunting were partly responsible for the country's recent law regulating video and audio content for children.
Such in-your-face flexing may be on its way out regardless of Douyin's intervention. Since at least last year, the more understated, more refined art of indirectly alluding to one's wealth and social status has been gaining ground, with the term "Versailles literature" now widely used in the country as an analog for the West's "humblebrag."
Editor: David Paulk.
(Header image: Screenshots from "wealth-flaunting" videos on social app Douyin)