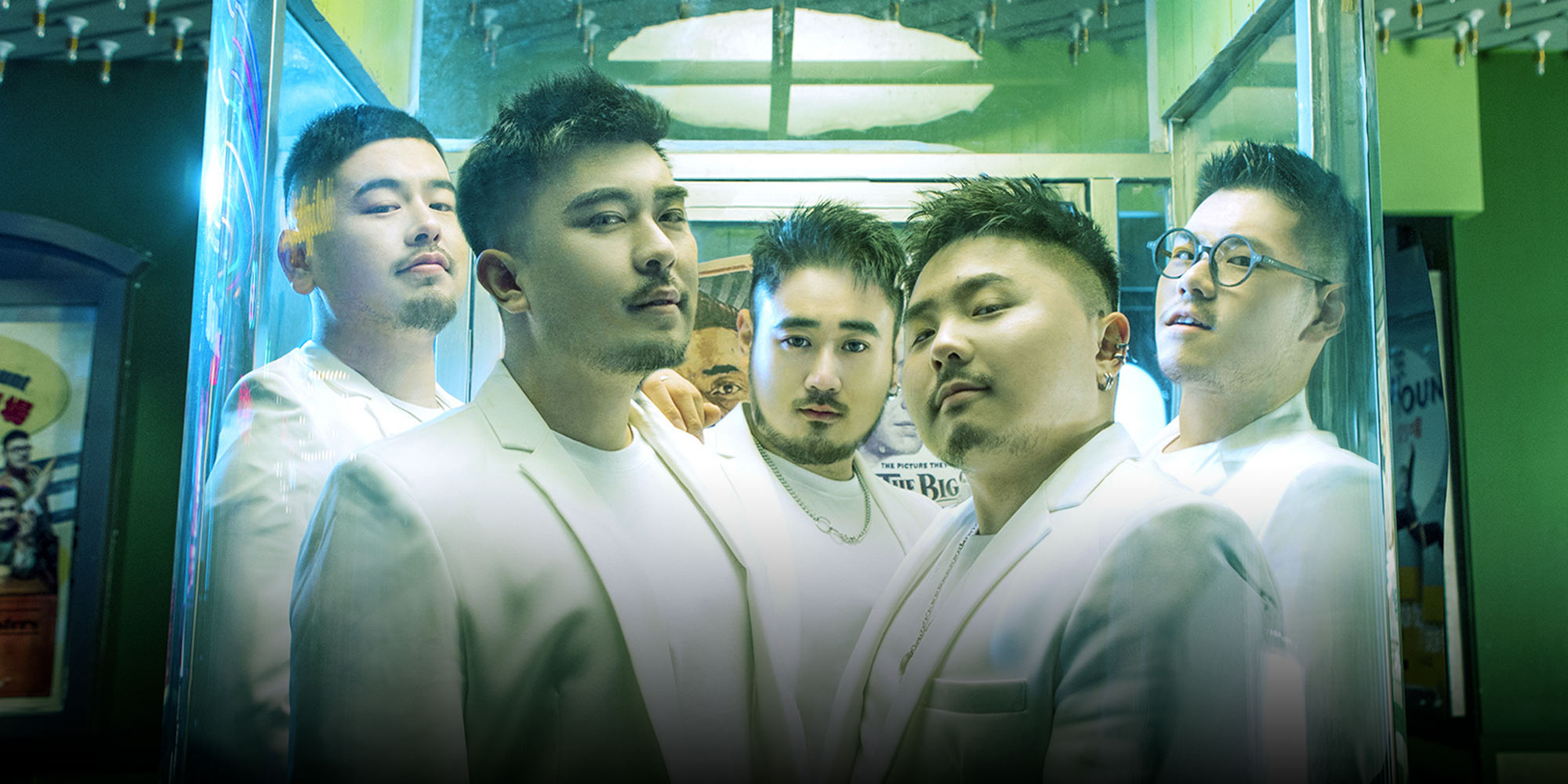 VOICES & OPINION
Why China's Produce Pandas Are More Than Just a 'Big' Deal
The unlikely boy band has made headlines for challenging stereotypes about how idols should look, but to their gay fans, they represent something more personal.
Most of the aspiring idols and pop groups taking part in the third season of popular reality show "Youth With You" look about how you'd expect: thin, fair-skinned, and fresh-faced. And then there are the Produce Pandas.
Hyped as China's first "XXL boy band," the charmingly rotund Produce Pandas are older, hairier — and, yes, heavier — than much of their competition on the show. Since releasing their debut single, "La La La," last summer, the band has carved out a niche for itself in China's music scene, especially on short-video platforms. But despite hundreds of millions of plays and tens of millions of likes, their appearance on "Youth With You" was the first time most Chinese had ever heard of them. That's partly because of how segmented China's algorithmically focused music industry has become, and partly because Produce Pandas' niche is relatively small: gay men.
Like many other gay men, I first learned of the band's existence from short-video platform Douyin. The video introducing me to them portrayed their cover of a dance routine set to the song "Ai Rui Ba Di" — a humorous transliteration of the English word "everybody" — which had been featured on another talent show, "Sisters Who Make Waves." Although ostensibly indistinguishable from straight guys, their looks immediately evoked for me an image gay men often work hard to cultivate: that of the bear.
As is true elsewhere in the world, gay men in China often classify each other according to their body type. A variety of labels exist for this purpose, the most common of which include: "bear," "wolf," and "pig."
The term "bear" was borrowed from the Western gay community and refers to hairy gay men who exude typically masculine traits. The term has taken on new connotations in China, however. Anyone with an equally large chest and waist and some muscle definition can be called a bear, but within the bear category there are "U" — or "excellent" — bears, strong bears, hairy bears, and even effeminate "mother bears." Those who are well-muscled but a bit top-heavy are known as "wolves," and obese men with no muscular definition at all are dismissed as "pigs." In this hierarchy, wolves are the most popular, and pigs are sadly relegated to the bottom rung.
Yet the line between a "bear" and "pig" can be blurry — at times, it just depends on whether you want to compliment someone or insult them. If a gay man posts a status update poking fun at a recent weight gain by saying they're turning into a bear, someone in the comments may rebut them with a pointed "more like a pig."
The Produce Pandas haven't escaped this kind of mockery, either — some gay men have wondered if their fans are all "pig-chasing sisters." (In China, "sisters" refers not just to gay men, but to members of the LGBT community more broadly).
Indeed, despite their appeal to the community, gay men have not been overly kind in their appraisal of the Produce Pandas. That's partly because of a tendency for barbed wit and partly the result of cliques within the community. At any rate, there is no need for straight readers to imagine gay men as exceptionally good and kind people: They are no different from anyone else.
Their bodies aren't the Produce Pandas' only distinctive nod to gay culture. There's also their love for girl groups and specifically the choreography of groups like K-pop stars Blackpink. At first glance, this may seem surprising. Shouldn't gay men be more interested in boy bands than girl groups? But if you go to any gay bar in Shanghai, you'll quickly realize that K-pop girl groups are one of the things most patrons can agree on. When their songs start to play, everyone gets up and sings.
In addition to K-pop groups, many idols are popular among gay men, such as the Taiwan-based singers A-Mei and Jolin Tsai. When the girl group talent show "Produce 101" first aired three years ago, it amassed a huge gay following. This community of fans turned the brash, curvy contestant Wang Ju into a star — not just because of her passing resemblance to gay icon Beyoncé, but also because of her attitude of being true to yourself, even if others don't approve, a message that resonated strongly with gay men.
As I understand it, the way gay men view male versus female celebrities reflects the difference between wanting to be with someone, and wanting to be someone. Male celebrities are sexual fantasies, whereas female celebrities are people they identify with. And the sexual fantasy aspect doesn't apply to most male idols. The androgynous look and effeminate gestures of many male celebrities can be a little too much for gay men like myself. Ironically, the gay-coded, pudgy members of the Produce Pandas appear much more stereotypically masculine than their rivals.
Ultimately, I think the likelihood of the Produce Pandas going on to win "Youth with You" is fairly slim. But that's not the end of the world. They've already proven their commercial appeal: They are consummate singers and dancers, and the production of their first album is very professional. During their live performances, they exude sincere and infectious self-confidence and smiles. Even their fellow idols seem impressed. The fact that these five young men are somehow different is surely not lost on their competition, but their peers don't show any disgust or contempt — on the contrary, they seem to genuinely like the Produce Pandas.
And that acceptance goes beyond winning or losing. What really matters here is that they, and the people they represent, are finally beginning to be seen.
Translator: Lewis Wright; editors Wu Haiyun and Kilian O'Donnell.
(Header image: A promotional photo of the Produce Pandas. From @熊猫堂ProducePandas on Weibo)