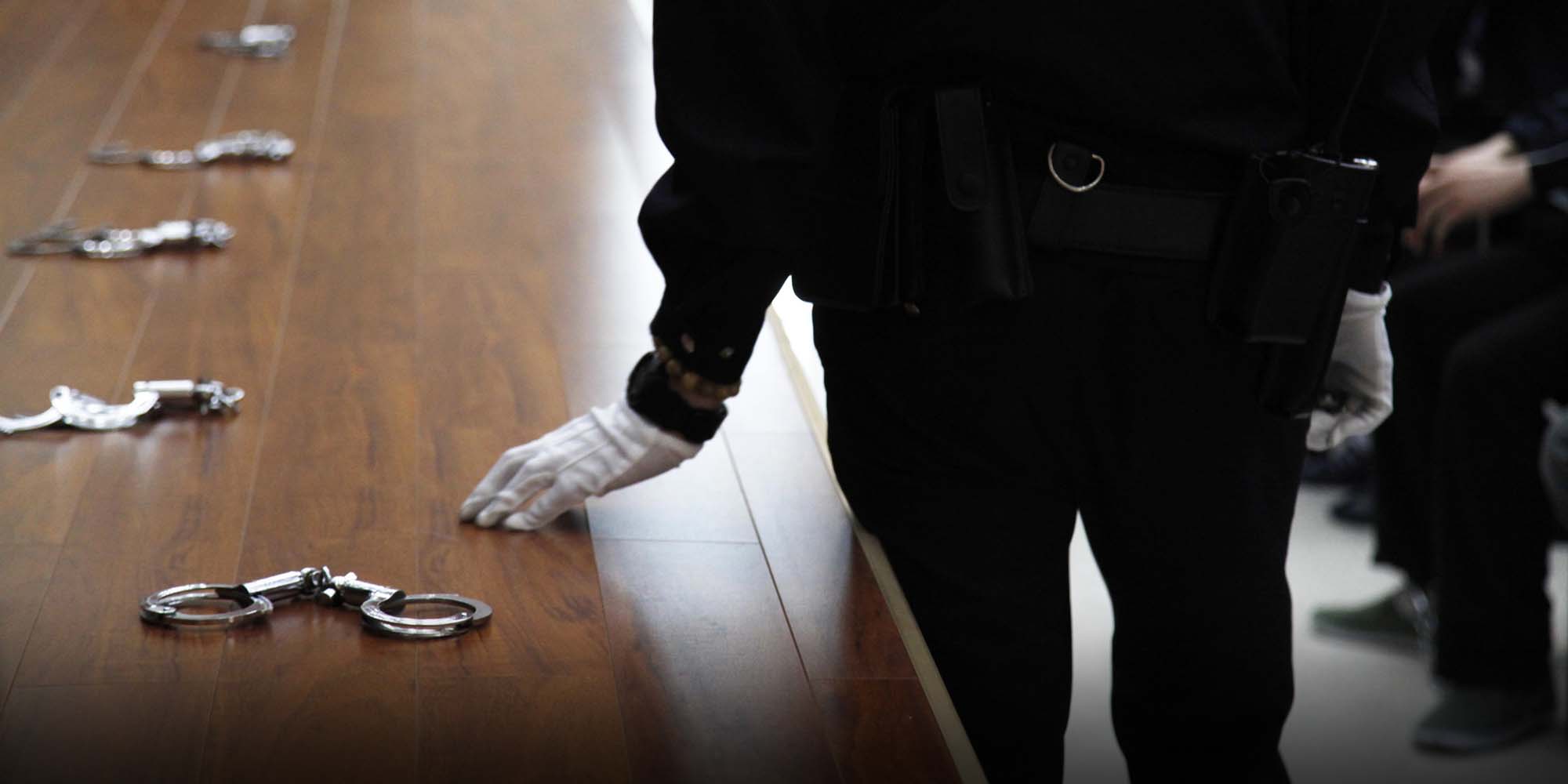 NEWS
What's New in China's Just-Revised Criminal Law?
With 47 clauses added or adjusted, legal experts are calling the revision "a significant change."
China's revised criminal law came into effect on March 1 with a raft of new provisions criminalizing a number of actions that were previously minor offenses.
The new amendment has added or adjusted 47 clauses, which legal experts describe as "a rather significant change." The changes reflect hot-button issues from recent years including lowering the age of criminal responsibility, better protecting minors, insulting martyrs, and attacking police officers.
Here's a look at some of the most important changes to China's criminal law:
Attacking the police
According to the new amendment, an individual found guilty of attacking an on-duty police officer shall be sentenced to up to three years in prison, while those using guns, knives, or vehicles against officers can face up to seven years.
Previously, there was no law pertaining to attacks against the police specifically. Instead, such cases were normally classified as "obstruction of official duties" and resulted in fines as well as up to three years in prison.
The new law follows several widely publicized confrontations between police and the public during a year when some disgruntled citizens turned violent because of restrictive outbreak control measures. In February of last year, a resident in the central Hubei province, where COVID-19 was first detected, was sentenced to one year's imprisonment for "insulting, threatening, and wielding a knife at police."
Insulting martyrs
The amendment stipulates that those who "insult, slander, or infringe the reputation and honor of heroes and martyrs" can now be held criminally liable and punished with up to three years' imprisonment.
Previously, China had enacted a civil Heroes and Martyrs Protection Law under which violators were commonly charged with "picking quarrels and provoking troubles" — a vaguely defined offense that's often invoked to control threats to social stability. Such cases were typically punished with prison sentences of up to five years.
In recent years, several people have been arrested for incidents ranging from insulting victims of the 2008 Wenchuan earthquake to mocking firefighters who died trying to extinguish a 2019 forest fire. Most recently, authorities last month detained several people, including a social media influencer, who had made irreverent comments about four soldiers who died in last year's Galwan Valley border skirmish with Indian troops.
Sexually abusing children
The new amendment sets stricter punishments for people who sexually assault children, as well as raises the age at which teenagers can consent to sex, a change legal experts say is a direct result of several such cases in recent years.
In line with a draft version of the amendment released in December, the age of sexual consent has been raised from 14 to 16 when cases involve "special groups" such as legal guardians, foster parents, caretakers, or abusers in the education and medical sectors.
Meanwhile, those who sexually assault girls under the age of 10 can face more severe punishments, ranging from 10 years in prison to the death penalty. However, the new amendment does not extend the same protections to boys.
Age of criminal responsibility
Prior to the amendment taking effect, the minimum age of criminal responsibility in China was 14. Although the new amendment did not lower this 12, as many experts had suggested, it stipulates that minors aged 12 to 14 shall bear criminal responsibility for certain "vile" crimes such as intentional homicide or intentional injury.
The change was in response to public backlash over several recent cases involving underage offenders. In one case from last June, four boys aged 11 and 12 who had sexually assaulted a 13-year-old girl in the northwestern Shaanxi province did not face criminal charges but were instead sent to a school for juvenile delinquents. And over the span of one month beginning in late 2018, two boys aged 12 and 13 were detained but not seriously punished after killing their parents in separate incidents.
Editor: Bibek Bhandari.
(Header image: People Visual)