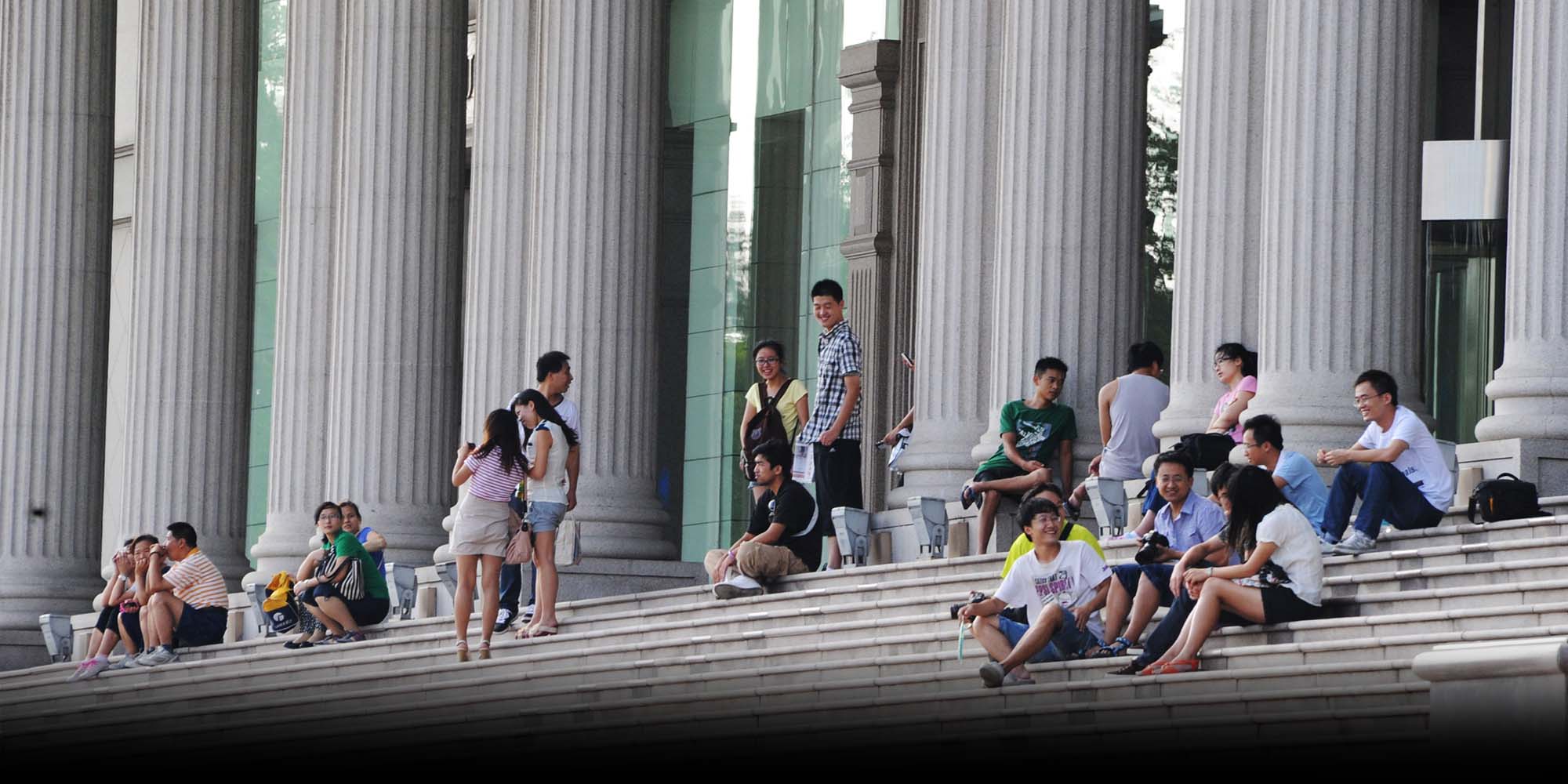 NEWS
Top Shanghai University Offers Weekend Courses for High Schoolers
Fudan University's admissions director clarified that students participating in the new advanced credit program will not be given preferential consideration for enrollment.
First-year high school students in Shanghai will soon be able to take weekend courses that could earn them credits at a top local university and introduce them to new subjects they might wish to pursue later.
Fudan University — among U.S. News & World Report's 200 best global universities — announced last month that it was planning to roll out 10 courses across various disciplines, including math, social studies, science, and the liberal arts, with registration beginning in mid-March. The courses are currently limited to first-year high school students.
The system is similar to existing Advanced Placement and International Baccalaureate programs but far more limited in scope, as the credits earned can only be applied to one school.
Despite this exclusivity, Pan Weijie, the university's admissions director, doesn't feel the new program gives Fudan an unfair advantage over other schools in the city.
"There is a huge pool of high-quality students in China," Pan told national media in February. "We should not and cannot force students to choose Fudan University."
Other elite Chinese universities have tried to implement similar advanced credit programs in the past, but such initiatives encountered backlash from central authorities.
In 2013, Peking University announced that it would collaborate with high schools to offer offline "advanced pre-university courses," while the Chinese Society of Education, the country's largest education organization, launched a similar pilot program the following year, connecting 19 top Chinese universities with more than 100 elite high schools. And in 2015, Tsinghua University headed up a program to start offering online advanced credit courses and offline examinations.
Such programs came at a time when so-called independent admissions — schools' own evaluation systems for admitting students, working alongside but preferred over the national gaokao testing system — were in full swing. They were also strongly opposed by China's education authorities.
In 2016, the Ministry of Education said taking such advanced credit courses should not give students preferential consideration for admission, and universities should not create an unlevel playing field by "cherry-picking" top students. In January of last year, the ministry scrapped independent admissions altogether, saying schools could no longer evaluate students according to their own criteria.
Unlike the Peking and Tsinghua programs, which originally gave participating students a competitive advantage if they later applied to those universities, Fudan's advanced credit program will not be tied to admissions. According to Pan, advanced credit students will not get "bonus points" toward their Fudan applications.
Some online have characterized the Fudan program as a timely response to the Ministry of Education's emphasis on cultivating academic talent in high school, where students should have access to a broad range of disciplines in order to discover their passions.
"Students will be able to explore college subjects in advance to see which ones they like. Back then (when I was in high school), I didn't know much about majors, so I had to listen to my parents' opinions when it came time to apply," read an upvoted comment under a related hashtag on microblogging platform Weibo that has been viewed over 200 million times.
A student in her first year at the High School Affiliated to Shanghai Jiao Tong University, surnamed Yao, told Sixth Tone that while she sees some reason for the program, it may only be suitable for a small minority of students able to handle the workload.
"To high schoolers, the opportunity to experience college-level work is very valuable," the 16-year-old said. "But few people can manage both (their regular schoolwork and advanced credit courses). Personally, I would rather spend my spare time reviewing and internalizing what I've learned in school."
Others have argued that the program could exacerbate the already-lopsided distribution of educational resources in China, which leaves rural schools so strapped for staff and funding that many families opt to send their children to the county seat or nearest city instead, even if it is hours away.
Education experts, too, were less than sanguine about the program, claiming it doesn't seem particularly useful in the grand scheme of things.
Xiong Bingqi, deputy director of the 21st Century Education Research Institute, an education think tank, suggested that, if China is going to have AP-like courses, they should be coordinated at the national level — like the American system under the College Board — so they don't only benefit certain universities.
"The Fudan program should focus primarily on educating students, not recruiting top talents. Otherwise, it will be problematic," Xiong told Sixth Tone. "If more universities band together (to offer advanced credit), students will have more course options and greater flexibility in applying their credits."
Editors: David Paulk and Bibek Bhandari.
(Header image: Students socialize outside a building on the campus of Fudan University in Shanghai, Sept. 2, 2012. People Visual)