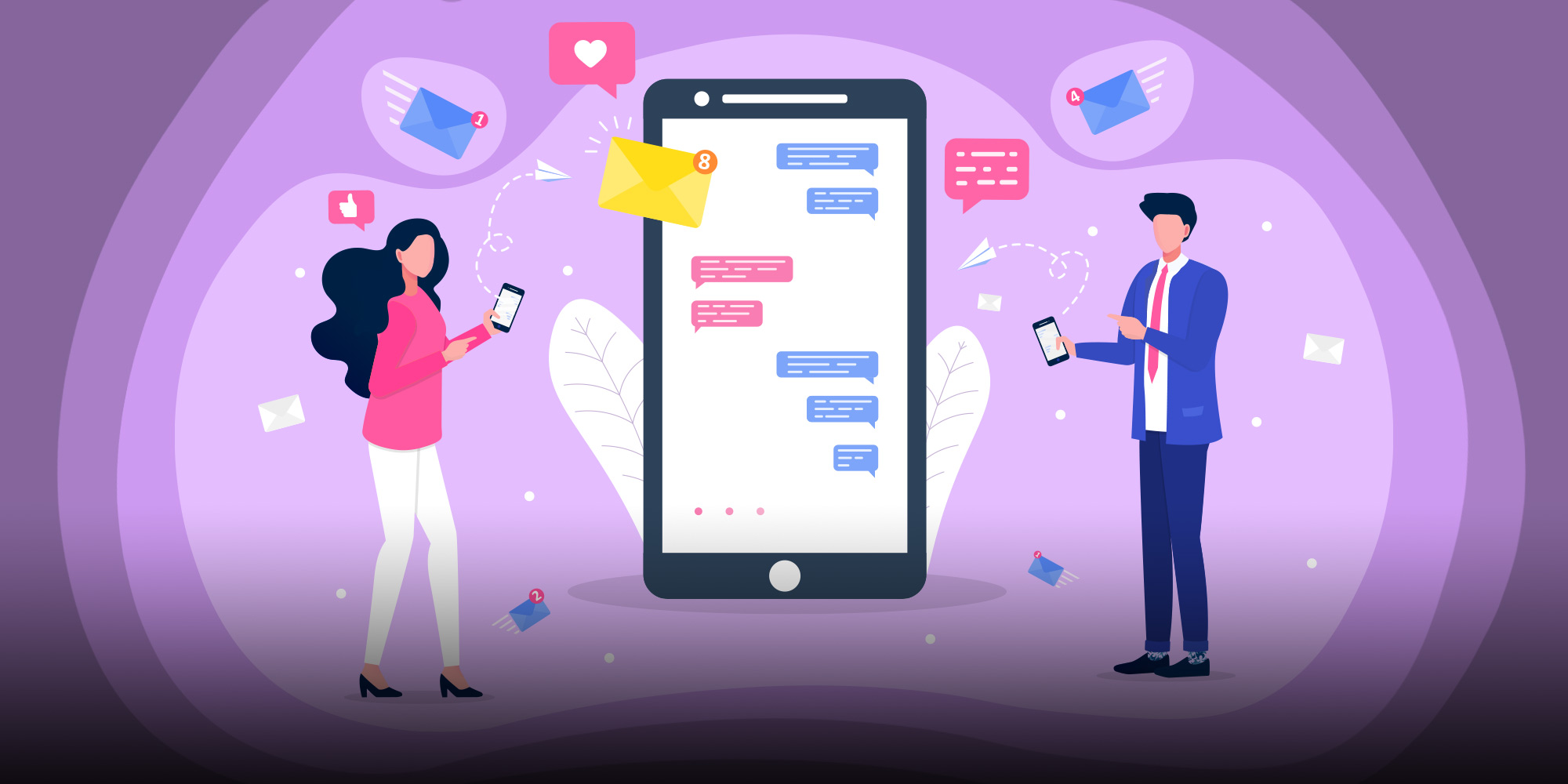 FEATURES
China's Dating Apps Are Swiping Right on Snobbery
In China, where education has become the ultimate marker of social class, match-making platforms are helping users screen out graduates of inferior colleges.
SHANGHAI — Yi has a lot going for him. A graduate from a technology college in the eastern city of Nanjing, he earns a good living working as a software engineer and has a passion for film and literature.
But on HIMMR, a popular Chinese dating platform, the 30-year-old is a second-class citizen.
Yi has reached out to a dozen women on the site over the past few months, but he's failed to secure a single date. Usually, the only responses he receives are polite, but firm rejections.
"The replies are vague," he says. "For example, they claim we're not in the same city, or our backgrounds don't match."
But Yi suspects the real issue is something else: his degree certificate. 
Though Yi attended a respectable college, most of his prospective partners graduated from the prestigious Project 985 group of elite Chinese universities. And in today's China, that distinction means everything.
"I feel a distance from many on the platform," says Yi, who gave only his surname for privacy reasons. "They're out of my league."
On HIMMR, snap judgments based on a person's college diploma are par for the course. The dating platform has found success by tapping into a growing tendency in China to view an individual's alma mater — rather than their appearance, personality, or career — as the ultimate indicator of their value.
HIMMR — an acronym for How I Met Mr. Right — was founded by two alumni of Tsinghua University, Beijing's top-ranked college, in 2015. From the beginning, it has marketed itself as an exclusive club for elite graduates, arguing that pairing users by educational background is the most "authentic, high-quality, and efficient" way to foster long-term romantic relationships.
Only students from Project 985 schools and a select group of overseas institutions are allowed to set up accounts on HIMMR — a policy the platform rigidly enforces. New users have to submit all their higher education certificates before creating an account, while those who studied abroad must have their diplomas verified by China's Ministry of Education. 
Users like Yi who didn't graduate from elite universities aren't permitted to have their own HIMMR account, but they can "apply" for dates with listed account holders through the platform. In general, however, account holders only tend to accept applications from fellow 985 alumni, according to Wang Xinyi, HIMMR's vice president of public relations.
This air of exclusivity has helped HIMMR become one of the match-making platforms of choice for China's social elite. Though dating apps like Momo, Soul, and Tinder have much larger user bases, HIMMR has carved out a niche in its core market and established itself as a well-known brand, partnering with several TV dating shows and even the Shanghai Communist Youth League.
But the company's rise has also provoked waves of backlash. On Chinese social media, commenters regularly joke that HIMMR's oddly formal match-making process — with account holders forced to submit reams of paperwork and write a personal statement — resembles a job interview. Others accuse its upwardly mobile users of "treating love like a trade."
More seriously, many have come to view HIMMR as a symptom of — and a contributing factor to — the growing disconnect between China's elite and the rest of society. With concerns already rising about the pay gap between 985 alumni and other graduates, the dating platform's willingness to screen out users from supposedly inferior colleges has been taken by some as a sign these social divisions are widening.
In a podcast released last November, Shen Yifei, a sociologist at Fudan University, accused platforms like HIMMR of failing to take responsibility for promoting "good social values," and said 985 graduates with "better educational backgrounds and social resources" shouldn't limit their options when it comes to dating. 
The company, of course, protests it's simply fulfilling a market need. In the same podcast, HIMMR's co-founder responded to Shen's comments, saying the platform "serves a group of people with similar experiences, backgrounds, and interests, which isn't blameworthy."
From the company's perspective, HIMMR offers a more personal alternative to dating platforms like Tinder — where users initially swipe left or right based mainly on a person's looks — and traditional Chinese match-making services, which routinely rank individuals based on their age, profession, salary, and height, among many other factors.
"Unlike other platforms, HIMMR doesn't treat users like goods for sale," says Wang, the company's PR representative.
Though HIMMR lists users' education histories, Wang argues this is just a way to help ensure users have things in common. Instead, they judge each other primarily on the 1,000-character "personal story" each account holder writes to introduce themselves to the community, she says.
"If you're looking for a person with a similar background, we can help you screen and prepare a select pool," Wang says.
Critics, however, insist the HIMMR system does little more than recreate the same class barriers as traditional match-making, but under a more genteel guise. Though users can't directly set requirements for potential dates to own a house and earn 1 million yuan ($155,000) a year on HIMMR, the personal stories tell them everything they need to know, says Wu Qinggong, an assistant professor at the Hong Kong University of Science and Technology who has researched China's marriage market.
Account holders, for example, often make a point of mentioning their years studying abroad, their love of travel, their jobs in finance or IT, and their parents' high-flying careers in their statements. "All these can be used to infer a person's background, economic conditions, and social status," says Wu.
The wider issue with HIMMR, however, is the company's foundational belief that a 985 degree is a marker of a person's taste, intelligence, and life experience, according to Wu. This elitist mindset encourages graduates of top schools to see themselves as superior to the rest of society, he suggests.
"985 people claim they just want to spend their lives with a person who shares similar interests. That might sound normal, but we should be alert to the privilege behind such expressions," says Wu. "People outside this world see 985 as an elite club talking to each other about romance, while others are turned away."
The belief that 985 alumni are inherently better partners, however, has real traction among some Chinese graduates.
Zhou Yunsheng, a 29-year-old who studied at 985 school Shanghai Jiao Tong University, tells Sixth Tone she used to date a man who attended a less prestigious college, but ended the relationship after concluding their lack of chemistry was caused by their differing educational backgrounds.
"He couldn't get my academic humor, he couldn't learn fast — he couldn't help me in any way," says Zhou. "His lower level of education somewhat came to encapsulate my inability to look up to him."
Single once more, Zhou decided to give HIMMR a try. But after going on over 10 dates, she became disillusioned with the platform. Often, she got the feeling her matches weren't that committed.
"I had great conversations with some of them, then we went out, but it didn't feel like they wanted to take it to the next level," says Zhou. "It felt like they were fishers casting a net into the pond."
HIMMR's offline meetup events were also disappointing, Zhou says. On the online platform, her "relatively good family financial situation" was an asset, she says, but at the meetups this advantage was overshadowed by her "ordinary appearance."
"At the end of the day, the best-looking people in the group get the most attention," Zhou sighs.
After six months, Zhou eventually decided to quit HIMMR, and met new people through introductions by her family and friends. But she says she knows two couples who got together via HIMMR, and she still thinks it can be useful for some people.
"Though the chances are slim, I still recommend giving it a try," says Zhou. "The attitude has to be like you're playing the lottery."
Liu Yiman, a marriage counselor based in the southern city of Shenzhen, says platforms like HIMMR are often particularly attractive to young graduates who are inexperienced in the dating scene. For some, dating fellow 985 alumni just seems easier, she suggests.
"When you don't know what kind of people you want to be with, and people are telling you the users' educational and family backgrounds are OK … then you'll feel these platforms are pretty slick," says Liu.
Liu, however, is skeptical that dating people from the same background is really a more effective way to find love. She cites a couple in Shenzhen who recently sought her services. Both had studied law at top universities and came from similar families, but their marriage was falling apart.
"Personality and the way people get along is more important," says Liu. "You can't live on your diplomas."
But for Elaine Wang, HIMMR seemed like a promising way to meet new guys. A graduate of the U.S.-based Boston College, she works in the art industry, where there's a large gender imbalance. The 27-year-old, however, is keen to settle down, and she likes the idea of dating people with a similar life history. 
"There's a greater possibility of having shared values and things to talk about," she says.
Wang had already tried out Marry U, one of China's booming number of match-making services tailored to "high-end clients." In 2019, she paid an eye-watering 18,000 yuan for the company's basic package, going on four dates. But she found the experience unpleasant, she says.
"None of the dates were satisfying," says Wang. "And they (the company) instilled an intense anxiety about aging into my head, saying I should seize my last opportunity to get hitched in the next two years, or I'd be left alone."
In the end, however, Wang decided against setting up an account on HIMMR, saying it would make her look too "desperate." She's now switched back to using Tinder, which she considers easier and simpler to use.
"I can tease apart a guy's personality and temperament just by reading the profile information, and we can meet offline right away," she says.
Zhang Guanlin, meanwhile, has found that even an outstanding education doesn't guarantee success on HIMMR. The 37-year-old boasts bachelor's and master's degrees from Peking University, but ultimately this matters little to the women he contacts via the platform, he says.
"I'm not financially able to buy an apartment or a car yet, which most women value when it comes to marriage," he says.
Before moving to Shanghai, where he works in the pharmaceutical industry, Zhang lived in the U.S. for 11 years, and he says he now finds dating in China frustrating. In his view, Western women pay more attention to personality when choosing a partner, whereas their Chinese counterparts tend to look at a man's family and paycheck.
"In China, when you fall in love with a woman, get married, and have a baby, most of the time it's not about the two of you: It's about the two families," he says.
HIMMR users are also not above judging men based on how tall they are, according to Zhang. He conducted his own experiment to prove this, changing his listed height on his HIMMR profile from 1.8 meters to 1.75 meters.
"The number of applications I received reduced significantly," he says.
Despite these frustrations, Zhang has decided to persist with HIMMR for now, saying the platform is better than the blind-dating events his employer organizes from time to time.
"They're just gatherings of collections of strangers," says Zhang "But on HIMMR, I can get a general impression of someone through their words first, and then meet them with a prepared mind."
Yi, the Nanjing grad, however, says he's stopped checking the platform, as he's tired of being treated as inferior. One of the final straws came when he tried to sign up for an offline HIMMR event, he says.
The company told him he could prepay the 300 yuan entrance fee, but that wouldn't guarantee he would pass the screening process for the event. It also declined to explain how it screened applicants. Yi eventually gave up in frustration.
"The whole thing is alienating," Yi says. "It's a platform lacking a common touch."
Editor: Dominic Morgan.
(Header image: Mentalmind/VectorStock/People Visual, re-edited by Sixth Tone)