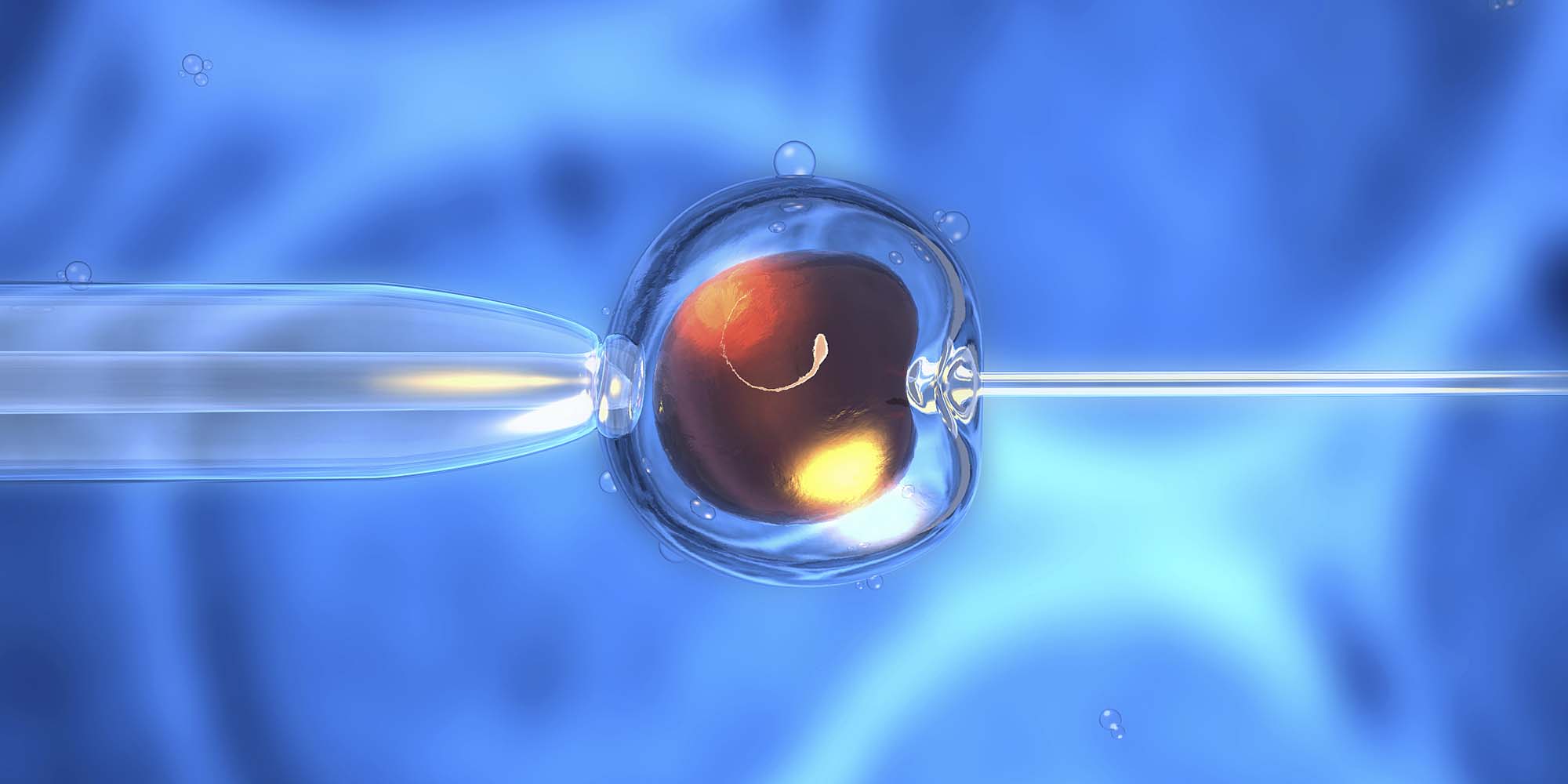 NEWS
China's Latest Justification for Egg-Freezing Ban Gets Cold Reception
Health authorities say the restrictive policy is meant to curb potentially exploitative practices like egg-selling and surrogacy. Single women say they just want equal rights.
Should single as well as married women be allowed to freeze their eggs? Not according to China's top health authority, whose recent comments defending this position sparked heated debate on Tuesday.
Many in the country have criticized the ban as discriminatory and sexist for depriving women of their right to have children later in life, as there are no such barriers for single men seeking to freeze their sperm. But a smaller group have defended the policy's exclusivity, arguing that it helps to prevent the commercialization of egg-selling as well as surrogacy — an illegal and highly taboo practice in China.
After policy advisers in January proposed "granting single women access to assisted reproductive technologies and ensuring their equal rights to giving birth," the National Health Commission said egg-freezing would remain inaccessible to single women for several reasons. The response received little attention at the time, and only recently received media attention.
First, the commission said, is the potential health risk: Retrieving eggs is an invasive medical procedure that can result in infection. Second, whether women who simply want to delay childbearing should have access to egg-freezing remains controversial even outside China, the commission said. But the country also has a vested interest in lowering barriers to childbearing, as its rapidly aging population has been linked with potentially serious economic consequences.
"International studies have shown that the technology's success rate drops as a woman's age increases," the commission said. "In the U.S. and Europe, experts have also clearly said that commercialized egg-freezing technology gives false hope to women, who may then postpone childbearing to a later age."
Finally, the health authority said assisted reproductive technologies must strictly adhere to ethical principles in order to prevent their commercialization, as well as safeguard social interests.
Some of the commission's justifications for continuing the ban appear to have rung hollow to the women affected by it. "Regardless of whether a woman is married or single, the health risks are the same," said Tao Meng, a 34-year-old single woman in Shanghai. "If married women can have test tube-babies, why can't we?"
Tao has polycystic ovary syndrome, a condition that affects her body's ability to produce viable eggs. She's been waiting for authorities to relax the egg-freezing ban for years.
"My condition means it's more difficult for me to conceive a child naturally, and my ovarian function will deteriorate with age," she told Sixth Tone. "Worse still is that I don't know how long it will be until I'm married. But that shouldn't mean my right to have a child sometime in the future should be taken away from me."
A gynecologist surnamed Chen at Wuxi Maternal and Child Health Hospital in the eastern Jiangsu province said many people believe the national egg-freezing policy treats married and single women very differently. "But I have to explain that even for married women, they can't freeze their eggs at will," the doctor wrote on her Weibo microblog account.
"Only after they're diagnosed as infertile, have begun the in-vitro fertilization process, and the husband for whatever reason can't provide sperm on the day the eggs are retrieved can women have their eggs frozen," she said.
In 2019, Xu Zaozao — a pseudonym — filed the country's first lawsuit against a hospital that had refused to freeze her eggs because she was unmarried. In late 2018, the 30-year-old woman had consulted doctors at Beijing Obstetrics and Gynecology Hospital about the possibility of preserving her eggs, only to be informed that such services were inaccessible to her under a national regulation on assisted reproductive technology.
While a 2003 regulation excludes single women from freezing their eggs, it does not bar single men from freezing their sperm for any reason, even if they just want to preserve it for potential future use.
Xu felt this was unfair, and took the Beijing hospital to court for "general personality rights infringement." The case was heard in December 2019, though a verdict has yet to be announced.
Egg-freezing has been a polarizing issue in China since as early as 2015, when the famous actor Xu Jinglei incited wide discussion on social media by revealing that she had had nine eggs frozen in the U.S. At the time, an online poll indicated that nearly 80% of more than 83,000 respondents opposed China's national ban on single women accessing assisted reproductive technology.
Given the barriers to egg-freezing in China, many other women, too, have opted to pursue the service abroad. After divorcing her husband in 2016, a 39-year-old Shanghai resident surnamed Yu paid nearly $20,000 to undergo egg retrieval and freezing in the U.S. in 2018, as well as an additional $3,000 in storage fees over the next five years.
"Abroad, there are many agencies connecting potential customers with medical service providers," Yu told Sixth Tone. "The target group is apparently middle-class women, because they can afford the procedure. To guarantee a chance of having kids in the future, we're willing to pay the price."
Additional reporting: Zhang Shiyu; editor: David Paulk.
(Header image: People Visual)