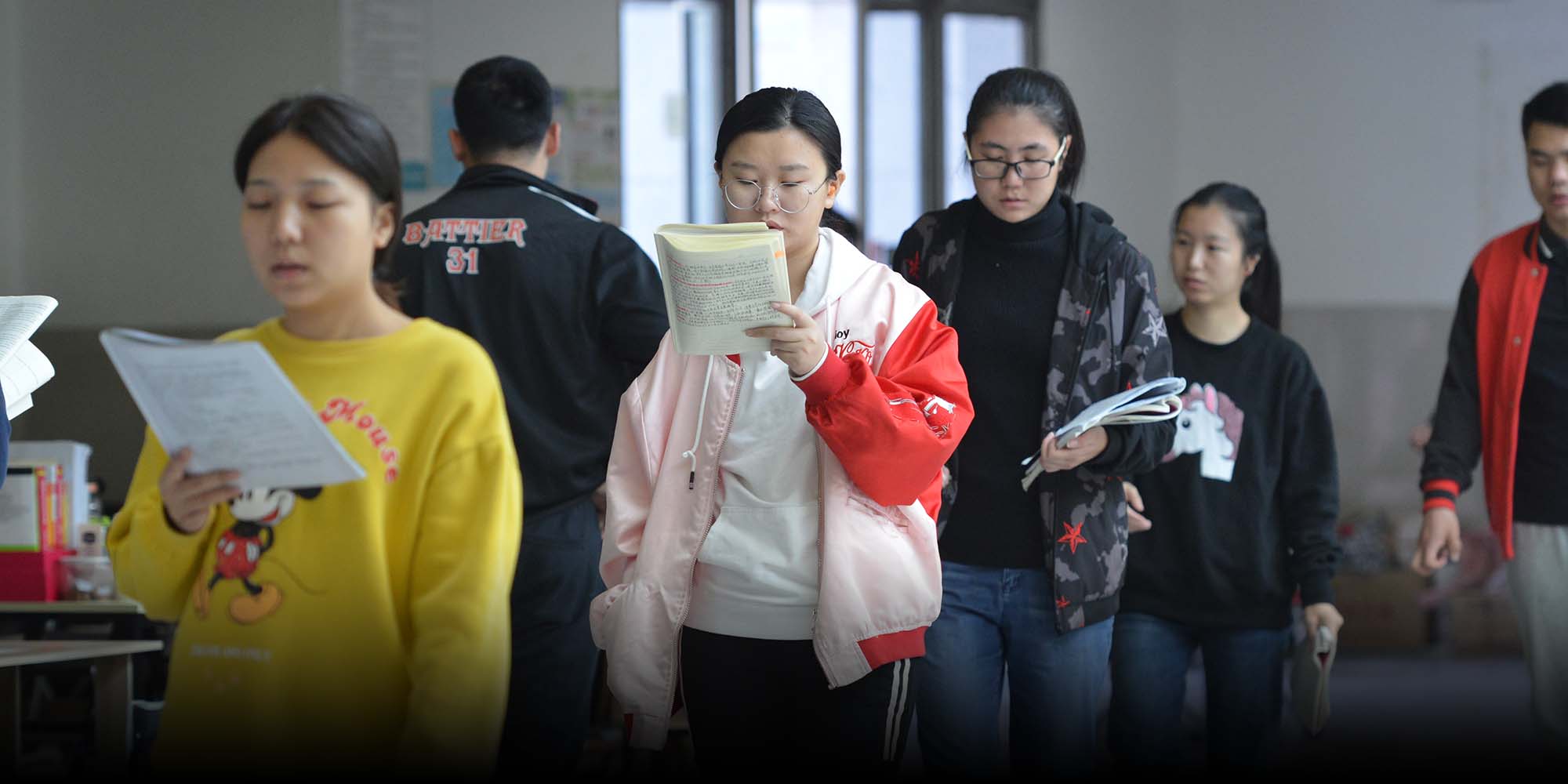 NEWS
China Limits Schools, Majors That Can Refuse Women
The country's education ministry says most schools and study programs, apart from some related to public security and the military, may no longer set gender-based admissions requirements, but campaigners argue this doesn't go far enough.
In China, women have long been barred from studying at certain universities or pursuing certain professions solely because of their gender. Finally, China's education authorities have said schools may no longer set enrollment quotas based on gender — though some study programs will remain off-limits, to the consternation of advocates.
"Except for some special institutes such as those for military, national defense, and public security, schools shall not stipulate gender ratios for admitting new students," the Ministry of Education said in late January, weeks before the comments were picked up by domestic media.
Although the new regulation is welcomed by many as relatively progressive for a country as patriarchal as China, some people are dismayed that the authorities apparently still feel that some study programs should continue to be the exclusive domain of men, calling this discriminatory.
Amid the ongoing discussion, a gender equality advocacy group launched a campaign on Chinese social media, sending an open letter to hundreds of delegates with the National People's Commission (NPC), China's top legislature, and requesting that they put forward an alternate proposal at the upcoming "two sessions" legislative and political advisory meetings next month.
In their letter, the volunteer group said that of the 116 member schools of Project 211 — an official consortium of China's elite universities — 18 have some form of gender-based admissions quota, either allowing a limited proportion of women or barring them outright. In such cases, the most common culprits were study programs dealing with public security, aviation, seafaring, and the military.
The leader of the campaign, surnamed Zhang, told Sixth Tone that volunteers have sent the letter to over 1,000 NPC delegates from all over the country, in hopes that the education authorities will cancel all gender quotas in education.
"We found that many majors — including customs and immigration, and many at military and police training schools — recruit fewer women or none at all, even if they have nothing to do with physical strength," Zhang said. She added that, regardless, perceived physical shortcomings should not be an excuse to disqualify female applicants.
Since 2009, female undergraduates have outnumbered males at China's universities. But domestic study programs remain heavily gendered, either by design or because of traditional stereotypes. Engineering and the sciences are still dominated by men, for example, while the arts and teaching-related majors are disproportionately female.
The gender imbalance in many fields isn't just limited to education, but employment as well. Recent data suggests that few public security jobs are open to women, with common reasons for this being inhospitable work environments, frequent traveling, and heavy workload.
A high school freshman from the northwestern Gansu province, surnamed Ma, told Sixth Tone that her dream is to study criminology at People's Public Security University of China in Beijing, but she was frustrated to learn that the school seeks to admit far more men than women.
"The required standardized test scores for male applicants were 10 to 100 points lower than for female applicants, and some majors don't take women at all," Ma said. "A lot of women are better qualified than the men, yet they're still barred from entry because of this damn administrative system."
According to Zhang, the campaigner, gender quotas shouldn't be allowed for most majors under the education ministry's new, more egalitarian policy.
After the government's Special Regulations Concerning the Labor Protection of Female Staff and Workers came into effect in April 2012, some professions where identified as having "prohibited scope of work for female employees." But a majority of degree programs still using gender quotas nearly a decade later are completely unrelated, Zhang said.
China's education authorities are no strangers to gender-based policies. Last month, the Ministry of Education sparked public backlash by endorsing the idea that the country is suffering from a "masculinity crisis" that can be mitigated with more physical education taught by more competent instructors.
Additional reporting: Chen Qi'an; editor: David Paulk.
(Header image: Students study for an exam at a college in Fuyang, Anhui province, Nov. 2, 2019. People Visual)