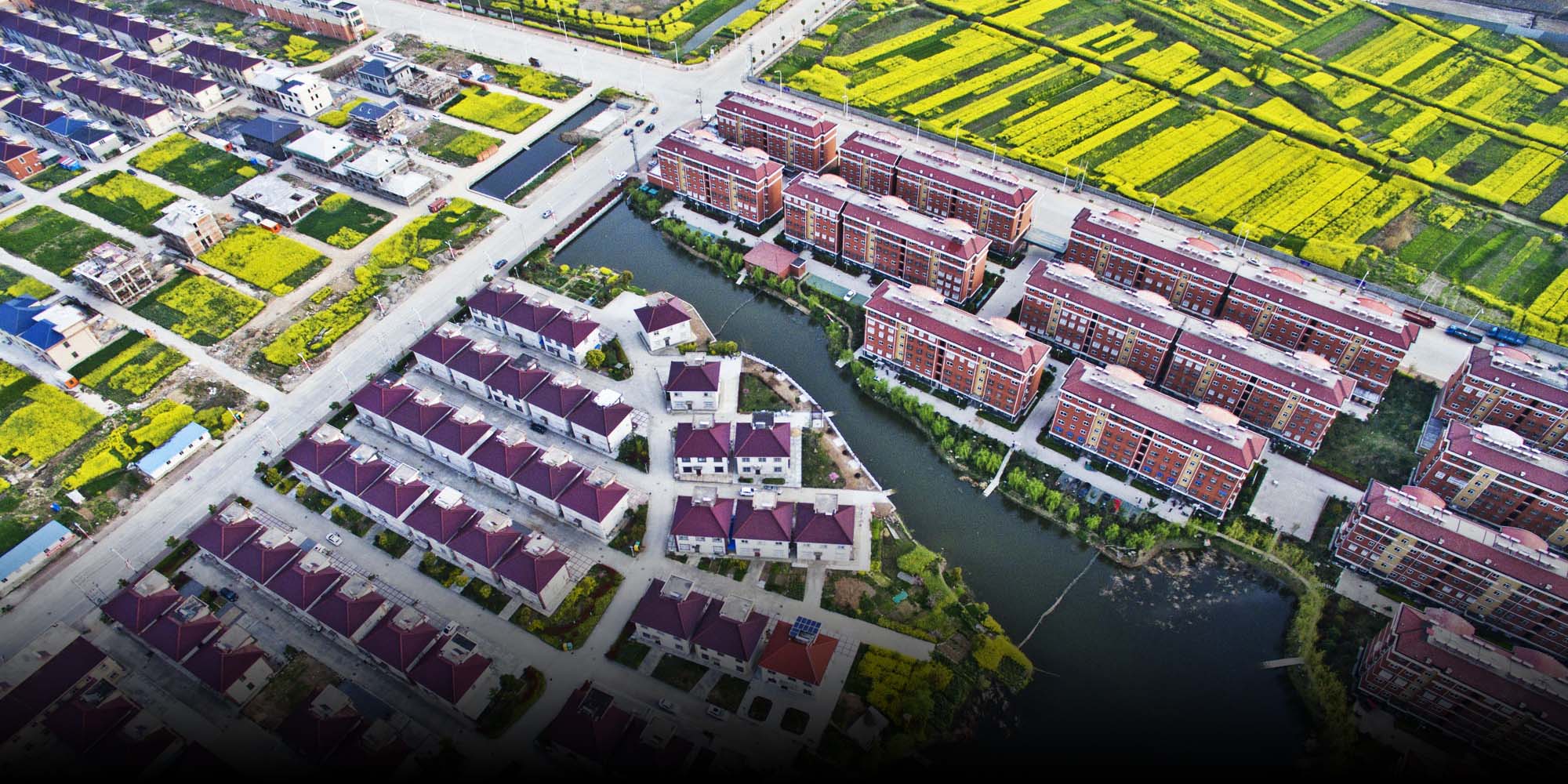 NEWS
With Renewed Rural Focus, China Standardizes Village Mergers
China's poverty alleviation push is being redirected into a new government agency focused on revitalizing the countryside.
Beijing has forbidden local governments from forcing people to leave their villages and move to newly built settlements, a pervasive practice intended to boost the economic viability of depopulated rural areas but that has been met with opposition from villagers.
The policy, released Sunday by China's central authorities, was part of an annual announcement on rural work called "Document No. 1," usually published around the start of the year.
This year, though, the pronouncements carry extra weight, as they follow the establishment of a new central government agency, the National Administration of Rural Revitalization, announced in a Feb. 15 article by Qiushi, the official magazine of the Chinese Communist Party's powerful Central Committee. The agency is headed by high-level officials who were previously with the office in charge of poverty alleviation.
That campaign was also focused on rural areas and concluded last year, when the last counties that had previously been classified as impoverished announced they had lifted local incomes above a set threshold. Recent comments by President Xi Jinping and Premier Li Keqiang indicate that improving people's livelihoods remains a major focus for the Chinese government.
Combining depopulated villages into new towns has been a popular method for boosting rural economies suffering from a drain of workers moving to cities. But it has been marred by reports of villagers being moved against their will, as well as concerns that the large-scale application of this method could otherwise conflict with residents' interests. For example, in the countryside administered by Dezhou, a city in eastern China's Shandong province, more than 60% of all villages were demolished in the two years leading up to 2010.
Sunday's document says village mergers will continue, but they will be standardized so they can only happen if the residents affected are on board.
Ding Feng, who has worked on rural revival projects in the eastern Fujian province for years, told Sixth Tone she hopes growing attention from the central government will help reverse the trend of traditional countryside villages disappearing.
"Rural revitalization isn't something that can be accomplished by a single agency or group of people," said Ding, the secretary-general of Ruan Yisan Heritage Foundation, a Shanghai-based nonprofit. "It requires a joint effort from all sectors of society."
This year's Document No. 1 also called for a green transformation of rural areas by reducing the use of chemical fertilizers and improving seeds and soil management, as well as strengthening rural education and health care. For formerly impoverished counties, the document announced a five-year transition period to help them consolidate hard-won gains and prevent residents from slipping back into poverty.
Restoring the vigor of China's countryside has been a government goal for years, but now it will receive more resources, local officials told Sixth Tone. "We're restructuring," said Li Zhenxue, a poverty alleviation official in Lancang Lahu Autonomous County, a formerly impoverished area in China's southwestern Yunnan province. "The provincial government requires that our office be changed to 'rural revitalization office' by the end of March. Right now, we are working on the plans and focusing on wrapping up our poverty alleviation efforts."
Another rural leader told Sixth Tone that, under the policy shift, he expects higher levels of government will continue to provide support even after the poverty alleviation campaign has ended.
Yang Zhengbiao, the village head of Paiya in the relatively underdeveloped Guizhou province, said he is applying for a "model village" designation that would make Paiya eligible for more funding, as part of a plan Sunday's announcement said will be expanded. He hopes the unique local culture of the Miao minority will bolster the application's chances of succeeding.
"We will be able to use it to renovate the aging roads and support villagers' businesses," said Yang.
Editor: Kevin Schoenmakers.
(Header image: An aerial view of a village in Zhenjiang, Jiangsu province, April 3, 2017. People Visual)