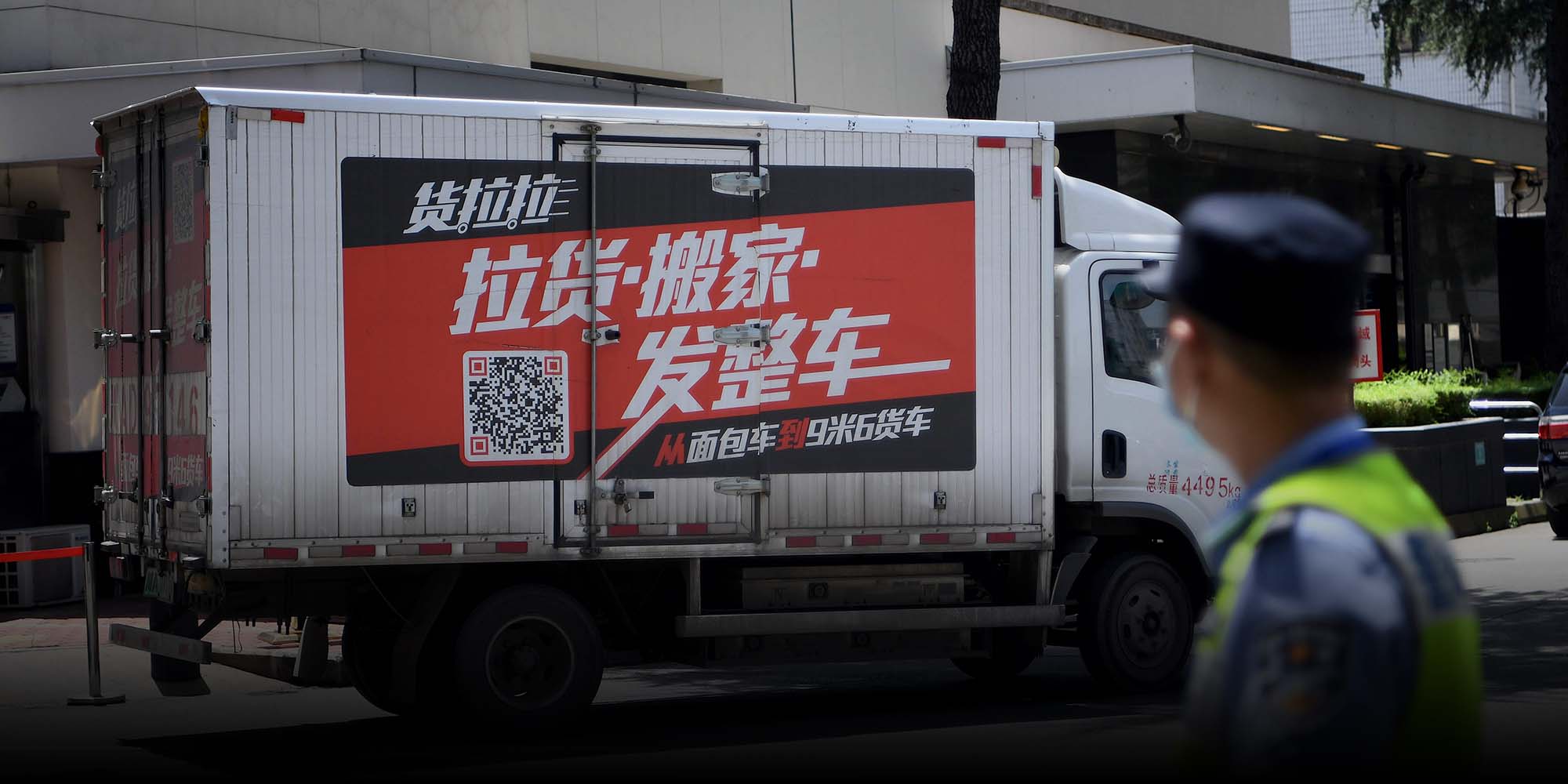 NEWS
Death of Female Passenger Renews Ride-Hailing Safety Discussion
A young woman hired a van to move house, then jumped from the vehicle after the driver took a different route to the destination.
Update: Domestic media reported on Feb. 23 that the driver of the van has been arrested on suspicion of manslaughter, citing local police. A day later, Huolala apologized and said it will implement seven new safety measures, including an audio recording function, by the end of March.
The death of a 23-year-old woman who jumped from a van she had rented to move house has again raised concerns about women's safety issues in China's gig economy.
According to Huolala, a Chinese Uber for freight vehicles, the woman, surnamed Che, exited the moving vehicle on Feb. 6 as the driver was taking her to her new residence. She was taken to a local hospital by ambulance but died a few days later, the company said in a statement Sunday.
Based on information the police are said to have provided to Che's family, the driver had not taken the app's recommended route for the 10-kilometer journey. Domestic media outlet Caixin reported that the driver had told police he believed the woman jumped from the vehicle because he had deviated from the route displayed on the app — though it remains unclear why.
Ge Lili, a Huolala public relations representative, told Sixth Tone on Monday that the company is unable to comment at this time, as it is cooperating with an ongoing police investigation. However, Huolala previously told Jiemian, another domestic outlet, that the van had not been equipped with audio or video recording devices — features available with some car-hailing services — and as such it's difficult to reconstruct the circumstances that led to Che's death.
According to Che's family, she was a positive woman with a stable job, and had been in contact with them only minutes before she jumped from the van. After four days in the hospital, she died from severe brain damage she suffered in the fall, among other injuries.
"What could have happened in such a short period of just six minutes to make her do this?" Che's uncle told Sixth Tone's sister publication The Paper.
Founded in 2013, Huolala is China's leading on-demand cargo transport service. As of September, Huolala said it had more than 7 million monthly users in over 350 cities on the Chinese mainland.
Following Che's death, many on Chinese social media have called for improved customer safety from domestic transport services. In recent years, China's leading ride-hailing company, Didi Chuxing, has repeatedly made headlines over its drivers' actions.
In 2018, a driver with Didi's Hitch carpooling service was found drowned in the central Henan province before he could be charged with killing his passenger, a young flight attendant whose body had been discovered days earlier. Less than three months later, another woman was raped and murdered by her Didi Hitch driver in the eastern Zhejiang province.
Amid a deluge of customer concerns, Didi overhauled its safety features, adding audio recording, a panic button to connect passengers directly with police, and an option to share route details with personal contacts. No major passenger safety incidents involving the platform have been reported since.
Editor: David Paulk.
(Header image: People Visual)