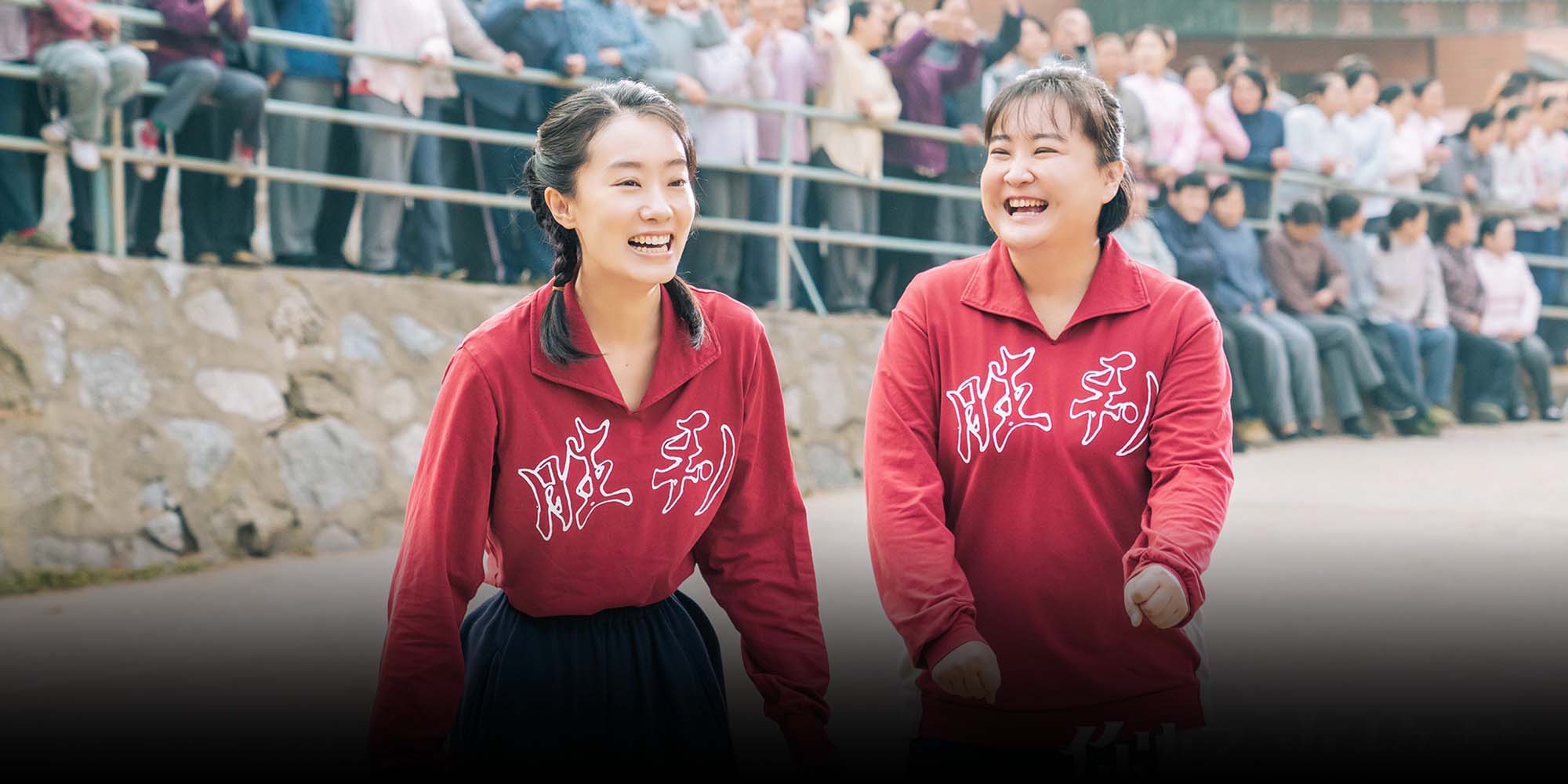 NEWS
'Hi, Mom' Is a Hit, but Netizens Are Divided Over Titular Character
The time-travel comedy was one of the highest-grossing films over China's weeklong Lunar New Year holiday.
The story of a woman traveling back in time to meet her younger, childless mother and find herself a better father has smashed China's box office, becoming the country's highest-grossing film by a female director.
Based on a true story, "Nihao, Li Huanying," or "Hi, Mom," is written and directed by Jia Ling, one of China's most prominent sketch comedians and cross-talk performers, who also plays the daughter. The film is an adaptation of Jia's most-recognized skit and features popular actors Zhang Xiaofei, Shen Teng, and Chen He.
Since premiering on Feb. 12, "Hi, Mom" has raked in 3.6 billion yuan ($550 million) at the domestic box office, just behind the blockbuster "Detective Chinatown 3." On review platform Douban, it has an enviable rating of 8.1 out of 10, and a related hashtag has received more than 1.4 billion views on microblogging site Weibo.
"Hi, Mom" was considered a dark horse to top the holiday box office over the Lunar New Year, which saw cinemas packed with moviegoers. The total box office revenue from Feb. 11-17 reached 7.8 billion yuan, according to the China Film Administration.
According to domestic media, Jia first developed the plot for her skit in 2016 as a way to remember her mother, who died in 2001. Once the performance became a major success, Jia was eager to bring it to the big screen.
In the film, Jia's character is devoted to helping her mother find happiness. She even tries to play matchmaker, aiming to pair her then-unwed mother to a man she knows will become rich in the future.
The movie has received significant praise online, with many describing it as moving. On social media platforms, some users have said it caused them to reflect on their relationships with their own mothers. "After the film, I held my mother's hand as we walked home," one user wrote on social platform Douban. "I was thinking about her, and I believe she was also thinking about her mother."
But not everyone is a fan of the movie. While recognizing the value in telling stories from a female perspective, some online have argued that the plot still focuses too much on the traditional but dubious notion that mothers must make personal sacrifices to make others happy.
"The film caters to young women: We think we're helping our mothers make better choices, but in fact this is all just us projecting our own ideals onto our mothers," read one review.
Ma Qingyang, a 21-year-old who watched the film with her mother, told Sixth Tone they were neither impressed nor touched by the film. To them, Jia's story was more about emotional fulfillment, and failed to resonate with the audience.
"It might have been that our expectations were too high — after all, it was so hyped-up before its release," Ma said. "The middle portion of the film wasn't as strong in terms of narrative aspects. It felt like a bunch of skits strung together. And when (Jia) would bring up the subject of motherhood from time to time, it just seemed out of place."
A 31-year-old moviegoer in Beijing, surnamed Lin, told Sixth Tone that "Hi, Mom" has been able to tug at audiences' heartstrings because it focuses on the mother-daughter relationship and is based on Jia's lived experience. But the production value is still far from great, she added.
"If you look at it from an actual industry angle, the filming, imagery, lighting, tone, and transitions are all rather awkward, and don't live up to expectations," said Lin, who works in the film industry. "I think it's just mediocre. So much attention goes toward depicting Jia's character, but since the film touches on a mother's love, it's less likely to be cast in a negative light."
Most users on Douban, however, seem satisfied with "Hi, Mom," appreciating the movie for what it is: an emotional ride.
"Regardless of (the director's) aesthetic tastes, as long as the film moves the audience, it's worthy of praise," wrote one reviewer.
Editor: Bibek Bhandari.
(Header image: A still frame from the Chinese film "Hi, Mom." From Douban)