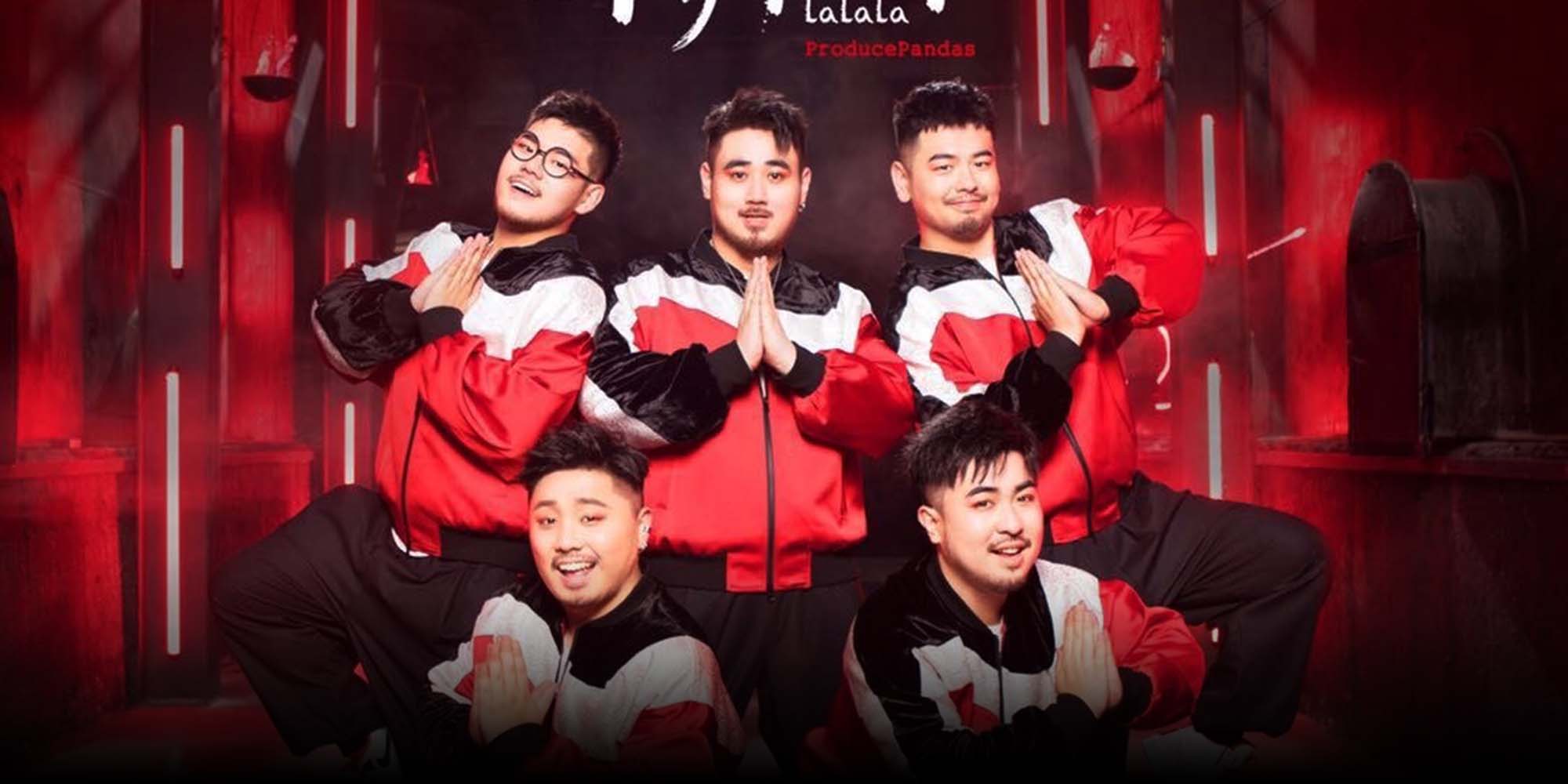 NEWS
The Beefy Boy Band Out to Topple China's 'Little Fresh Meat' Idols
While some contestants lost weight before joining the cast of song and dance competition "Youth With You," the Produce Pandas went in a different direction.
Two popular Chinese singing competition shows kicked off their latest seasons Wednesday, inviting millions of viewers to vote for their favorites from a crop of around 200 contestants. Stealing the spotlight, however, was a relatively rotund five-member boy band, prompting mixed reactions from an agape audience.
Belonging to what their mentor calls the "500 kilogram weight class," the Produce Pandas of iQiyi-produced reality song and dance competition "Youth With You" have beer bellies and double chins. Their teddy-bear personas have surprised viewers and challenged traditional ideas about China's television idols.
"If a bunch of people were doing 'the wave' together, our flesh might still be jiggling after everyone else reverted to their normal positions," Chen Dingding, one of the Produce Pandas, told reporters during the first episode.
Decked out in matching white costumes, the Produce Pandas greeted the cameras with pizazz, flashing big grins and showing off their biceps. While another "Youth With You" contestant confessed to having lost 10 kilograms before joining the reality show so he would be more confident in front of the cameras, the Produce Pandas joked that to them, being bigger is an advantage, as it allows them to take up more space on screen and consume more of the show sponsor's milk products.
"We're giving the audience something fresh. There should be more diverse idols," Chen added.
While some viewers have lauded the group for helping combat body-shaming, others haven't been shy in expressing their distaste.
"No thanks!" read many "bullet screen" comments scrolling across the video stream. "Why can the definition of 'male idols' be lowered? Isn't the ability to manage one's body and appearance the first stepping stone?" wrote one user on microblogging platform Weibo.
Wednesday's other reality singing competition, "Chuang" from internet giant Tencent, didn't fare much better. When a guest host asked one of the contestants why he was wearing so much highlighter on his cheeks, viewers suggested this was just a polite way of saying the contestant was too "greasy" — a common epithet applied to awkward, over-the-top male mannerisms.
Influenced by the flashy pop culture of Japan and South Korea, China began embracing its own idol culture around 2018, when homegrown song and dance competition shows started hitting airwaves. From around 100 contestants mostly aged 16 to 25, audiences of "youth producers" — as such shows' fans are sometimes called — vote for their favorites after each week's round of performances, with a small fraction of the highest vote-getters making it into the final group.
Over the years, only a handful of unconventional contestants have managed to break through the ranks. One of them is Wang Ju, a pioneering female contestant from "Produce 101" who became an unlikely gay icon in 2018 thanks to her natural charisma, glamorous air, and support from feminists and the LGBT community. Still, after the final votes are tallied, the winners of such talent shows — whether men or women — are invariably slim, young, and doll-like.
"These shows are always trying to redefine idols, but as viewers we're getting tired of it," said Huang Yujia, a 22-year-old who has been following foreign and domestic idol competitions for the past seven years. She told Sixth Tone "unconventional" idol contestants should offer fans unique qualities and insights, not just a different look or a catchy slogan.
Elsewhere online, some have complained that viewers tend to be more accepting of different body shapes when they're promoted by male contestants. On the set of "Sisters Who Make Waves," a reality show aimed at smashing age discrimination in China's entertainment industry, the contestants — whether in their 30s, 40s, or 50s — were all slim and attractive. However, on the all-male version of the show, the contestants seemed to have settled into middle age much more easily, if their bubbling confidence and ample paunches were any indication, according to media commentator Luo Beibei.
"After seeing the video clips on these shows, I don't think policies for preserving masculinity are what's needed," wrote one Weibo user. "Instead, we could use policies for how to be grease-free."
Additional reporting: Zhang Shiyu; editor: David Paulk.
(Header image: A promotional image for the Produce Pandas. From Weibo)