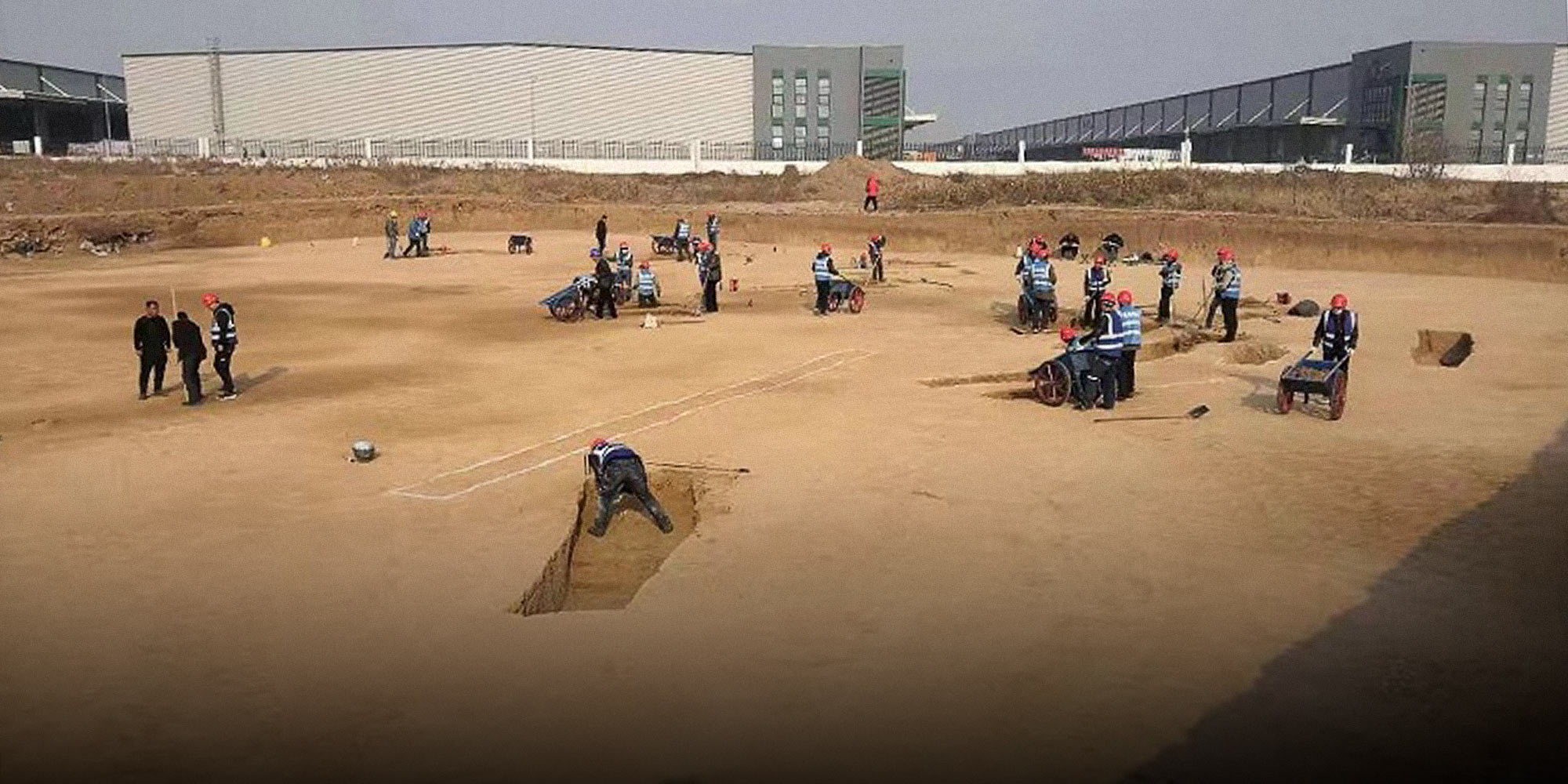 NEWS
3,500 Ancient Tombs Found Under Xi'an Airport Expansion Site
Experts say the recent discovery will help to better understand thousands of years of Chinese civilization.
An airport expansion project in China's northwestern Shaanxi province is likely to provide historical context about the country's past, after thousands of ancient artifacts were found in the area in recent weeks.
Archaeologists surveying the construction site at Xi'an Xianyang International Airport discovered more than 4,600 historical relics, including some 3,500 tombs, domestic media reported Wednesday, citing a statement from the Shaanxi Provincial Cultural Heritage Administration earlier this week. The report included no details on the expansion plan, said to be the province's largest-ever aviation project.
"The scale of the archaeological site is huge," said the statement, which did not specify the size but added that some 900 workers were involved in the excavation operations Feb. 4-17.
Shaanxi is well-known for its archeological sites, including the famed terra-cotta army. The provincial capital, Xi'an, has also served as the seat of government for 13 royal lineages in Chinese history, including the Qin (221 B.C.-207 B.C.), Han (206 B.C.-220 A.D.), and Tang (618 A.D.-908 A.D.) dynasties.
Li Ming, a researcher at the Shaanxi Academy of Archaeology, told Sixth Tone the area has been home to several important archaeological discoveries, and could have been a cemetery dating back to 2,000 years ago. The tombs, from the Warring States period as well as the Song, Yuan, Ming, and Qing dynasties, can greatly enrich our knowledge of ancient cultures, he said.
"The excavation area is quite big. … This kind of concentrated, large-scale excavation doesn't happen often," Li said. "There might be important archaeological discoveries and even some findings that may change the structure of our archaeological research."
In addition to this latest discovery, some 1,356 ancient tombs have been found around Xi'an since April during work on a new metro line, according to the city's cultural relics bureau. This month, local archeologists also unearthed about 140 ancient items, including ceramic figurines, bronzes, and porcelain.
In recent years, archeologists have made significant discoveries in Shaanxi that have provided important clues to civilizations dating back thousands of years. In just the past five years, more than 16,000 tombs and sites of historical significance have been discovered in the province, with over 40,000 cultural relics unearthed.
Editor: Bibek Bhandari.
(Header image: Workers at the excavation site in Xi'an, Shaanxi province, February 2021. From the website of the Shaanxi Academy of Archaeology)