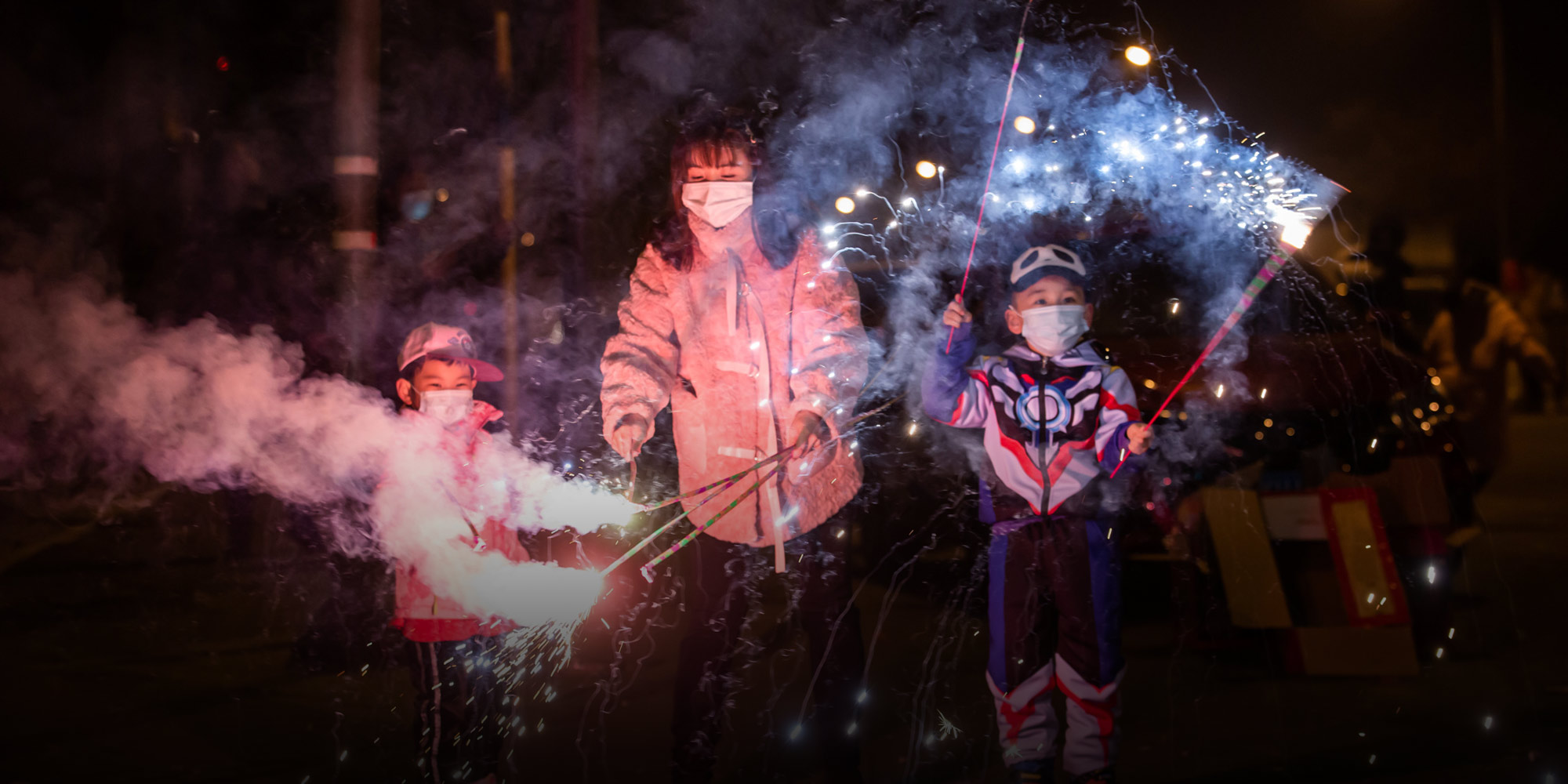 NEWS
China's Firework Bans Spark Craze for Dangerous Alternatives
China has seen red-hot demand for "cold fireworks" over the Lunar New Year holiday, but Chinese authorities say the products pose an unacceptable safety risk.
Chinese authorities have ordered stores to take a number of alternative firework products off the shelves over safety fears, with authorities warning many so-called "cold fireworks" in fact reach temperatures of hundreds of degrees Celsius.
Setting off firecrackers is a longstanding Lunar New Year tradition in China, but Chinese authorities have been tightening restrictions on gunpowder-based products in recent years to combat a worrying rise in fire incidents over the holiday.
The firework bans have sent demand for alternative products skyrocketing. Ahead of the Spring Festival, fairy sticks, electronic fireworks, and cold fireworks became popular, with many stores on e-commerce platform Taobao reportedly selling tens of thousands of such items per month.
Because the products are gunpowder-free, businesses often claim they're a safe alternative to traditional fireworks. They're also commonly marketed as being social media-friendly: One Taobao vendor claimed the products "make you look awesome during the New Year."
But China's Ministry of Emergency Management is now moving to stamp out the craze, issuing a notice Tuesday requiring stores to freeze all sales of cold fireworks and calling for a crackdown on any unauthorized production, transportation, and sales of the products.
The authorities have been particularly concerned by the rising popularity of products made using steel wool, an inflammable material that resembles a firework when burning. Often named "fire wire," the products can reach a temperature of 2,000 degrees Celsius when set alight and can easily cause fires or injuries, according to the notice.
In January, a video went viral on Chinese social media showing a man setting off a steel wool firework while standing on the roof of his car, burning dozens of holes in his vehicle and several others parked nearby.
In 2019, a couple in the southern Guangdong province was detained for 15 days by the police, after accidentally starting a mountain fire with a steel wool firework. 
Though no major accidents caused by cold fireworks have yet been reported this holiday, Chinese authorities have decided to take preventive measures and tighten regulation of the industry. Ultimately, alternative fireworks will be subject to the same restrictions and government supervision as regular gunpowder-based fireworks, according to the notice.
The measures, however, have been met with some grumbling from cold firework fans. A Shanghai resident surnamed Gao told Sixth Tone he felt regulation of fireworks had become "too strict."
The 35-year-old took his child to the Shanghai suburbs, where fireworks aren't banned, during the Spring Festival. He let the 7-year-old play with a fairy stick under his supervision, he added.
"Without fireworks, Chinese traditions will disappear," Gao said. "What the government needs to do is ensure the quality of fireworks, not ban their sale and use."
Editor: Dominic Morgan.
(Header image: A woman and children set off fireworks in rural Beijing, Feb. 11, 2021. The Beijing News/IC)