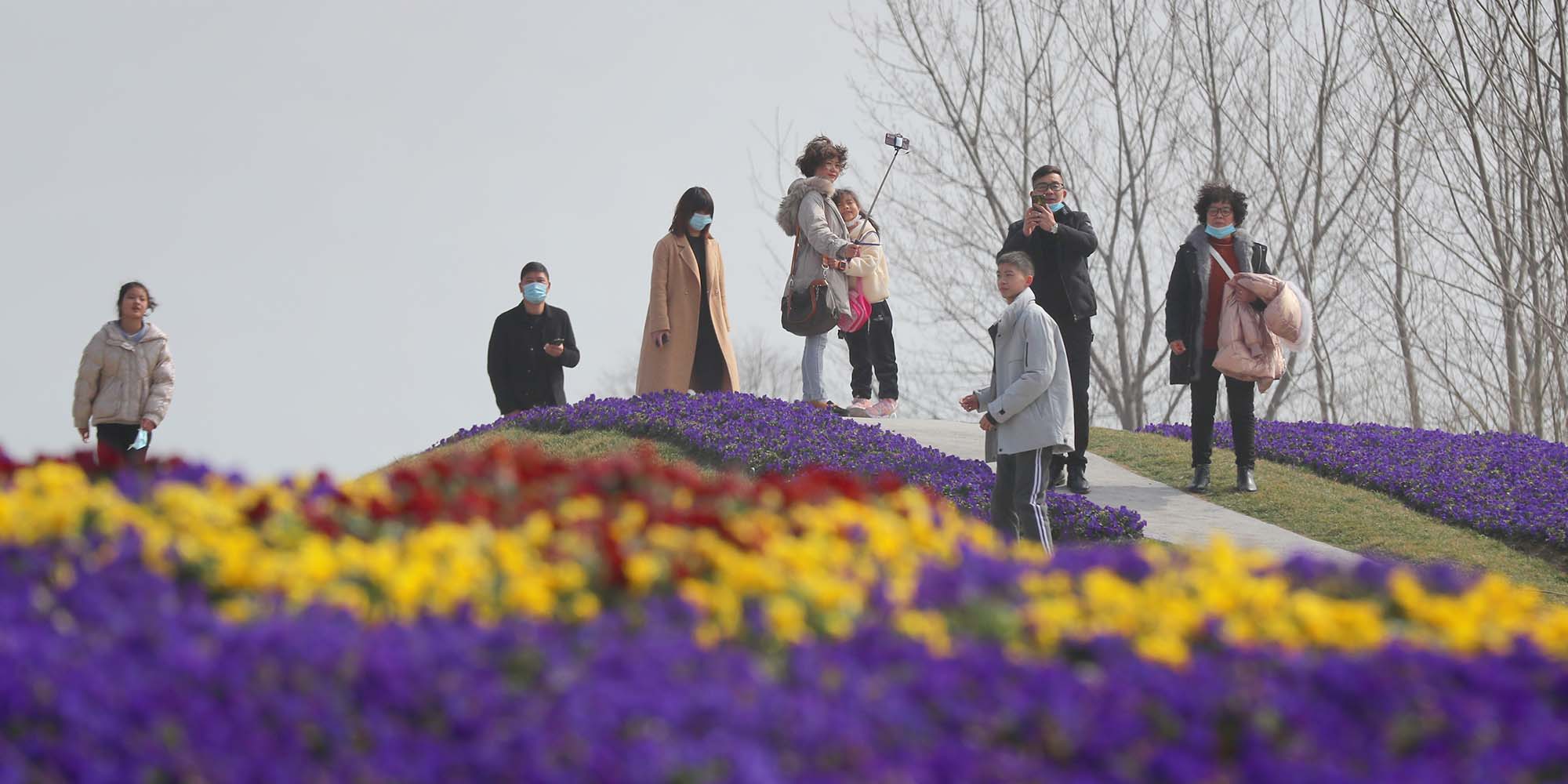 NEWS
Chinese Scour Megacities for Peace and Quiet as COVID-19 Curbs Travel
With China discouraging long-distance travel this Lunar New Year amid the pandemic, urban residents are flocking to local resorts in search of some downtime.
For Chen Xinyu, the Lunar New Year is normally a time for family vacations. Over the past five years, the 33-year-old has spent the weeklong holiday with her husband, daughter, and parents in tourist hotspots across Asia, from Thailand's tropical island of Phuket to China's picturesque Yunnan province.
But with concerns over COVID-19 still running high, the Shanghai native has decided to take her family to a less exotic destination this year: a bed and breakfast on Chongming Island, just two hours by car from her downtown home.
"It's risky to leave Shanghai for tourism," Chen tells Sixth Tone. "But there are many good B&Bs and hotels in the suburbs. I'm going to take this opportunity to enjoy them with my family."
With Chinese authorities urging people to avoid long-distance travel to prevent the spread of COVID-19 this Spring Festival, China's major cities haven't seen the normal exodus of residents heading on vacation or visiting their hometowns. But resorts in cities' rural outskirts are reporting spikes in bookings from locals looking to get away from it all for a few days.
The trend is being fueled by China's leading online travel firms, which have launched major campaigns promoting local tourism ahead of the holiday. Trip.com offered special discounts on a number of in-city destinations, including hotels and scenic areas. LY.com released 100 million yuan ($15 million) of "red envelopes" that users could use to book trips locally. Millennial-focused platform Mafengwo, meanwhile, invited hundreds of livestreamers to introduce nearby places users could visit over the Spring Festival.
Several travel firms have noted significant shifts away from long-distance tourism toward short local trips this holiday. In late January, Airbnb-like home-sharing platform Xiaozhu reported that over 75% of its trending search terms were related to local travel. The company also said that over 85% of B&B bookings in the southern city of Guangzhou had been made by local residents.
Wang Xiaoqin, owner of a B&B in Jinshanzui, a fishing village in Shanghai's suburban Jinshan District, tells Sixth Tone she'd received 10% more bookings than normal this holiday. "I've also noticed more younger customers coming this year," she says.
On Trip.com, Wang's B&B is fully booked until the last day of the Lunar New Year holiday. 
Shanghai resident Chen spent over 5,000 yuan to book her family's accommodation in Chongming. The family of five checked into the resort on Friday, the first day of the Year of the Ox, and will stay for two days, she says.
During her stay, the bank employee says she's been catching up on some reading, while her husband goes swimming and works out in the gym. Her parents have been taking care of Chen's 7-year-old daughter, accompanying her to the resort's "animal paradise." When the weather clears up, the family plans to explore the countryside on Chongming Island, Chen adds.
Chen admits she never thought she'd spend thousands of yuan to stay in a hotel in her own city, but she doesn't regret the experience.
"If it wasn't for the pandemic, I probably wouldn't have ever stayed here to explore Chongming Island," she says. "It's part of Shanghai, but so different from the district where I live. I feel like I've found a hidden treasure."
Additional reporting: Rellie Liu; editor: Dominic Morgan.
(Header image: Tourists take photos at a park in Nantong, Jiangsu province, Feb. 12, 2021. People Visual)