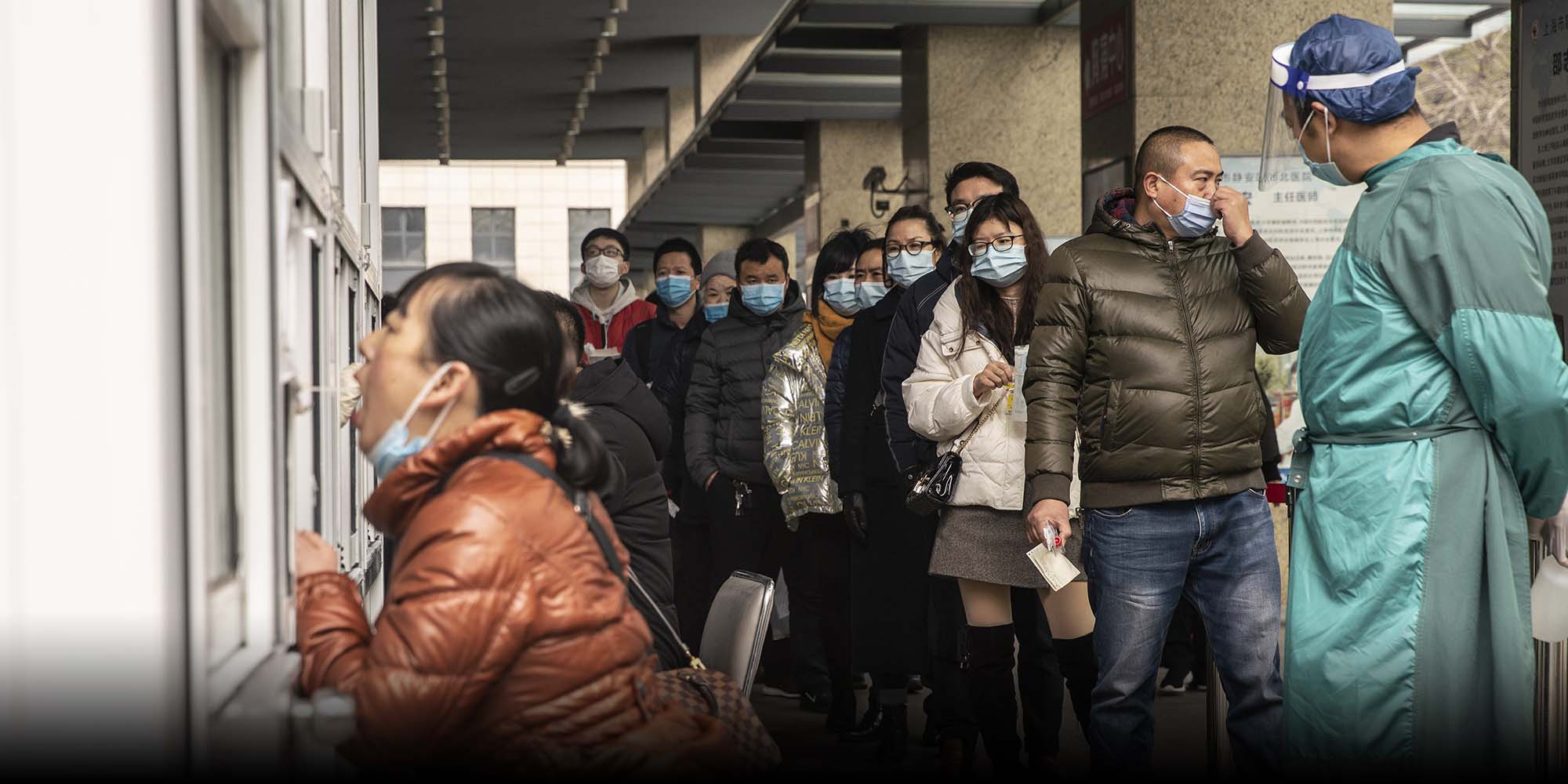 NEWS
China Reports No New Local COVID-19 Cases for First Time This Year
The 14 new coronavirus infections the country reported Sunday were all among people arriving from abroad.
The Chinese mainland on Sunday reported no new local cases of COVID-19 for the first time since mid-December.
The total number of confirmed COVID-19 cases Sunday was just 14 imported cases, which were detected in Shanghai and the southern Guangdong province, the National Health Commission said in a statement Monday. This is the first time since Dec.16 that the country has recorded no new local COVID-19 cases.
The encouraging figure comes as hundreds of millions of people are preparing to travel home for the annual Lunar New Year holiday, though passenger numbers have dropped significantly compared with pre-pandemic years.
In recent weeks, authorities have stepped up measures — including nucleic acid testing, medical observation, and quarantines — to prevent potential outbreaks during the 40-day peak travel season, which lasts until March 8.
Despite the strict virus-control measures, several parts of China, particularly the north, witnessed major coronavirus clusters in December and January. While some regions in Heilongjiang and Jilin provinces, as well as parts of Beijing and Shanghai, are still considered medium- or high-risk areas, Shijiazhuang, the capital of the northern Hebei province, has been given the all-clear after going into lockdown in early January due to a surge in infections.
As of Sunday, the running tally of confirmed COVID-19 cases on the Chinese mainland had reached 89,706, while 4,636 people in the country have died of the disease, according to official figures.
Editor: Bibek Bhandari.
(Header image: People wait to get COVID-19 tests outside a hospital in Shanghai, Jan. 28, 2021. Shen Qilai/Bloomberg via Getty Image/People Visual)