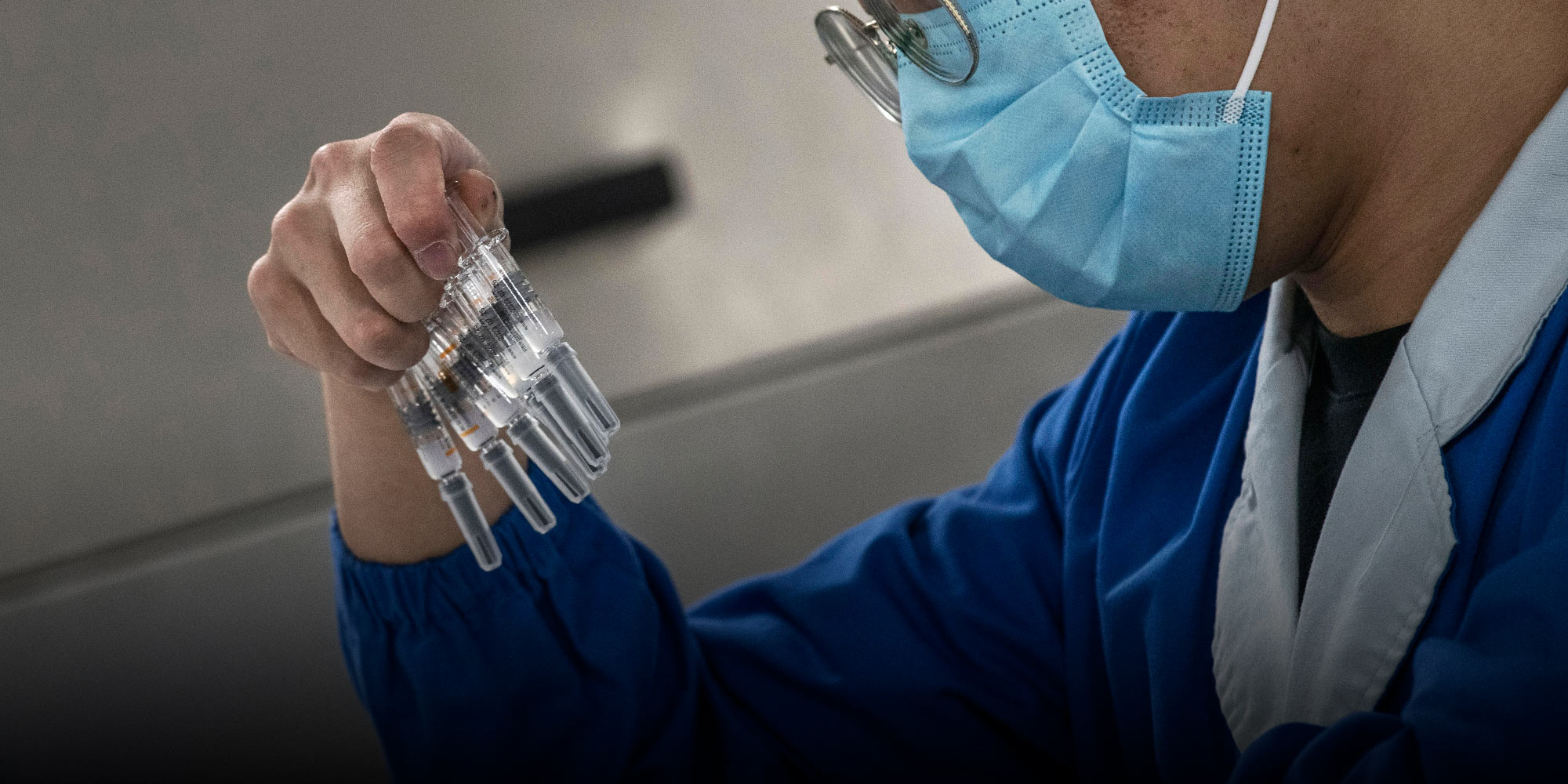 NEWS
Sinovac's COVID-19 Vaccine Second to Secure Approval in China
The authorization comes just over a month after the country granted conditional approval for a vaccine developed by state-owned firm Sinopharm.
China's top drug regulator on Saturday granted conditional approval to a domestically developed COVID-19 vaccine, more than a month after authorizing its first vaccine against the disease.
The manufacturer, Beijing-based Sinovac, said in a statement that the National Medical Products Administration approved the vaccine based on two months of data from clinical trials overseas. The product, dubbed CoronaVac, has been undergoing large-scale human trials in countries such as Brazil, Turkey, Chile, and Indonesia since last summer.
"We haven't received the final data, so (the vaccine's) effectiveness and safety profile need to be further confirmed," the company said.
Vaccine manufacturers can apply for final approval from the Chinese government after submitting complete data from their trials.
Last month, health authorities in Brazil announced that CoronaVac was 50.38% effective in preventing COVID-19 in general and 100% effective in preventing severe and moderate cases in the country's trial, which involved more than 12,000 people. The announcement came weeks after Turkey had said the vaccine appeared to be over 91% effective based on a small sample of participants from a large-scale trial.
China's drug regulator approved the country's first coronavirus vaccine for commercial use last December. According to the vaccine's developer, state-owned Sinopharm, preliminary results from human trials have shown that it is 79.34% effective in preventing COVID-19.
Neither Sinopharm nor Sinovac has released detailed data from its trials.
The companies' vaccines were greenlighted for emergency use in July. Since December, cities across China have launched large-scale inoculation programs, targeting workers at greater risk of infection, such as health care personnel, taxi drivers, and cold-chain logistics staff.
As of Wednesday, China had administered 31 million doses of its COVID-19 vaccines, Mi Feng, a spokesperson with the National Health Commission, said during a press conference Thursday.
Editor: Bibek Bhandari.
(Header image: A worker checks samples of Sinovac's COVID-19 vaccine on a production line in Beijing, Sept. 24, 2020. People Visual)