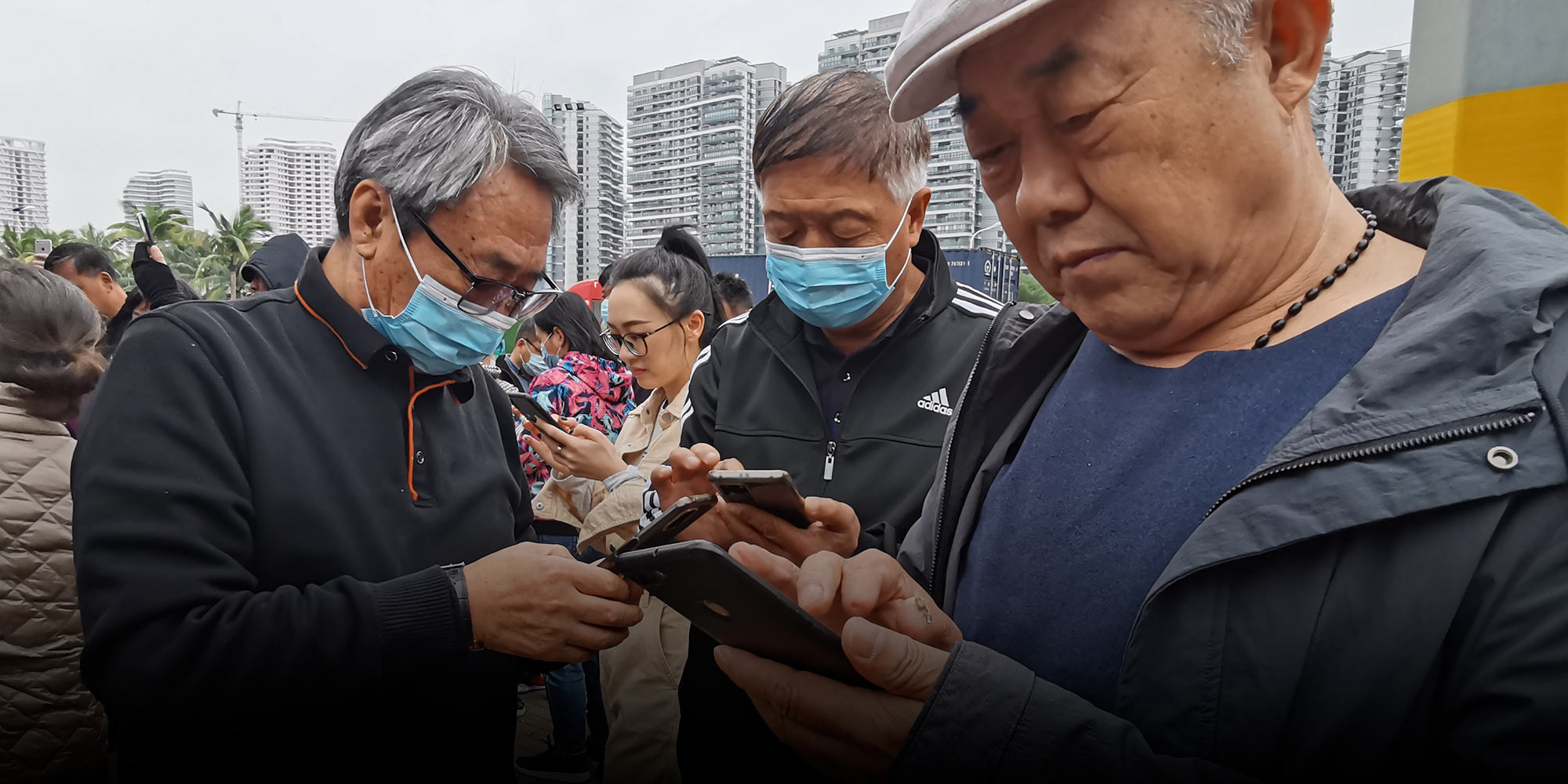 NEWS
With China's Stores Going Digital, Some Call for Keeping It Personal
The country's commerce ministry says mobile payment technology alienates seniors. Consumers say it's also a privacy risk.
China's Ministry of Commerce has vowed to protect "face-to-face consumption" so the elderly aren't left behind as businesses rush to embrace mobile payment technology. However, some online are arguing the true danger of QR codes isn't age discrimination, but privacy risks.
In an announcement Thursday, the ministry said malls, restaurants, retail stores, and other businesses should continue to support cash and credit card payments by offering in-person services as a convenience to the elderly.
While the younger generation has embraced the convenience of mobile payments using apps like Alipay and WeChat, the elderly have been slower to adapt to such trends. In November, a video of an elderly woman trying to pay for her medical insurance with cash went viral online, prompting those who watched the helpless woman to criticize businesses neglecting seniors' needs.
Following the incident, the State Council, China's Cabinet, published a notice about its commitment to bridging the "digital divide" between young and old.
But while many people seemed to appreciate the intention behind this response, some said they were more concerned about personal privacy, now that more and more restaurants are getting on board with China's "smart restaurant" campaign, backed by tech giant Alibaba.
Since 2017, such restaurants have been offering a swifter ordering mechanism, usually by having customers scan a QR code on the corner of their table. This brings up a digital menu on the customer's phone, from which they're asked to consent to sharing their phone number and sometimes their WeChat profile information.
According to Tenpay, the mobile payment service behind WeChat Pay, in 2018 some 800 million users were generating over 600 million transactions on the platform each day. In 2019, both WeChat and Alipay, China's two dominant mobile payment services, upped the ante by introducing facial-recognition payment, which at the time also left people concerned about the safety of their biometric information.
"For personal data collected through mobile payments, I suggest adding detailed legislation to China's personal information protection law," Ding Jinkun, a lawyer at DeBund Law Offices in Shanghai, told Sixth Tone. "The law should require that businesses or third parties collecting such data only use it on a one-time basis. In the event of leaks, they should be held accountable."
Editor: David Paulk.
(Header image: Elder people check their phones after scanning a QR code at the entrance of a fair in Haikou, Hainan province, Dec. 19, 2020. People Visual)