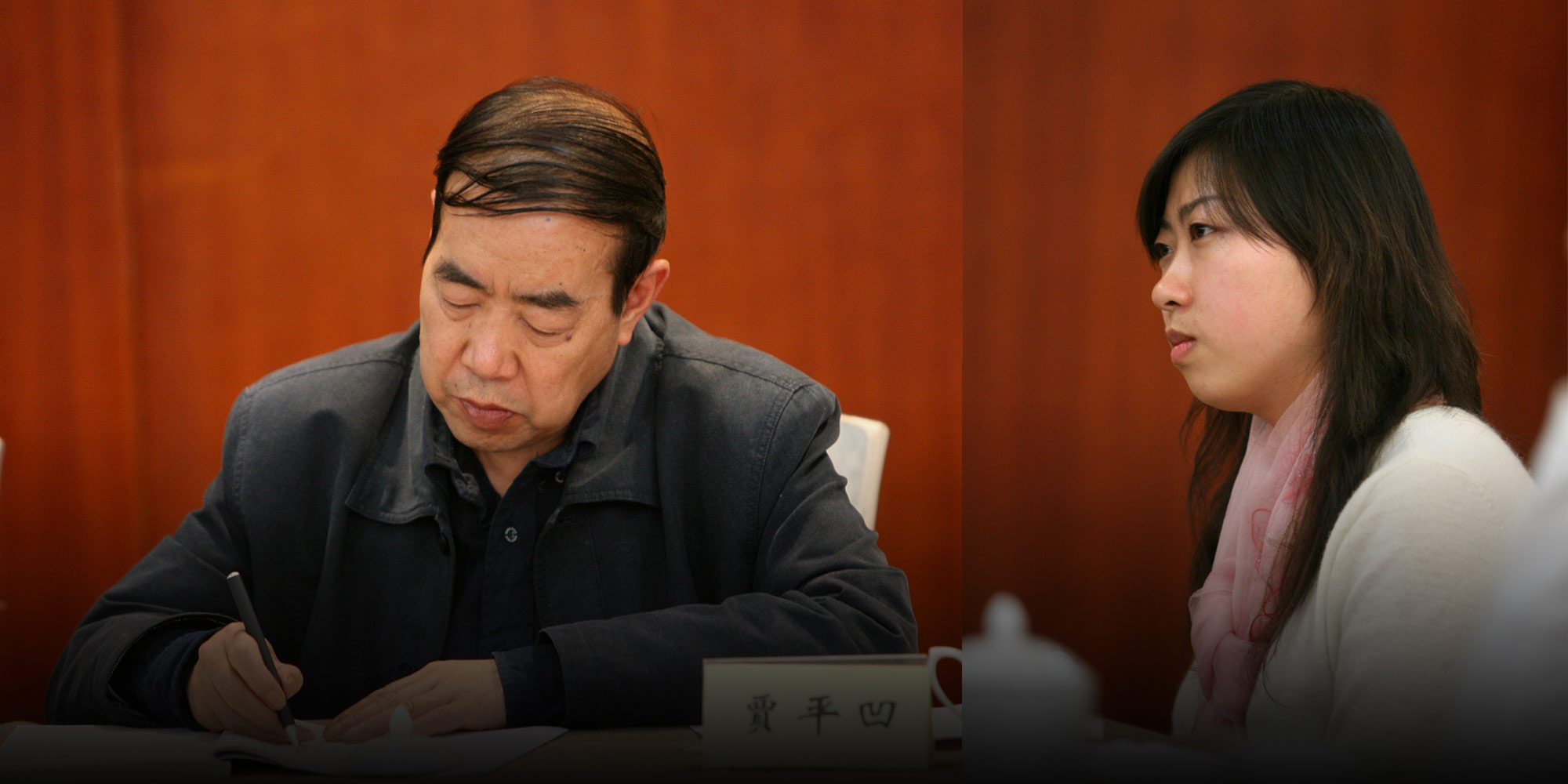 NEWS
A Critic, a Poet, and Divisive Interpretations of Craft
Jia Qianqian's visceral themes sparked wide discussion on Chinese social media after a viral review.
An award-winning Chinese poet has become the subject of heated online debate after a literary magazine's critique of her works went viral.
Jia Qianqian's poetry came under scrutiny after the WeChat account of bimonthly magazine Literature Talks published a scathing review last week, saying her writing "depraved Chinese literary society." The article accused other writers and poets of disingenuously singing Jia's praises instead of giving honest appraisals of her work.
"The most characteristic element of this type of plain and waterlogged poetry lies in the fact that tedium is used as entertainment; rubbish is divided into enjambed lines — as if it were produced out of a feverish clicking of the enter key," wrote Tang Xiaolin, the magazine's critic.
Born in 1979, Jia is a distinguished poet whose work has won several national awards. Currently an associate professor of literature at Northwest University in Shaanxi province, where she is also enrolled as a doctoral student, Jia has been published in prominent magazines and was invited to the famously exclusive Youth Poetry Forum in 2019.
Yet despite such wide recognition, she has been a polarizing figure, with many attributing her success to her father, the internationally acclaimed writer Jia Pingwa. Others, meanwhile, have slammed her signature clipped sentence structure, which Tang likened to repeatedly mashing one key on a keyboard.
Some of Jia Qianqian's accolades over the years have raised eyebrows, especially when she was crowned Shaanxi's top youth poet in 2017, while her father was one of the event's judges. Her father is also the current chairman of the Shaanxi Province Writers Association.
After the Literature Talks article went viral, many on microblogging platform Weibo chimed in with their takes on Jia Qianqian's poems. In particular, the keyboard critics upbraided her for her literary interest in excrement, bodily fluids, and sex.
"Qing Qing yelled / Little Sister is shitting on my bed / yet when we ran there / Lang Lang, poised, already had / a piece of shit in hand / having descended from the bed / appearing like a returned king," Jia Qianqian writes in her poem "Lang Lang."
"A man and a woman walk toward me / hand in hand / the woman leans her head sweetly on / the shoulder of the man / but under the dress / the thing flowing from between her two legs / and the smell of the man's underpants / are completely intertwined," she wrote in another poem, "Diary Monologue."
Some of Jia Qianqian's critics have compared her works to those of Yu Xiuhua, the disabled poet who for years has been both roasted and praised for the explicit candor of her love poems.
"(Jia Qianqian) has Yu Xiuhua's profanity, but not Yu Xiuhua's talent," said one Weibo user, adding that they felt Jia Qianqian's poems lack the power to leave readers immersed in their reveries.
However, Jia Qianqian's supporters — mostly renowned writers from literary circles — have argued that her works deserve much more than a cursory reading.
"Jia's words are full of spirit and personality; she has the natural gifts of a poet and the ability to transform literature into a more sensuous and visible form," the literary critic Lu Hui told Sixth Tone's sister publication The Paper. Lu urged readers to go through the entirety of Jia Qianqian's works before judging her talent.
Peng Min, a winner of the Chinese Poetry Congress competition and deputy director of poetry periodical Shikan, also defended Jia Qianqian. Referring to some of the less-prominent poems by acclaimed writer Lu Xun, who was considered for the Nobel Prize for Literature in 1927, Peng argued that even some of the best writers produce "dull pieces" from time to time, and calling them out for their mediocre efforts alone doesn't do them justice.
The popular poet and literature professor Hu Shaoqing has voiced his support for Jia Qianqian, too, giving several examples of her "better poems" as evidence of her talent.
"Tang Xiaolin did not do a complete review of Jia Qianqian's poems, and quotes out-of-context accusations for the sake of proving his own predetermined arguments. … This behavior constitutes the loss of the most basic ethics of critique," Hu wrote.
For his part, Tang doesn't appear flustered from having stirred the proverbial pot.
"Let literature do the talking for literature, and let readers form their own judgments. … I'm over 60; I don't get excited just because an article has a high number of views," he told The Paper.
Between the two extreme views on Jia Qianqian's poems — that they either insult or embody China's modern literati — are some voices saying that, while the anger the poet has attracted is superficially targeting her ability as a writer, the true crux of the onslaught is her identity as the daughter of a renowned author.
"Jia's words are not so incredibly vulgar, but also not exceedingly supreme. There are many (people who write like her) in the literary world. What concerns me, however, is that if she was just an ordinary writer, would she still have garnered so much praise?" read one upvoted comment under Peng's article.
Editor: Bibek Bhandari.
(Header image: Jia Pingwa and his daughter Jia Qianqian during a lecture in Xi'an, Shaanxi province, 2007. Shang Hongtao/People Visual)