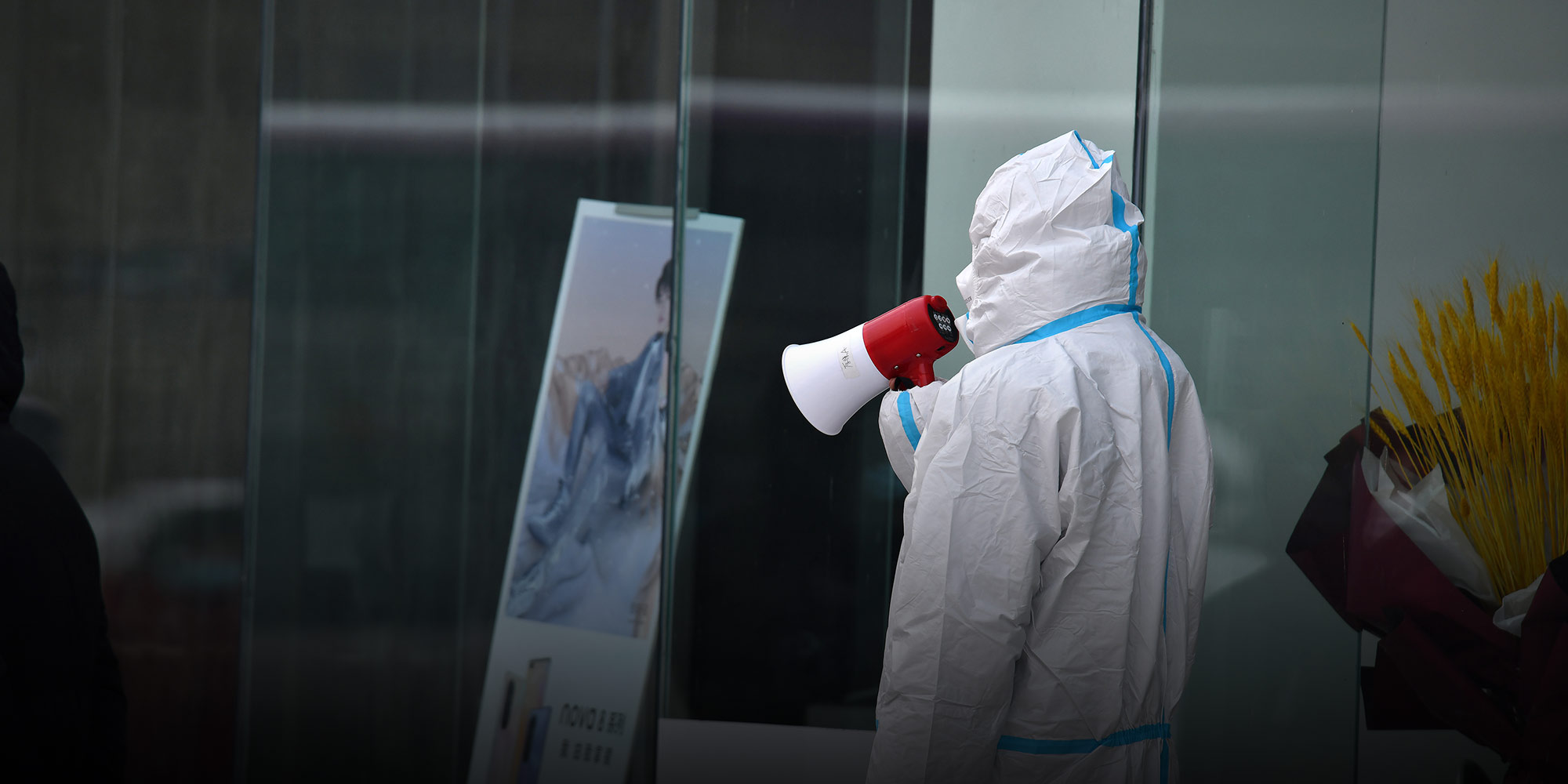 NEWS
Criminal Probe of Man Who Spread COVID to 82 Sparks Legal Debate
Experts say it will be difficult to prove that the traveling salesman knowingly flouted Tonghua's disease control measures.
A police probe of an alleged COVID-19 superspreader and prosecutors' involvement in it is stirring controversy among legal scholars who question whether there's sufficient evidence that a crime was committed.
Police in Tonghua, Jilin province, one of the hardest-hit areas in the latest outbreak, opened an investigation into whether a salesman identified as "patient zero" violated disease prevention rules.
The salesman, surnamed Lin, was hired by a local retailer to promote health products to the elderly. Lin traveled frequently between Heilongjiang and Jilin, and held health seminars for 145 people. He was identified as an asymptomatic COVID-19 case on Jan. 9 and directly linked to 82 infections.
Local police launched an investigation, and on Thursday Tonghua's public prosecutor said it had intervened to guide the probe. At issue is whether the salesman violated China's Law on the Prevention and Control of Infectious Diseases, the prosecutorial agency said Thursday. Under Chinese law, spreading a Class A contagious disease can be punished with a maximum prison sentence of seven years.
But legal experts have challenged the probe. A crime is committed only if the suspect knows he has an infectious disease, refuses to follow directions, and deliberately violates outbreak control measures, said Liu Xianquan, dean of the law school at East China University of Political Science and Law in Shanghai. Based on information disclosed by local health authorities, Lin didn't know he was infected with COVID-19, nor did he refuse to follow disease control measures, Liu said.
"We can't simply emotionalize justice just because he is patient zero," Liu said.
Cai Zhenghua of Yingke Law Firm in Shanghai said the owner of the retailer — who later tested positive as an asymptomatic case himself — also did not take any actions that would constitute the crime of obstructing disease prevention work.
Not all public events are suitable for judicial intervention, Cai said. As a last line of defense, criminal justice must remain modest, and the procuratorate's intervention into police investigations should focus on supervision rather than guiding the investigation for the purpose of prosecution, he said.
Staff at the Tonghua procuratorate declined to comment, citing confidentiality for ongoing cases.
The investigation in Tonghua follows the recent announcement of punishment for a returnee from the U.S. who failed to disclose her COVID-19 symptoms, triggering dozens of infections. Longtime Massachusetts resident Li Jie flew with her family to Beijing in March as the COVID-19 epidemic began in the United States. She was diagnosed with the disease on arrival, and was later found to have concealed her symptoms to secure passage back to China.
Li was given a suspended jail sentence for violating disease control measures, causing "a serious risk that the novel coronavirus would spread," according to the verdict.
This is an original article written by Feng Huamei and Denise Jia of Caixin Global, and has been republished with permission. The article can be found on Caixin's website here.
(Header image: A disease control worker on duty in Tonghua, Jilin province, Jan. 20, 2021. People Visual)