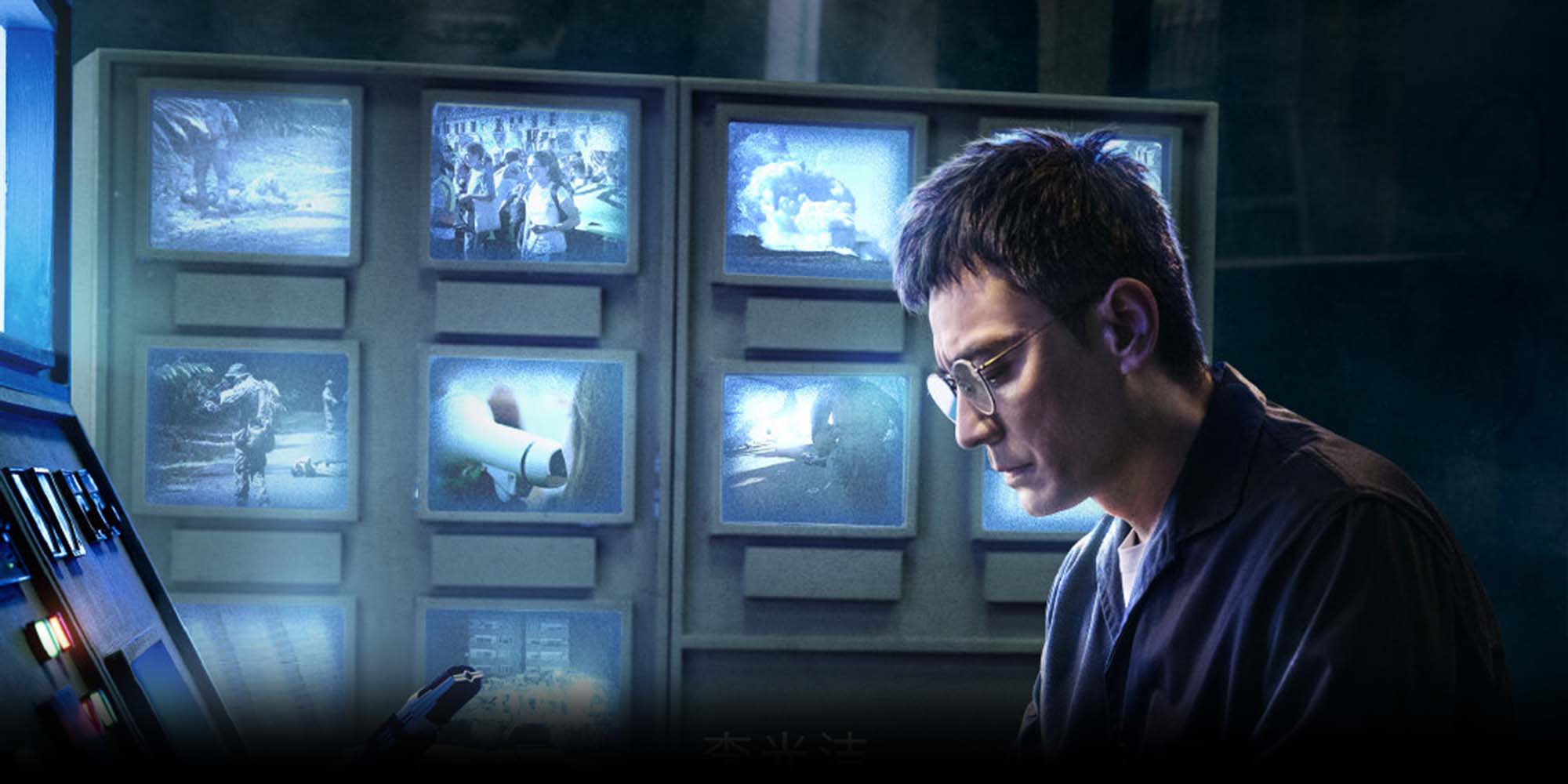 NEWS
Next in Innovation for Q&A Site Zhihu: Sci-Fi Television
The popular knowledge-sharing platform has announced its first original series, giving hope to China's long-suffering sci-fi fans.
Imagine if Quora decided to take on Netflix.
That's effectively what has happened in China, where Zhihu, the country's biggest knowledge-sharing community, has announced it is developing its first television series.
During a live broadcast of its 10th anniversary gala event Friday, the Q&A site on steroids aired a cryptic 60-second teaser video for "Hanmei Project 2021," a cerebral sci-fi thriller and the platform's first foray into television and film. While details about "Hanmei Project 2021" remain scant, it will reportedly be based on "Sad People," a 2015 novel by sci-fi writer He Xi.
Following Friday's teaser, a full 3-minute trailer was released Sunday, along with official announcements of the upcoming project on Chinese social media.
In the clips, actor Li Guangjie, known for his role as a tough soldier in the 2019 sci-fi blockbuster "The Wandering Earth," plays a scientist at a top-secret laboratory carrying out thousands of vague "observation" experiments. At some point, he appears to have traveled back in time as part of one such experiment.
"You may have been forgotten by your generation, but I will prove your value," Li narrates as the camera shows a first-person view from the bottom of a grave.
Both Zhihu and the film's production company told Sixth Tone they're currently not accepting interviews, as the show is still in the very early stages of production. But Zhihu told Sixth Tone that "Hanmei Project 2021" is one of two original series now in the works. In a thread on Zhihu, Li the actor revealed that he had only joined the production in late December.
Zhihu's new venture is the latest step in the platform's long evolution. After its launch in 2011, Zhihu became a massively influential Q&A site where users could find no-nonsense answers from some of China's brightest minds — lawyers, astronauts, international businesspeople, and more — to questions falling within their areas of expertise. A key function is that users can send out "invites" to the experts they want to hear from.
Over time, the site developed its own online subculture and community, similar to Reddit's forums. Witty answers to wacky questions — such as "What would happen if you ate a spoonful of the sun?" — have received hundreds of thousands of likes. Zhihu has even cultivated its own crop of celebrity question-answerers, some of whom are paid to produce content for the platform.
Perhaps surprisingly, stories shared on the site, both real and fictional, have been made into films, and even some questions have inspired major artistic works. A thread asking "If you were to write a plot for the 'Assassin's Creed' (game and film) franchise, where would you set it?" inspired author Ma Boyong to write his hit suspense novel "The Longest Day in Chang'an," which later became a popular television series. Amid all of this, the app's sci-fi section has become popular in its own right.
In recent years, Zhihu has expanded its provided content to include lecture series, livestreamed talks, web novels, audiobooks, and product reviews. Opening the app's "livestream" tab, Sixth Tone found lectures on topics as disparate as passing China's civil service exam and writing annual reports to treating erectile dysfunction.
The announcement of "Hanmei Project 2021" has rekindled excitement about the rise of Chinese sci-fi — a familiar feeling to fans who reveled in the global fervor over Liu Cixin's mind-bending novel "The Three Body Problem" beginning around 2018. Since "Three-Body," films like "The Wandering Earth" have underscored demand for the genre domestically, while sci-fi video games about building intergalactic logistics networks and slaying robot armies have also cultivated fans at home and abroad.
Contributions: Chen Qi'an; editor: David Paulk.
(Header image: A promotional poster for "Hanmei Project 2021." From Douban)