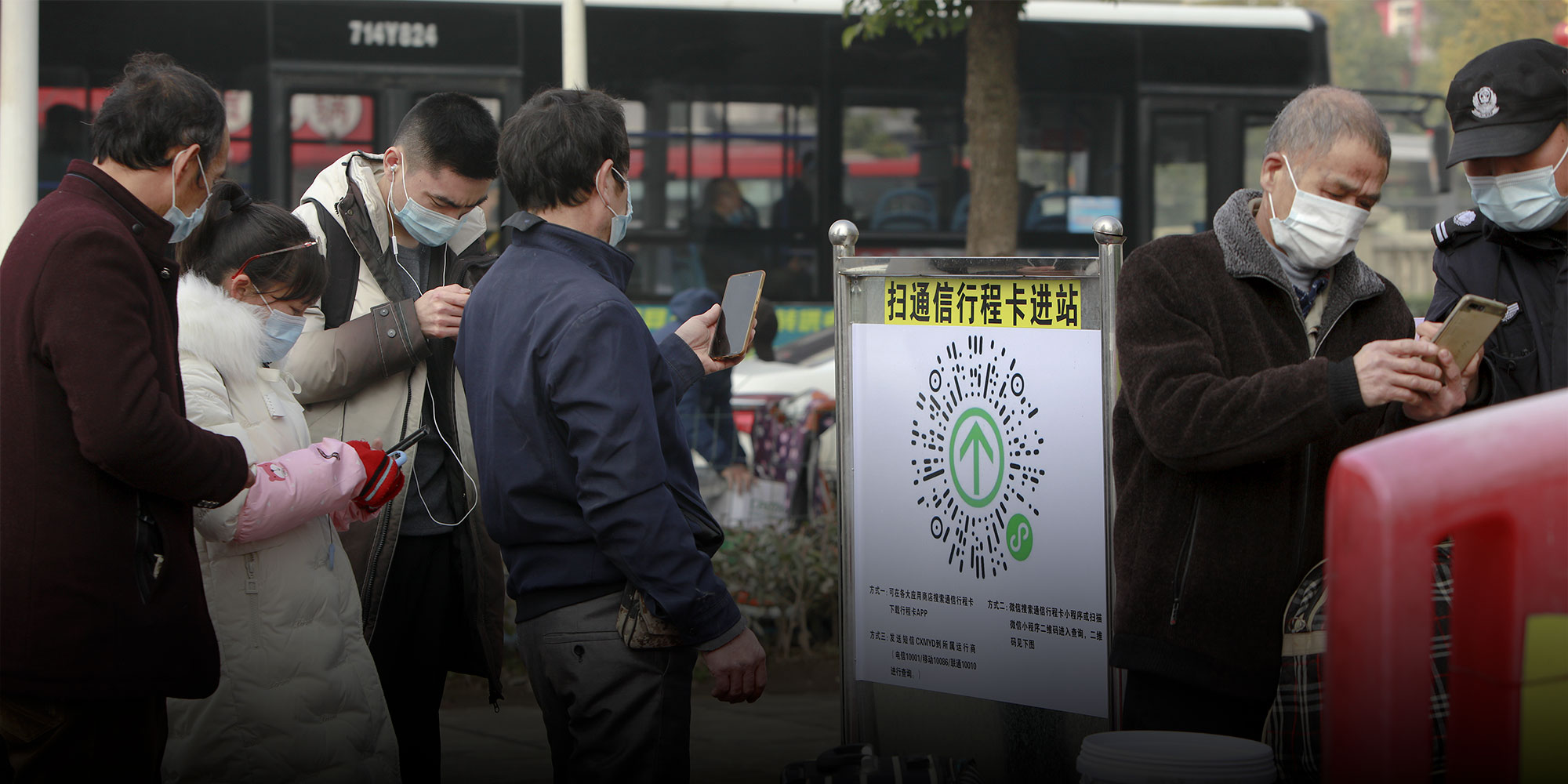 NEWS
China's Holiday Travel Begins, Without the Usual Crowds
Presales of railway tickets over the Lunar New Year travel period have dropped by 60% from previous years.
In a normal year, hundreds of millions of people in China make trips back to their hometowns for large family gatherings over the Lunar New Year.
But Thursday — the beginning of this year's chunyun, or Spring Festival travel period — marked a pivotal shift, after cities across China introduced stringent rules to prevent potential COVID-19 outbreaks, discouraging mass migration over the 40-day holiday rush through March 8.National railway authorities said that around 4 million train trips would be made Thursday, a year-on-year decline of 66%.
In Shanghai, a normally bustling travel hub, railway stations and airports saw far fewer travelers than usual.
"Our parents' employers have required them to stay in Shanghai for the festival," a woman at the city's Hongqiao Railway Station, surnamed Xiang, told Sixth Tone's sister publication The Paper. "But our grandpa is alone in our hometown, so my brother and I are going home to keep him company."
Xiang's parents are among the many who have either chosen to stay put over the holidays or had the decision made for them. To dissuade would-be travelers, the central government, as well as its provincial and local counterparts, have introduced new outbreak control measures including mandatory pre-departure coronavirus testing and 14-day health observation periods plus additional tests after arrival.
Authorities estimate that the measures will result in a 40% drop in domestic trips compared with 2019 — though this will still amount to an estimated 1.7 billion trips, a slight uptick from 2020.
This year's travel slump has mostly affected China's rail operators, with presales of train tickets dropping by a whopping 60%. Authorities estimate that 296 million passenger rail trips will be made during this year's holiday period, more than the 210 million made in 2020.
Airlines aren't faring well, either. The average price for a flight ticket, normally sky-high over the Lunar New Year, dropped to 651.36 yuan ($100) earlier this week, as carriers have slashed their prices to compete for dwindling demand.
Both airlines and rail operators have offered flexible policies allowing customers to change their travel dates or even cancel their trips at no additional charge.
Meanwhile, authorities are continuing to roll out new travel rules and restrictions that are expected to further dampen people's holiday travel plans.
On Wednesday, authorities in Beijing said all inbound passengers over the 40-day holiday travel period will need a negative coronavirus test, and anyone from a medium- or high-risk area will be barred from entry. New arrivals will also be required to submit to 14 days' health monitoring, as well as two additional nucleic acid tests during that time.
Some cities in Jiangsu province, Shanghai's neighbor to the north, have announced their own additional rules. For example, Nantong requires everyone from outside the province entering the city — everywhere, not just the suburban areas — to undergo 14 days' home quarantine and two nucleic acid tests before moving about freely.
The 14-day home quarantine policy isn't nationally mandated, however. Amid some confusion about the rules, China's top health authority on Wednesday clarified that travelers with negative COVID-19 tests would not need to quarantine but were advised to monitor their health, avoid mass gatherings, and comply with any other requirements set by local authorities.
Additional reporting: Chen Qi'an; editor: Bibek Bhandari.
(Header image: Passengers scan a code to check their health status at a long-distance bus station in Wuhan, Hubei province, Jan. 28, 2021. Wang Fang/People Visual)