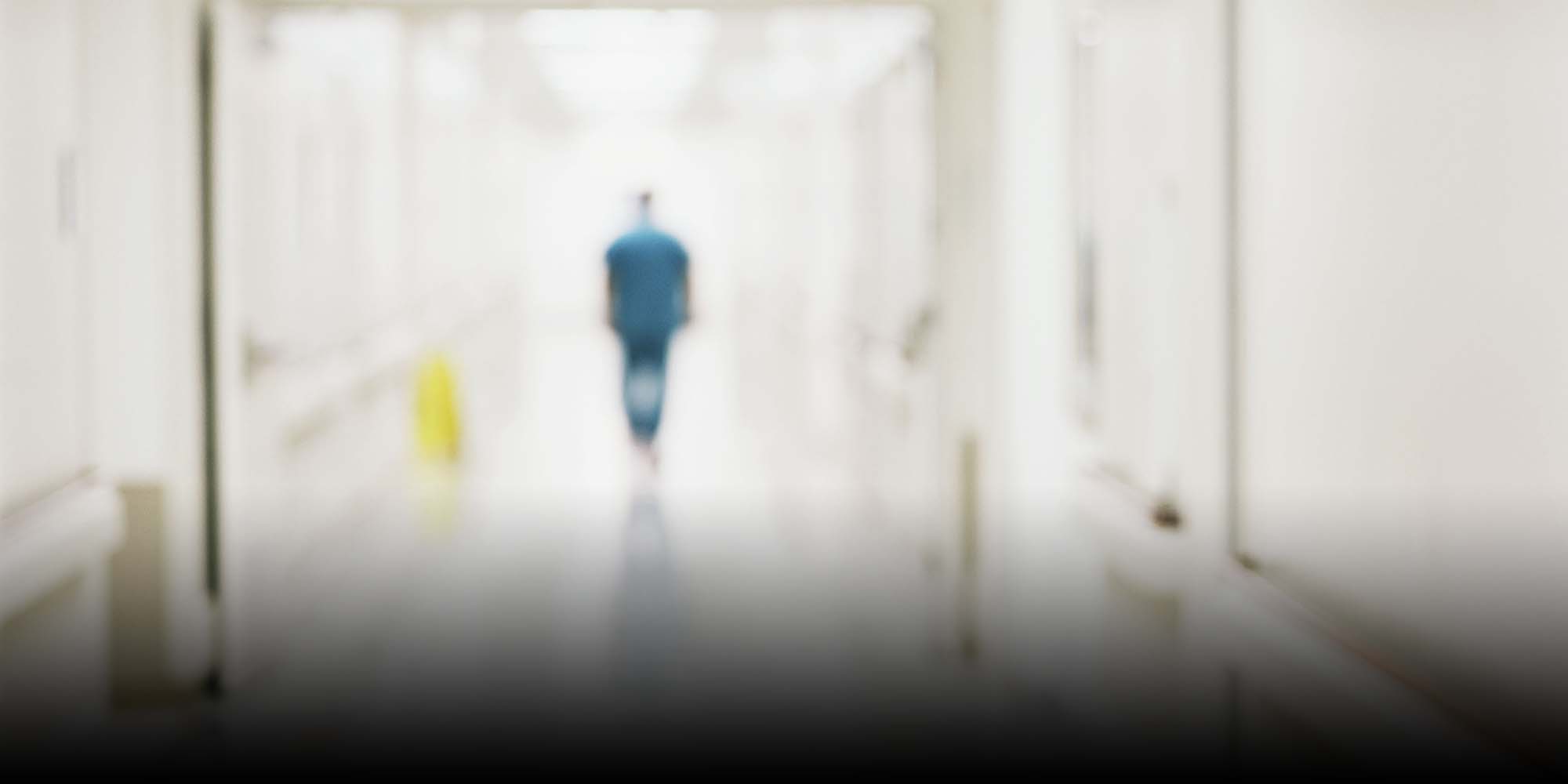 NEWS
Attacks Against Doctors Raise Familiar Alarm
Days after a patient's homemade bomb injured several people at a Hangzhou hospital, another disgruntled patient attacked and killed a doctor in Jiangxi.
A doctor in eastern China's Jiangxi province was pronounced dead Wednesday after being attacked by a patient. Along with another attack days earlier, the killing has again highlighted the persistent problem of violence against China's medical personnel.
In a statement released via its official account on social app WeChat, the Jishui County People's Hospital said its employee, Hu Shuyun, had suffered critical injuries, and efforts to save him had been unsuccessful.
Hu was stabbed while on rounds Tuesday morning. After receiving on-site emergency care, the 38-year-old cardiologist was transferred to the provincial capital of Nanchang for further treatment.
A 43-year-old suspect surnamed Zeng was taken into police custody soon after the attack, according to the Jishui County public security bureau.
Police shared no further information about the suspect, but a doctor from the hospital told The Paper, Sixth Tone's sister publication, that Zeng was Hu's former patient. "He left the hospital without permission and didn't cooperate with the prescribed treatment plan," said the source, who was not identified by name. "Then, when his condition relapsed, he blamed the doctor."
The incident quickly caught the attention of central authorities, with the National Health Commission issuing a statement Wednesday evening condemning the attack and expressing its "deep condolences" to Hu's family.
According to the colleague, Hu was a responsible doctor who treated his patients with kindness. "He was very hardworking and already one of the backbones of the cardiology department despite his young age," the doctor said. "I never saw him lose his temper. I can't imagine such a tragedy befalling him."
The attack came only days after three medical workers at a hospital in Hangzhou, a large city in the eastern Zhejiang province, were injured in an explosion by a disgruntled patient's homemade bomb. They are expected to recover.
Despite recent efforts to raise awareness and implement protections, patients committing heinous acts of violence against doctors they believe wronged them is still disturbingly common in China, so much so that there now exists a special term for such actions: yinao. When cases like this surface every few months, they serve as reminders that the country's medical workers remain at risk.
"In the past year, Beijing has taken measures to give medical personnel safer workplaces, but it's a shame such rules haven't been introduced nationwide," Li Huijuan, a lawyer based in the capital who has represented the families of several murdered doctors in court, told Sixth Tone.
She's referring to Beijing's hospital safety management regulation, which went into effect in July. It strongly encouraged hospitals to set up security checkpoints at their entrances, with patients who refuse to comply risking being turned away. By Jan. 21, over 180,000 prohibited items — including knives, scissors, and hammers — had been confiscated at such checkpoints at 22 Beijing hospitals.
But Zhao Lizhong, a doctor at Beijing Aerospace General Hospital and a former yinao victim himself, told Sixth Tone that citywide regulations aren't always adequately enforced.
"There are police officers on duty but no security checkpoint at our hospital," he said. "I'm not sure which department is supposed to be supervising this."
Editor: David Paulk.
(Header image: People Visual)