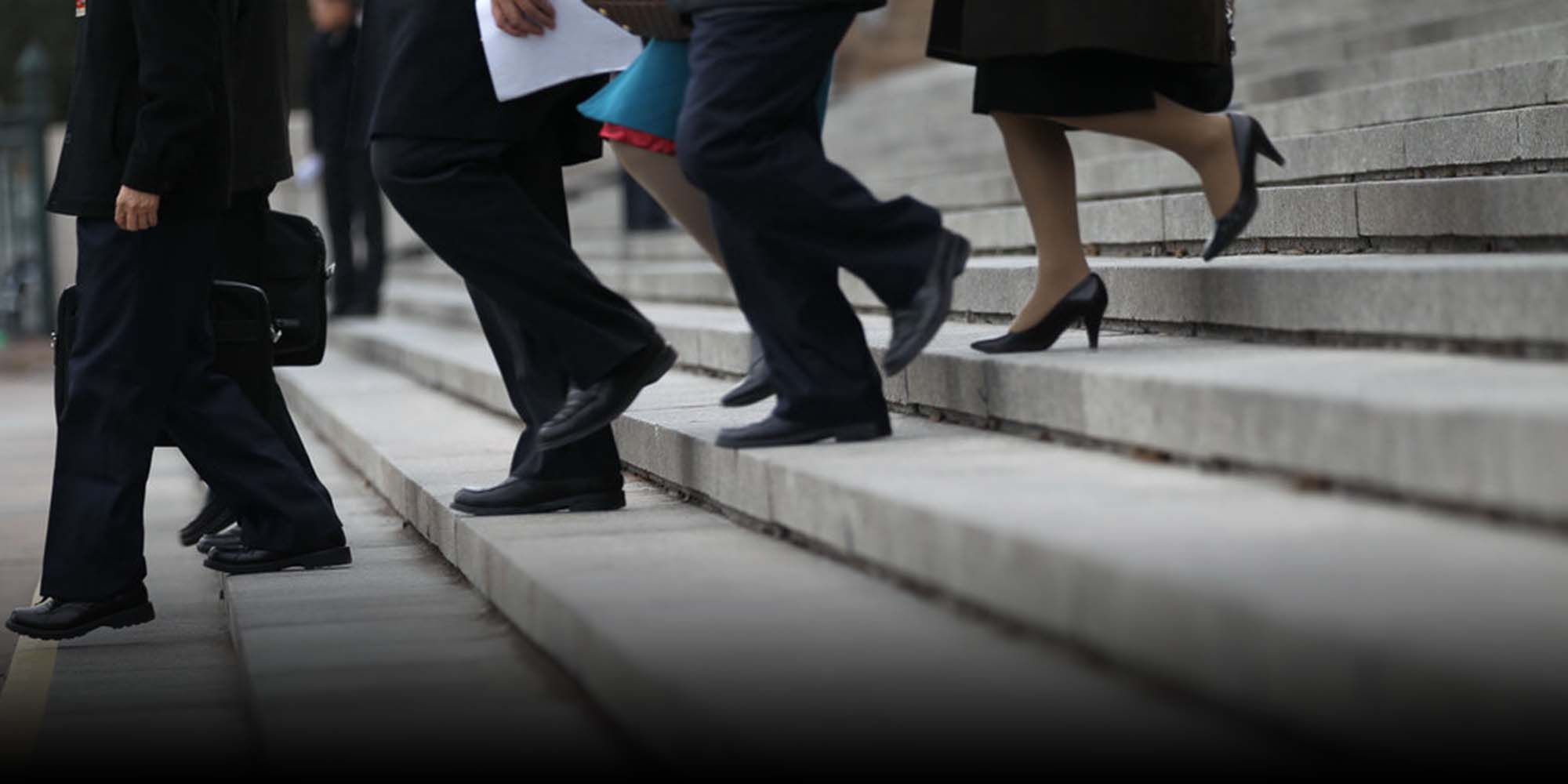 NEWS
Labor, Surrogacy, Disability on the Table at Shanghai's 'Two Sessions'
From curbing overwork to enforcing the national surrogacy ban and introducing digital currency, local leaders float ideas for improving the city.
Political leaders and advisors from Shanghai have tabled several proposals during the annual meetings of the municipality's top legislative and political advisory bodies, which concluded Wednesday.
Delegates of the Shanghai People's Congress and members of the Shanghai Committee of the Chinese People's Political Consultative Conference (CPPCC) put forward the proposals during the city's "two sessions," or lianghui. They were focused on improving the city's economic and social development.
The proposals are now being passed on to relevant government departments for further consideration. Here's our run-down of some of the suggestions put forward at the meetings:
Labor rights
Lu Jingbo, a CPPCC member and lawyer with Shanghai-based River Delta Law Firm, on Saturday submitted several labor rights-related proposals. He suggested the current Labor Law should give a clearer definition of working hours, as the current legislation puts limited constraints on "996" working culture, a term referring to working from 9 a.m. to 9 p.m., six days a week. He said companies making their employees work overtime should be given hefty fines and more strictly supervised.
Lu also proposed setting up a legislative system for better defining death from overwork, which would help determine liability and compensation.
Earlier this month, the sudden death of a young employee for Chinese e-commerce platform Pinduoduo shed light on overtime culture — which had once led to developers protesting on code-sharing platform GitHub — pervasive at some domestic startups and tech companies.
Cracking down on surrogacy
Eight CPPCC members have jointly called for setting up a "long-term mechanism" to crack down on surrogacy. The proposal suggests establishing designated hotlines and work groups on messaging app WeChat with the aim of encouraging community workers to report such cases.
Last week, actor Zheng Shuang's rumored surrogacy in the United States raised heated discussion on Chinese social media. Surrogacy is illegal in China, though there are some unlicensed agencies that offer such services illicitly.
Reproductive rights
Qiu Suo, a CPPCC member, submitted a proposal with two other political advisors to set up a public frozen egg bank in the Lingang Special Area of Shanghai's free trade zone. According to the proposal, this would help women — especially cancer patients who become infertile due to treatment — store their eggs.
The country does not yet have a frozen egg bank, and domestic law stipulates that only a woman with a valid marriage license may freeze her eggs, although activists and academics have long been fighting for equal reproductive rights for single women. In late 2019, a 31-year-old woman sued a Beijing hospital for allegedly refusing to freeze her eggs because she was unmarried.
Digital currency
Political advisors also floated plans of applying the comprehensive digital yuan pilot project within the city. Its applications would cover prepaid cards, salaries, and cross-border transactions.
In early January, Shanghai tested the digital currency pilot project at Shanghai Jiao Tong University. In August of last year, China's four major state-owned banks reportedly began trialing the country's government-backed digital currency.
Medical insurance for senior migrants
Sun Hui, a delegate to the municipal people's congress and director of the management department at Shanghai Open University, proposed improving the medical insurance system for so-called elderly drifters, or laopiao, who move to the city after retiring to live with and take care of their children's family.
The proposal suggested setting up a unified system allowing the elderly to get their medical bills covered more easily, which is currently a hassle for some laopiao with medical insurance from outside Shanghai.
Accessibility for the disabled
Zang Xi, a CPPCC member and TV host, submitted a proposal along with eight others to suggest adding audible reminders and signs in Braille at the city's bus stops to aid the visually impaired.
Zang also put forward a proposal to include more ramps on pedestrian bridges. According to the political advisor, at present only 37 of the city's 175 pedestrian bridges are equipped with such ramps, making getting around difficult for people with disabilities as well as senior citizens.
Editor: Bibek Bhandari.
(Icons: Iconscout/People Visual)
(Header image: People Visual)