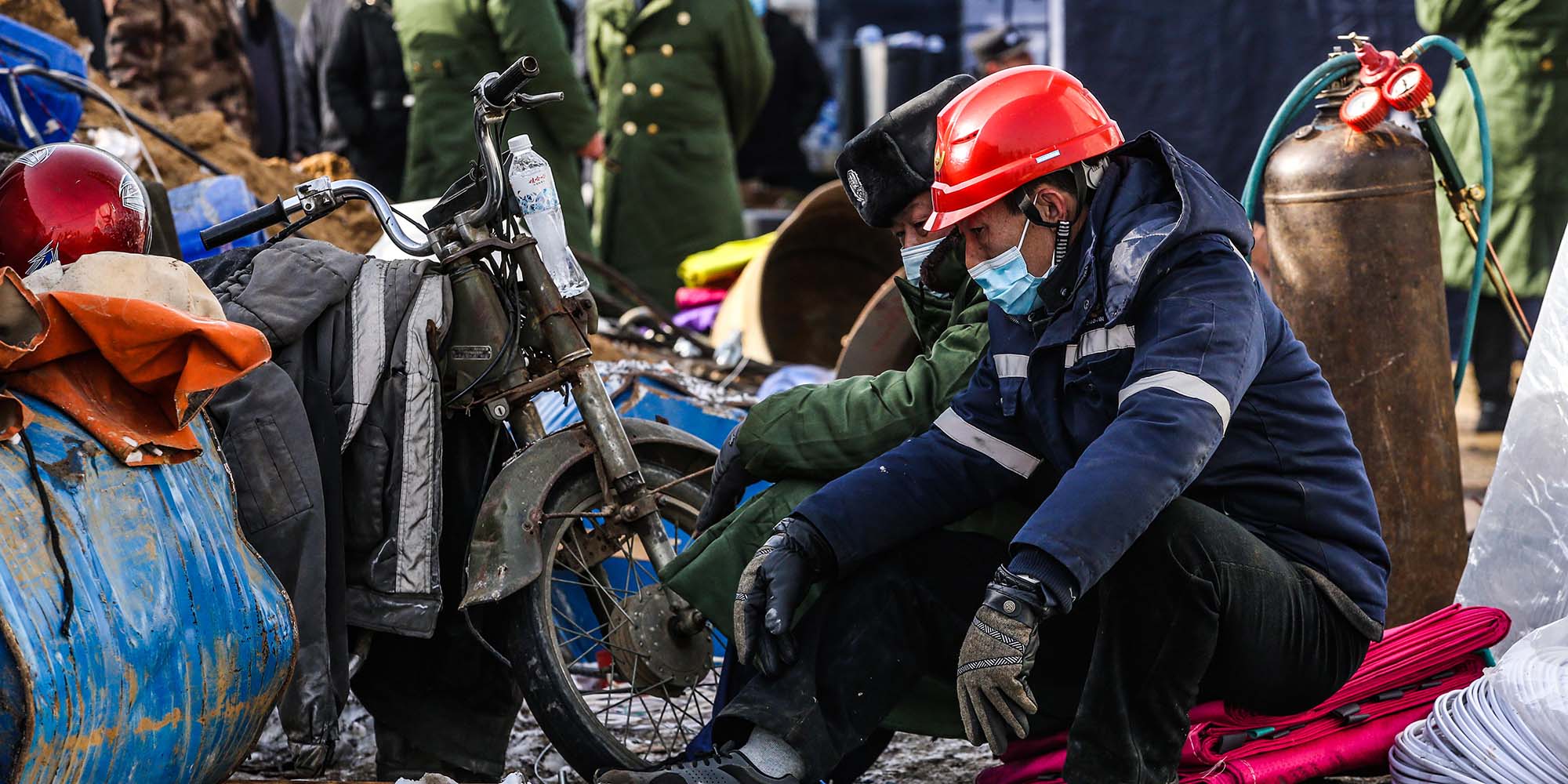 NEWS
Shandong Miner Trapped by Explosion Believed Dead From Head Injury
A new drill hole big enough to bring survivors to the surface will take at least 15 days to complete, rescue workers say.
This article has been updated with new developments.
While a rescue mission is still ongoing, a survivor of the mining accident earlier this month in eastern China appears to have died from a head injury he sustained in the explosion that trapped him and 21 of his fellow workers hundreds of meters underground, local media reported Wednesday.
The accident on Jan. 10 in a gold mine located in the city of Qixia, in Shandong province, is one of many in China's mining industry, but it attracted nationwide attention when news broke that the owners of the mine had waited more than a full day to alert the authorities. The since-launched rescue mission has proved difficult due to the local topography and risk of subterranean flooding.
The first confirmation of survivors came a week later, when a drill hole for emergency supplies was completed and the miners sent up a note detailing their situation. Eleven miners were together at over 600 meters below ground, though one was unconscious, according to reports Tuesday. Another survivor was found in a separate location, and the 10 others remain missing.
Communication between the rescue team and the group of 11 miners has been consistent since a phone line was established Monday. On Wednesday evening, the day of the Laba Festival, the rescue team sent down congee, a rice porridge dish traditionally consumed for the occasion.
Later that night, however, the miners said their unconscious colleague no longer showed signs of life. Two others also reported feeling faint and weak.
Earlier that day, drilling had begun on a hole big enough to bring the miners above ground. It will take at least 15 days to complete, rescue workers said.
Editor: Kevin Schoenmakers.
(Header image: A worker rests at the site of an operation to rescue nearly two dozen miners who became trapped underground following an explosion near Qixia, Shandong province, Jan. 12, 2021. People Visual)