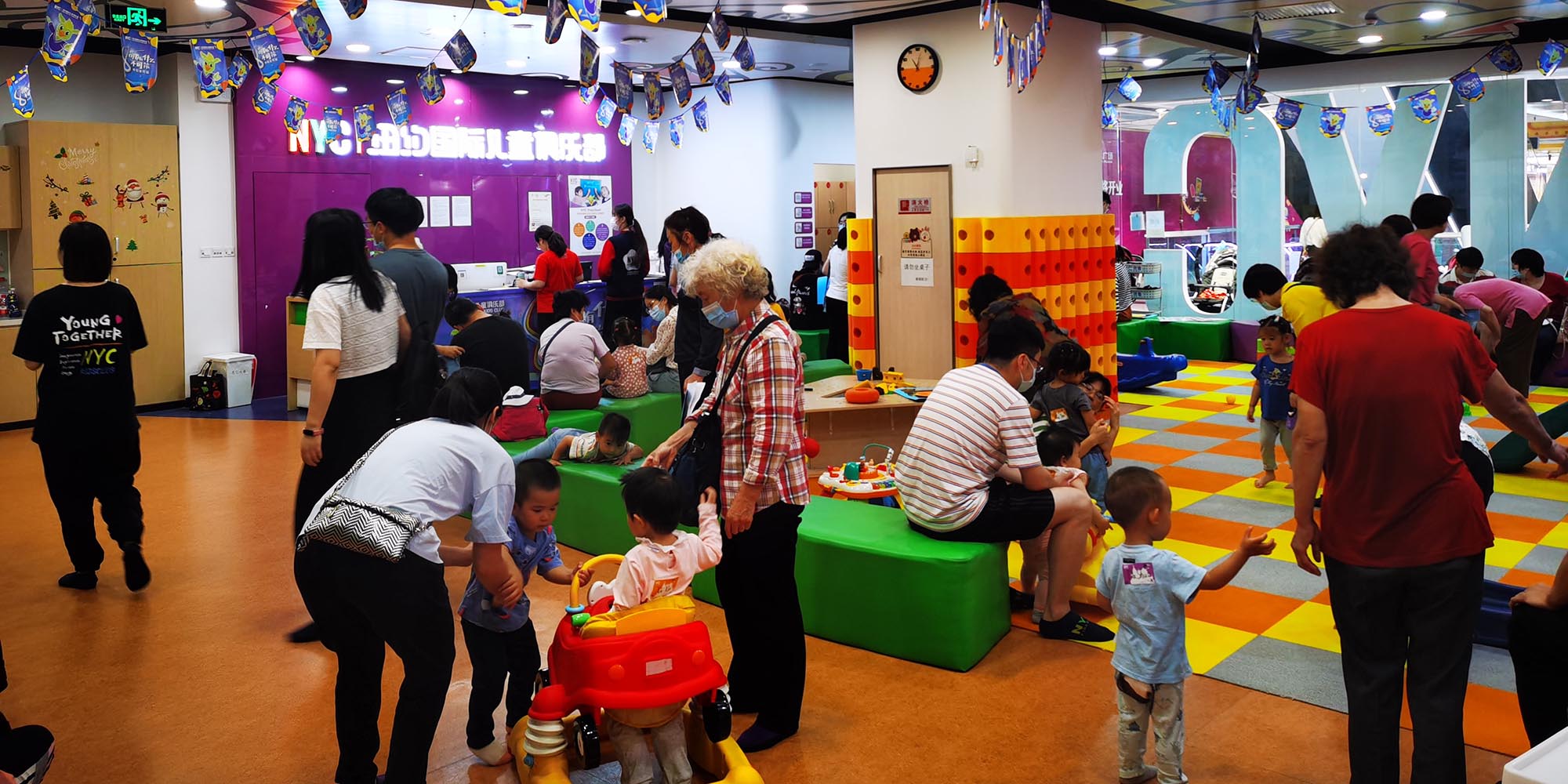 NEWS
Shenzhen Introduces 7-Day Trial Period for Early Education Classes
Authorities hope the new rule will deter parents from making impulsive decisions when enrolling their kids in extracurricular courses.
Following thousands of complaints of shady business practices, parents in the southern Chinese city of Shenzhen can now let their kids try out extracurricular classes before deciding to buy them.
The Shenzhen Consumer Council saidthe city will institute a seven-day trial period for early education classes to discourage parents from making impulsive decisions when looking for coveted extracurricular classes for their children. According to the regulation, published Friday, parents will be entitled to a full refund as long as their children do not attend the classes after the grace period.
Some Chinese couples spend outlandish sums of money on early education classes to give their children a leg up over their peers in the country's hyper-competitive education system. The kids are often enrolled at institutes providing supplementary training in subjects ranging from foreign languages to math and science.
Prior to introducing the new rule, the council had received over 2,000 complaints involving early education institutions, with many aggrieved parties claiming training centers had absconded with their money.
The local policy has been widely discussed on Chinese social media. As of Thursday afternoon, a related hashtag on microblogging platform Weibo has beenviewed over 93 million times.
In an online poll by the state-run China News Service, more than half of 2,300 respondents said the new policy would resolve many issues involving refunds from educational institutions, while some stressed that there should still be further scrutiny of companies that accept money from clients then hang them out to dry.
Though novel for the education sector, Shenzhen's trial period isn't the first of its kind. In December, Shanghai announced a one-week grace period for canceling gym memberships.
Amid what could be a developing trend, some experts are uncomfortable with third parties interjecting themselves to tame consumer behavior. Wang Zhen, a professor at the Institute of Economics of the Chinese Academy of Social Sciences, said that, although the policy is meant to prevent consumers from being swindled, it's still "absurd."
"It is indeed difficult to cancel gym memberships and early education classes, but it's also normal for consumers and businesses to face such conflicts," Wang told Sixth Tone. He added that disputes between two parties — company and client — should behandled through negotiation, law enforcement, or the judicial system, and markets should be left to correct themselves.
Editor: Bibek Bhandari.
(Header image: Parents pick up their children at an early childhood education center in Beijing, Sept. 20, 2020. People Visual)