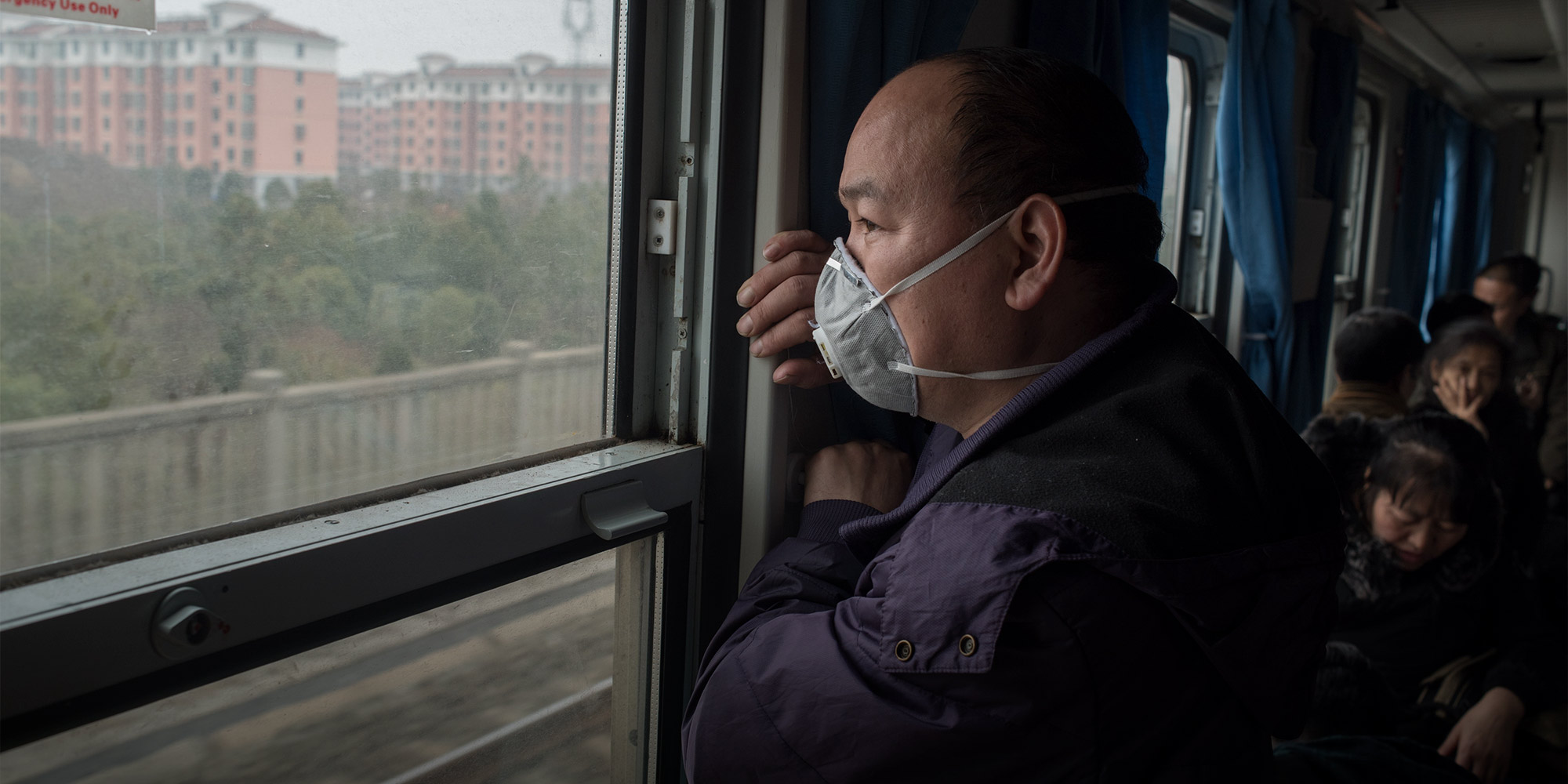 NEWS
Migrant Workers Need COVID-19 Tests for Spring Festival Travel, China Says
Some are already worried the new precautionary measure could overwhelm hospitals and laboratories.
Update: On Wednesday night, China's National Health Commission released the full outline of its plan for preventing and controlling the spread of COVID-19 in rural areas for the remainder of the winter and spring. Migrants who return to the countryside between Jan. 28 and March 8 are encouraged to get tested for COVID-19 prior to traveling. Then once they arrive at their destinations, they must undergo a 14-day health monitoring period at home, during which time they will be tested twice and should avoid gatherings.
Before returning to their hometowns to celebrate the Lunar New Year holiday in February, millions of Chinese migrants have one more box to check off: getting a coronavirus test.
At a press conference Wednesday, China's National Health Commission announced that people traveling over the holiday period will need to show a negative test issued up to seven days before their departure. The commission did not specify at the time that the rule would only apply to migrant workers.
The Ministry of Transport estimates that some 1.7 billion trips will be made around this year's Spring Festival — around 40% fewer than in 2019, when there wasn't a pandemic hanging over people's holiday travel plans.
Even diminished by ongoing COVID-19 outbreaks in northern and northeastern China, the world's largest human migration is expected to put great pressure on the hospitals administering tests and the laboratories processing them. National Health Commission official Wang Bin described the situation as a "race against time," and urged testing companies to return results within 12 hours of receiving samples.
Some would-be travelers are already starting to worry about whether the just-announced policy could lead to overcrowding at hospitals.
Zhong Chuchu plans to visit a private hospital after finding it difficult to make a nucleic acid test appointment at a public facility. The 28-year-old told Sixth Tone the Spring Festival holiday is one of only a few chances she has each year to see her relatives.
"My family firmly believes we should all be together for the Lunar New Year, so I don't want to upset them," she said.
China has reported over 750 "confirmed" — or symptomatic — coronavirus infections over the past week, and officials say more people are currently under medical observation than at any other time in the last 10 months. To contain the spread of the virus, many cities have issued their own policies for discouraging Lunar New Year travel, including plane and train ticket reimbursements and shopping vouchers for migrants willing to stay put.
Wang Zijuan, a 50-year-old Shanghai resident, told Sixth Tone she recently canceled a planned trip to the eastern Zhejiang province to visit her parents, both in their 70s, because she was afraid the constantly shifting policies would ultimately disrupt her plans anyway.
"Things are sure to get more and more stringent in the coming days," she said.
After the press conference, Wang Bin, the official, told domestic media migrants planning to travel for the holidays would need to pay for their tests out of pocket.
Editor: David Paulk.
(Header image: A man looks out the window of a moving train during a long journey from Guangdong to Sichuan province ahead of last year's Spring Festival, Jan. 16, 2020. Qian Haifeng/People Visual)