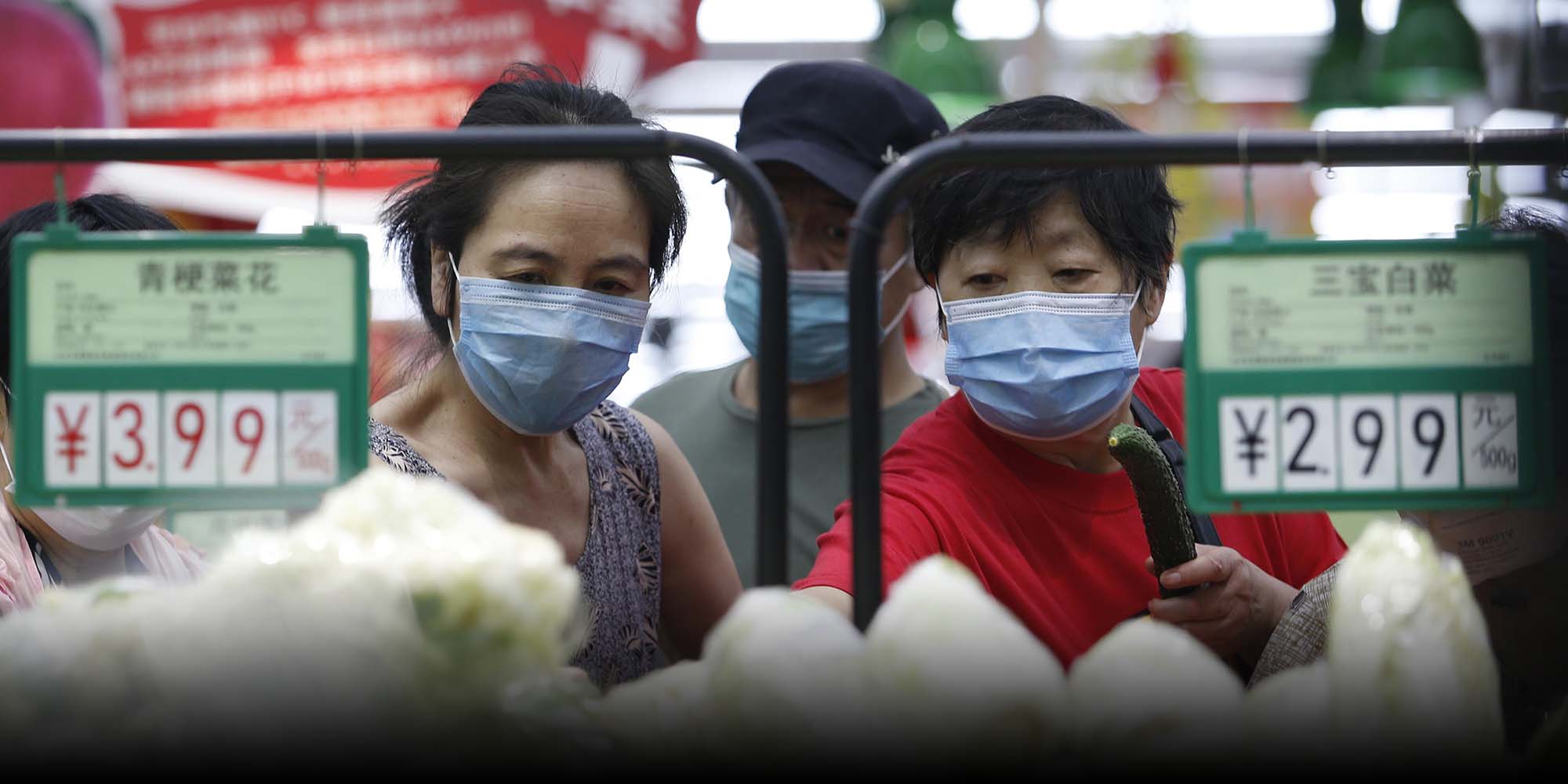 NEWS
Chinese Less Gloomy About Post-Pandemic Economy, Survey Shows
Confidence indicators for 2020's last quarter ticked up slightly compared with the months prior.
Chinese people have become slightly more optimistic about their country's economy, almost a year after the COVID-19 pandemic caused many companies to suspend work for months, according to a survey released Tuesday by the People's Bank of China, the country's central bank.
Asked about their views on income, employment, inflation, and consumption for the last quarter of 2020, some 20,000 respondents gave answers that, on average, were more positive than earlier in the year.
Due to the pandemic, the Chinese economy in 2020 saw its lowest annual growth rate since 1976 at 2.3% — though this still beat expectations. Unemployment spiked early in the year after the government ordered businesses closed to control the COVID-19 outbreak.
But as economic growth has recovered, so have people's views on finding jobs — if only a little. In the last three months of 2020, people's sentiments about the current and near-future employment markets, respectively, show a slight increase from the previous quarter.
Despite the uptick, overall perceptions remain gloomy. Only 13.3% of people surveyed said they think "the situation is good and employment is easy." More than 48% see the job market as "average," and 38.0% of respondents say "the situation is severe and it is difficult to find employment," or report feeling "unsure" about the employment market.
Last year's tighter job market was also reflected in the number of people who applied for China's civil service exam in December, with the number of candidates rising by more than 10% compared with 2019, to 1.5 million.
Respondents' views about their income also improved throughout 2020, with the report showing people had more confidence in their current and future earnings. More than 70% of people surveyed said their income had remained the same, while 14% said their income had dropped, compared with 61% and 27% at the start of the year.
When it comes to what people plan to do with their money, 23.3% of those surveyed said they expected to consume more, a drop of nearly 5 percentage points compared with the same time in 2019. Currently, 51.4% said they were instead hoping to save more, and 25.3% said they planned to invest more, for example in wealth management products.
When asked about product categories they plan to spend more on in the next three months, more than 28% of people surveyed said they would spend more on health care, followed by education, travel, and housing.
Attitudes toward consumption changed in 2020, with young people embracing thrift and saving more. There was also growing interest in FIRE, or "Financial Independence, Retire Early." The concept, which originated in the U.S., urges people to rethink their relationship with work and money, arguing that spending less in order to work less helps preserve one's "life energy."
People's expectations on the prices of goods and housing were a mixed bag, with a large majority of people expecting little to no price increases in both categories. At a press conference last week, Chen Yulu, deputy governor of the People's Bank of China, predicted that domestic inflation is likely to remain moderate.
"As the epidemic has subsided, people's confidence has increased, but overall they still hold relatively conservative attitudes," Liu Yuanju, a research fellow at the Shanghai Institute of Finance and Law, told Sixth Tone in response to the report. Compared with income and employment indicators, he said, "their willingness to consume and save is a better reflection of their expectations."
Editor: Kevin Schoenmakers.
(Header image: People shop for fresh produce at a market in Beijing, June 19, 2020. People Visual)