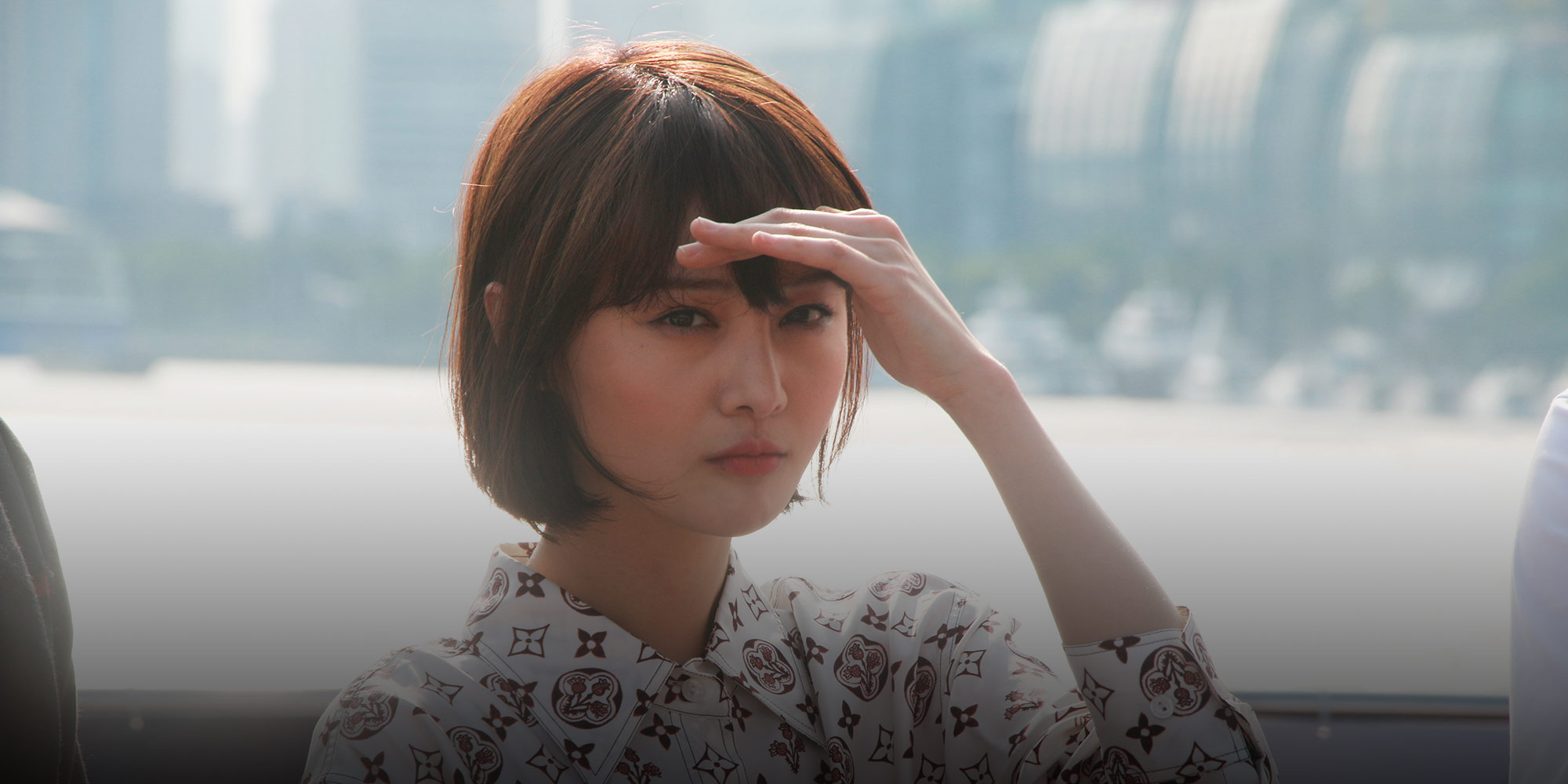 NEWS
An Actor's Rumored Surrogacy Is a Massive Scandal in China
Surrogacy is both illegal in the country and widely viewed as exploitative of women.
This story has been updated with new developments.
A popular Chinese actor has been subjected to relentless online trolling following rumors that she pursued surrogacy abroad to have children, then abandoned them when she and her partner split up.
The actor, Zheng Shuang, responded to her critics Tuesday, saying her private situation had been "exposed with ulterior motives." To her 11.7 million followers on microblogging platform Weibo, the 30-year-old said she was "saddened" by the intense scrutiny of what to her is a deeply personal matter.
Speculation about Zheng's surrogacy in the United States began circulating on Chinese social media on Monday after her ex-partner, Zhang Heng, posted on Weibo about having two young children. Zhang, who lives in the United States, had apparently written the post to clarify that he hadn't absconded to a foreign country for some nefarious purpose, but rather to be with his kids.
Zhang's post quickly ignited an online firestorm in China, with some domestic media outlets digging up the children's birth certificates, on which Zhang and Zheng are named as parents. Adding fuel to the flames were claims that, throughout her very public life, Zheng has never appeared to be pregnant, and thus may have resorted to surrogacy to have children.
Neither Zheng nor Zhang has commented on the issue directly, though the actor said she has abided by Chinese and American laws. In the past 48 hours, their personal lives have received the tabloid treatment in China, where surrogacy is not only frowned-upon but also illegal.
That's not to say, however, that there is no demand for surrogacy in the country, as some unlicensed agencies will still help couples skirt the law to have children. According to a widely cited 2017 poll by state-run newspaper People's Daily, 81.5% of more than 7,000 respondents said they opposed surrogacy, while only 13% supported it.
The criticism of surrogacy in China hinges on the question of whether it inherently exploits women. In December, a short film that aired on a reality series was slammed for "romanticizing" surrogacy, and a gay dating platform promoting the practice for same-sex couples hoping to have kids has similarly come under fire.
Online, a wave of outrage followed media reports claiming that Zheng not only had children by surrogacy, but also abandoned them after she and Zhang broke up. A related hashtag on Weibo has been viewed more than 3 billion times, with many calling for Zheng to be "canceled" and barred from China's entertainment industry.
In the wake of the scandal, Italian fashion label Prada cut ties with Zheng days after signing her as its latest brand ambassador.
Liu Changqiu, a professor at Shanghai University of Political Science and Law who researches surrogacy, told Sixth Tone that it's not uncommon for Chinese people — and especially economically advantaged groups like celebrities — to seek surrogacy abroad.
"Such practices fall within a gray area of China's law," said Liu. "People who seek surrogacy abroad take advantage of the law's imperfections, and the lack of timely legislative updates, to exploit loopholes."
Liu said he opposes the legalization of surrogacy, as it could exploit women who are socially and economically vulnerable, usually in rural areas. "Only one-third or one-fourth of the money will actually go into the surrogate's pocket," the professor said. "The agencies take the majority."
Editor: Bibek Bhandari.
(Header image: Actor Zheng Shuang during an event in Shanghai, 2016. People Visual)