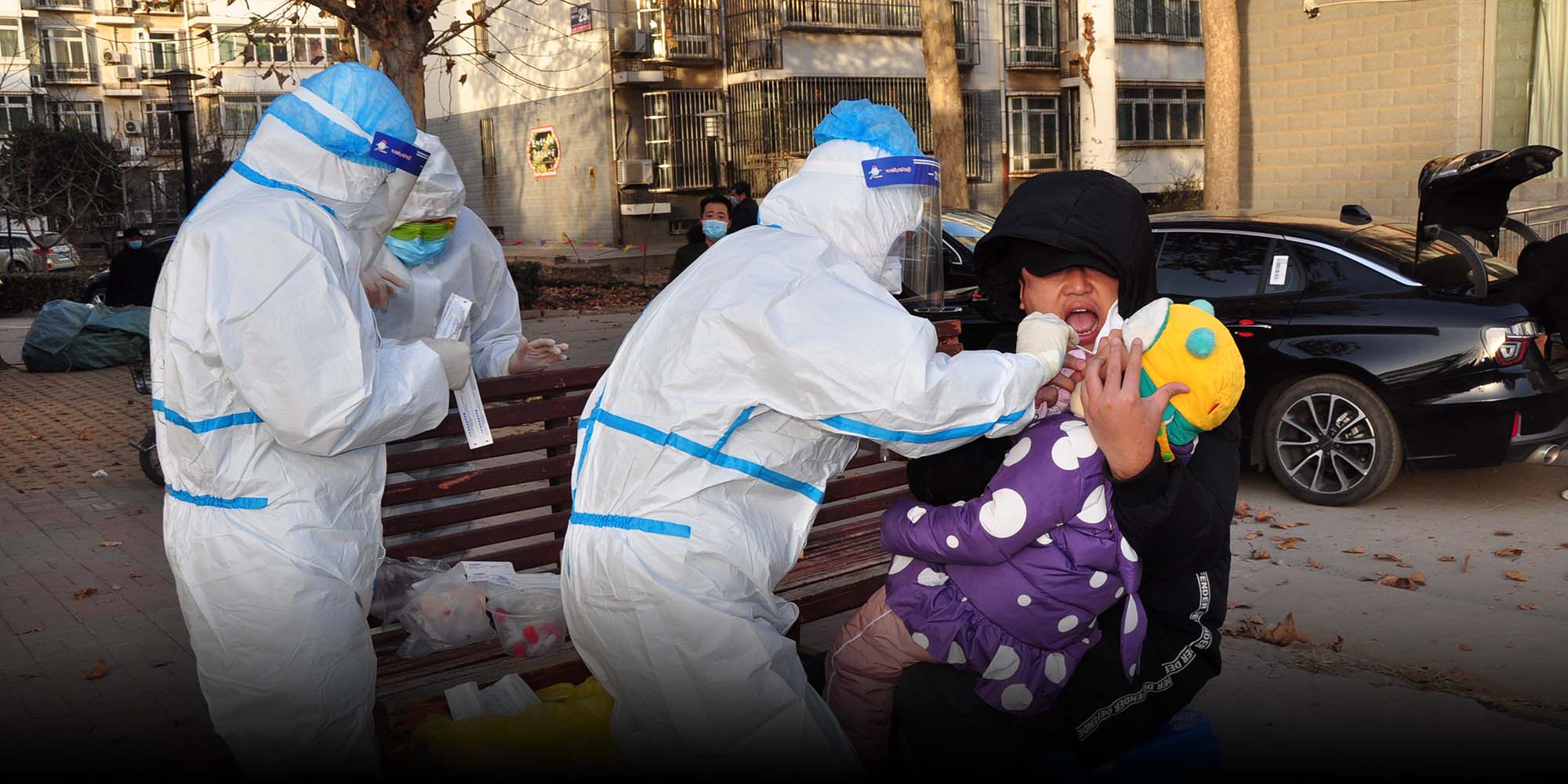 NEWS
Overwhelmed Hebei Lab Said COVID-19 Tests Were Fine. They Weren't.
The person responsible for the Xingtai testing facility was detained after admitting negligence.
A commercial medical laboratory contracted to process COVID-19 nucleic acid tests in northern China's Hebei province on Sunday admitted to falsely reporting negative results before it had finished screening all samples, some of which later tested positive for the coronavirus.
At a press conference Sunday, authorities from the city of Xingtai said the person in charge of Ji'nan Huaxi Medical Laboratory, surnamed Zhai, had been detained for falsifying epidemic data after the facility had struggled to process hundreds of thousands of samples due to "limited capacity."
After learning that the lab had not completed screening before reporting its results, the health department of Longyao County in central Xingtai analyzed the unchecked samples and found three positive results.
The lab had been responsible for processing some 310,000 swab samples collected during a second round of mass nucleic acid testing in Longyao County over two days. On Thursday, Zhai reported to local health authorities that all of the samples had produced negative results. Then on Saturday, Zhai alerted the authorities that there were actually positive tests among the samples, and admitted to negligence.
After the error was reported, the county government announced a third round of mass testing starting Monday, and sealed off a residential community with 19 households and 59 residents.
According to business data platform Tianyancha, local health authorities had fined Ji'nan Huaxi Medical Laboratory last April for violating medical waste management rules by not disposing of contaminated medical waste using specially designated receptacles.
On Sunday, Hebei, a province of 75 million that borders megacities Beijing and Tianjin, reported 54 new "confirmed" — or symptomatic — COVID-19 infections, giving a total of 769 active local cases.
The spike in Hebei represents China's largest coronavirus outbreak in months, leading to lockdowns in three cities, including the provincial capital and another city administered by Xingtai.
Editor: David Paulk.
(Header image: A resident holds a baby while a medical worker administers a nucleic acid test in Xingtai, Hebei province, Jan. 6, 2021. People Visual)