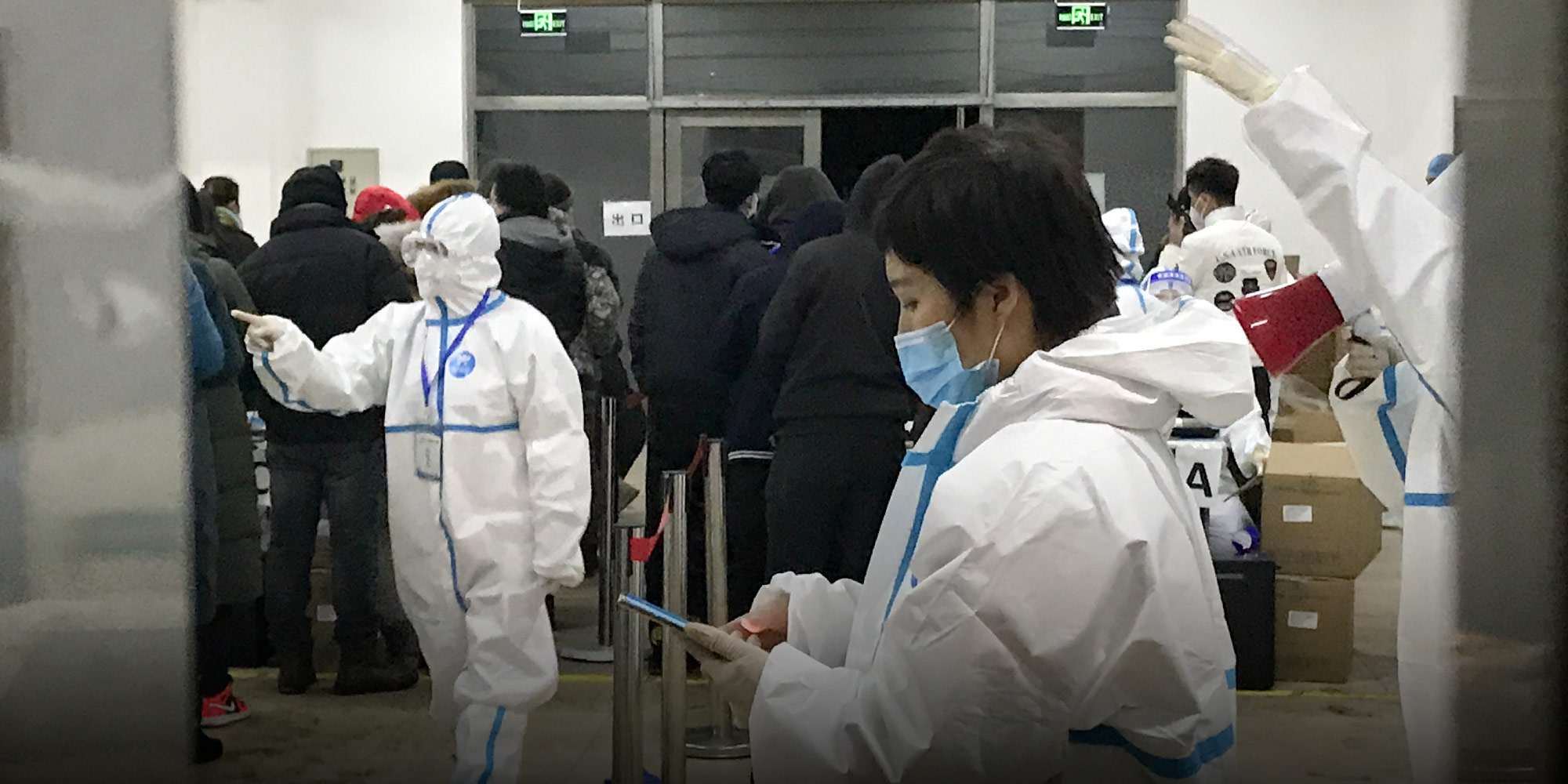 NEWS
'Superspreader' Infected Over 100 in Jilin, Authorities Say
Recent coronavirus outbreaks in northern and northeastern China have raised concerns over asymptomatic patients, as the country's peak holiday travel season draws near.
A salesperson who traveled to China's northeastern Jilin province is said to have infected more than 100 people with the coronavirus, raising concerns about its transmission via asymptomatic carriers.
The man had attended four health-related marketing events in multiple cities in Jilin, infecting at least 102 people, the provincial health commission said Sunday. The 45-year-old asymptomatic "superspreader" had traveled from the neighboring Heilongjiang province, which last week declared a state of emergency following a spike in COVID-19 cases.
Health authorities said they began contact tracing after the man, who was a close contact of a COVID-19 patient in Heilongjiang, tested positive for the virus. Most of those who contracted the virus at the marketing events were found to be asymptomatic.
On Sunday, Jilin reported 130 active coronavirus cases, including 40 "confirmed" cases, or people showing symptoms. The current spread has been concentrated around Tonghua City and the provincial capital of Changchun.
Tonghua authorities have tested more than 400,000 people — the vast majority of the city's population — with no positive results so far. Meanwhile, the city has imposed lockdowns on high-risk communities and shuttered all entertainment venues.
Several cities in the north, including Beijing, have been on guard following clusters and outbreaks linked to asymptomatic cases. Earlier this month, Beijing instituted a 21-day quarantine period for inbound travelers after the virus was detected in patients after longer incubation periods.
On Jan. 13, China reported its first COVID-19 death since May. Given the recent outbreaks, authorities in over two dozen provinces are using vouchers, phone credit, and other financial incentives to persuade people to forgo their holiday travel plans over the upcoming Lunar New Year holiday, when hundreds of millions of people are expected return to their hometowns for festive family gatherings.
Editor: Bibek Bhandari.
(Header image: Medical workers direct people waiting in line at a COVID-19 testing center in Changchun, Jilin province, Jan. 17, 2021. Ren Wenxin/People Visual)