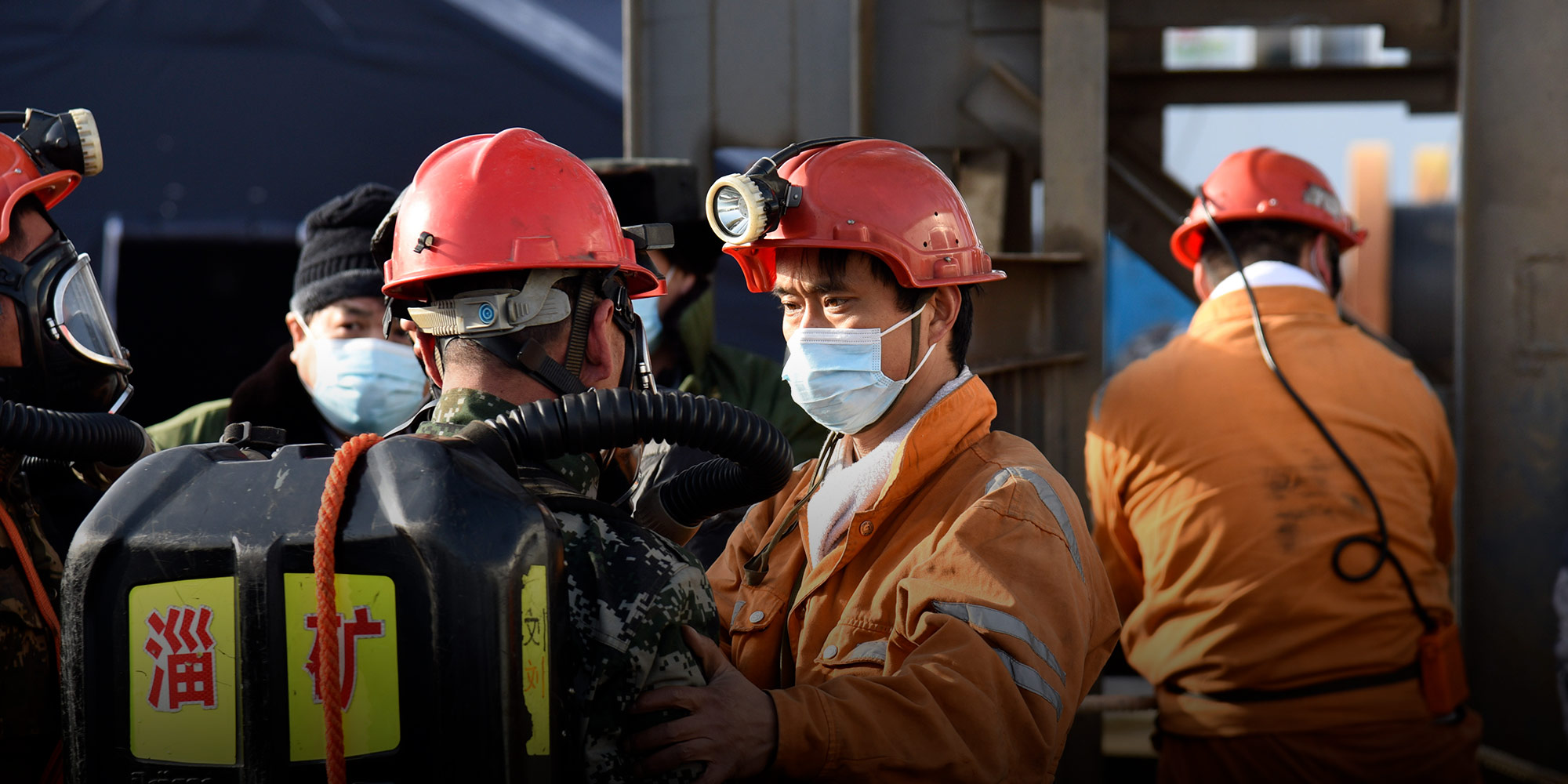 NEWS
A Week After Explosion, Trapped Chinese Miners Give Sign of Life
Through a newly completed drill hole, a group of 11 mine workers sent up a note confirming they are alive, though the status of 11 others is still unclear.
This article has been updated with new developments.
Rescue workers on Sunday night were finally able to establish contact with some of the 22 miners stuck in a gold mine for over a week in Qixia, a city in eastern China's Shandong province.
At 11:20 p.m., a handwritten note was sent up from the depths through a pipe that had been drilled into the mine to send supplies to the trapped workers, domestic media reported.
In the note, a group of 11 workers said they were alive and knew of one other survivor, but they did not know the whereabouts of another 10 missing colleagues. Four among the group are injured and in urgent need of medical attention, according to the note.
The miners said the situation underground is dire, with worrying water levels, poor ventilation, and lingering heavy smoke from the dynamite explosion that trapped them on Jan. 10 and also knocked out the mine's communication systems.
Earlier Sunday, shortly after the rescue workers had completed drilling to a cavern over 600 meters underground where some of the miners were believed to be stranded, knocks on the pipe were responded to with repeated sounds from below, state-owned Xinhua News Agency reported.
The rescue team completed drilling another hole at 5 a.m. Monday, but their knocks on the pipe did not elicit a response. They are currently drilling more holes into the earth, but because of the geological makeup of the subterranean rock, the progress of the rescue operation has been slow, local authorities explained Saturday on social media.
The accident caused a national outcry earlier in the week because the site's operator had waited 30 hours to report the missing miners, delaying the government's rescue operation by more than a full day.
The party secretary and mayor of Qixia, the city's two most powerful local officials, were dismissed from their posts Friday for dereliction of duty and placed under investigation. Earlier, on Wednesday, one or more persons from the company that owns the mine had been taken into custody.
Editor: Kevin Schoenmakers.
(Header image: Rescue workers prepare to venture underground after an explosion left 22 miners trapped in Qixia, Shandong province, Jan. 12, 2021. Wang Kai/Xinhua)