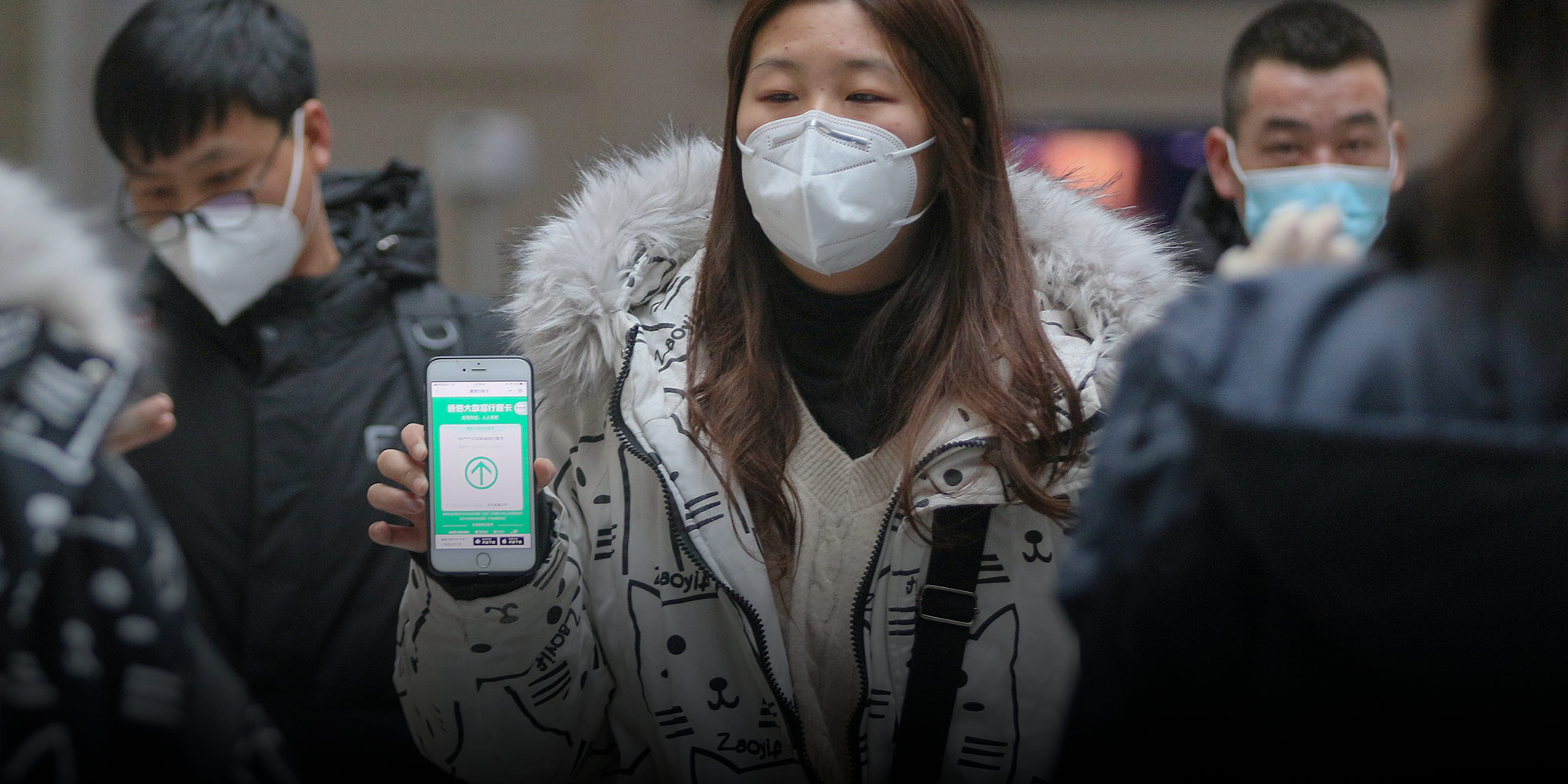 NEWS
Hangzhou Man Arrested for Developing Fake 'Health Code' App
Mobile health codes double as digital passports in China, granting coronavirus-free people access to businesses and services.
In China, color-coded health-tracking programs accessible on mobile phones have become essential tools for containing COVID-19. But this week, a man in the eastern Zhejiang province was caught illegally fabricating the technology.
The man, surnamed Xie, was arrested in Hangzhou for developing a "health code simulation" app that strongly resembled the health-tracking technology rolled out by the government early last year, according to a statement Wednesday. The 41-year-old had developed the app between April and May, and was able to "simulate the different types of health codes from various areas." In China, each provincial-level region has an official app with its own distinctive health code.
Although authorities said Xie had promoted the app by saying it was not an actual health code and couldn't be used officially, he was arrested for internet crimes nonetheless. Sixth Tone was unable to verify whether the app had been accessible through major app stores prior to its removal.
To contain the country's coronavirus outbreak, Chinese authorities in February rolled out color-based health codes — green, yellow, or red, depending on a person's risk level. They can be accessed on smartphones through ubiquitous apps such as WeChat and Alipay, or on official government apps when traveling across provincial borders. These codes not only serve as digital passports granting access to services such as flights and dining out, but also track people's movements using the registration details they provide, including name, ID number, phone number, and travel history.
However, though useful for keeping outbreaks in check, such tools have raised privacy concerns, especially after some cities said they were developing permanent technology for tracking people's health status. Meanwhile, the mobile-based solution has also been criticized for excluding people who don't use, particularly the elderly and economically disadvantaged.
Prior to Xie's arrest in Hangzhou, a Weibo user had shared a screenshot of his app that suggested it had been downloaded over 1,000 times and was available on the Google Play Store, normally inaccessible in China.
On Tuesday, Hangzhou police told Sixth Tone's sister publication The Paper that they had received a report involving the viral post and were investigating the case.
Editor: Bibek Bhandari.
(Header image: A woman shows her COVID-19 health code while exiting a railway station in Harbin, Heilongjiang province, Jan. 12, 2021. People Visual)