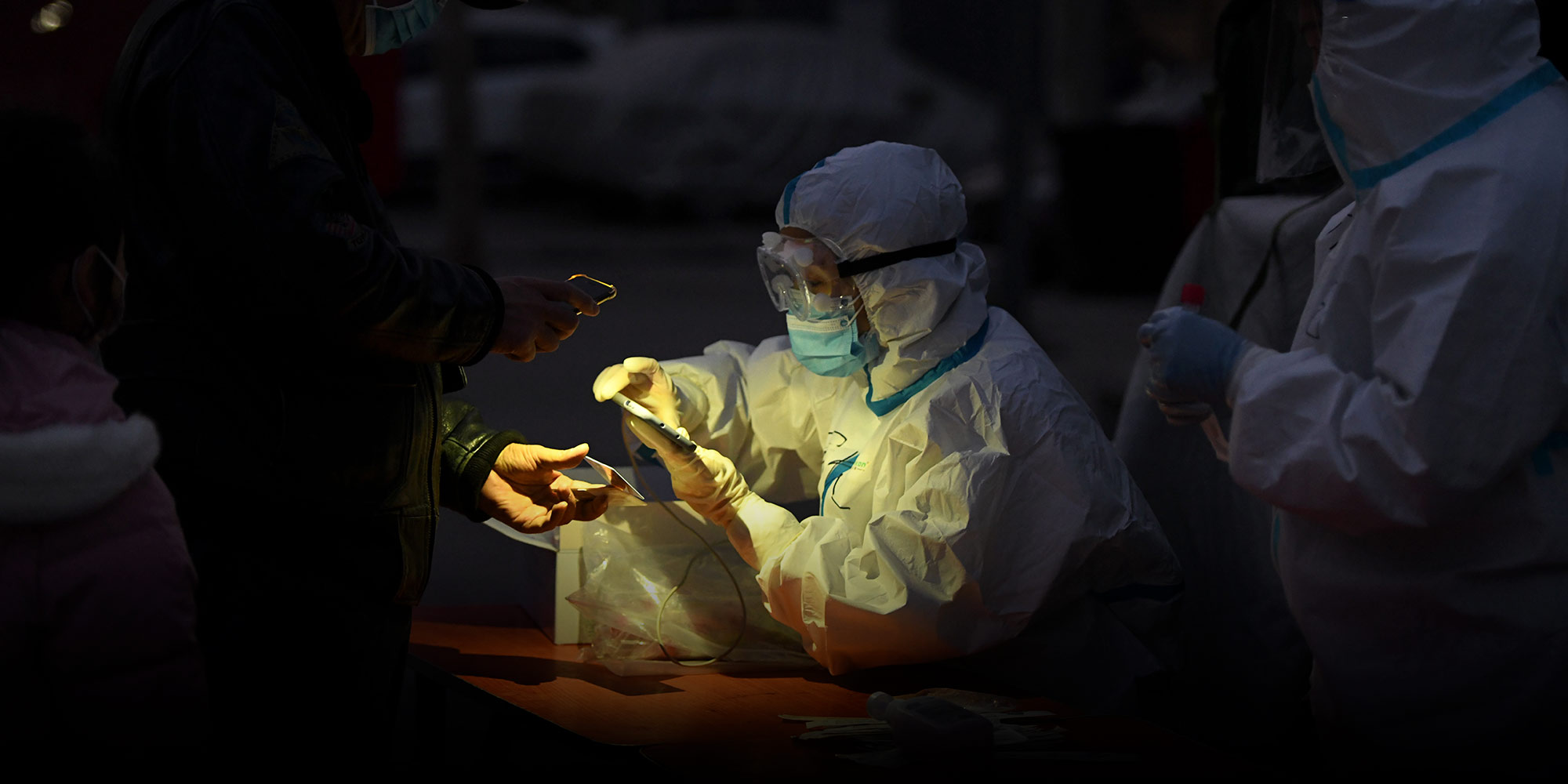 NEWS
China Reports First COVID-19 Death Since May
A woman with underlying health conditions has died in Hebei province, where authorities are trying to contain a recent outbreak involving more than 400 cases.
China has reported the country's first COVID-19 death since May last year, as the number of infections in the northern Hebei province continues to surge.
A woman with underlying health conditions died of the disease Wednesday, though her exact location in Hebei has not been disclosed, according to the state-run Xinhua News Agency. Prior to this casualty, China had not seen a coronavirus-related death for 272 days, since one was last reported on April 26.
As of Thursday, 4,635 people in the country have died from COVID-19. The same day, a team of experts from the World Health Organization arrived in Wuhan, the central city where the novel coronavirus was first detected, to investigate its origins.
Since the beginning of the new year, Hebei, which surrounds Beijing, has seen a surge in new COVID-19 cases, with the majority in the provincial capital of Shijiazhuang. As of Wednesday, Hebei had 463 "confirmed" locally transmitted COVID-19 cases, or patients showing symptoms. Of them, 16 are said to be severely ill, according to the provincial health commission.
Days after Hebei went into "wartime mode," Shijiazhuang last week announced a lockdown barring residents from leaving until the outbreak is brought under control. Most of Hebei's outbreaks have been reported in rural towns and suburban villages of Shijiazhuang, while 70% of local cases are reportedly farmers, according to provincial health authorities.
Amid rising infections, Shijiazhuang has announced a testing drive to cover the bulk of its 11 million residents. The city is also reportedly building a centralized quarantine site in a county some 15 kilometers from the city center, state broadcaster China Central Television reported.
Local media reported that 3,000 mobile prefabricated rooms are being built in Zhengding County for quarantine purposes, similar to the "shelter hospitals" constructed in Wuhan during the peak of the outbreak last winter. The first 600 rooms are expected to be completed by Friday.
The recent outbreaks, mostly in northern parts of the country, come as millions of people are preparing to travel for the Lunar New Year holiday in February. Authorities in several cities are already urging people to refrain from traveling this year, while some are even offering financial incentives to discourage workers from making potentially risky journeys during the country's peak travel season.
Editor: Bibek Bhandari.
(Header image: A medical worker photographs a resident's government ID card before administering a COVID-19 test in Shijiazhuang, Hebei province, Jan. 12, 2021. Ren Quanjun/People Visual)