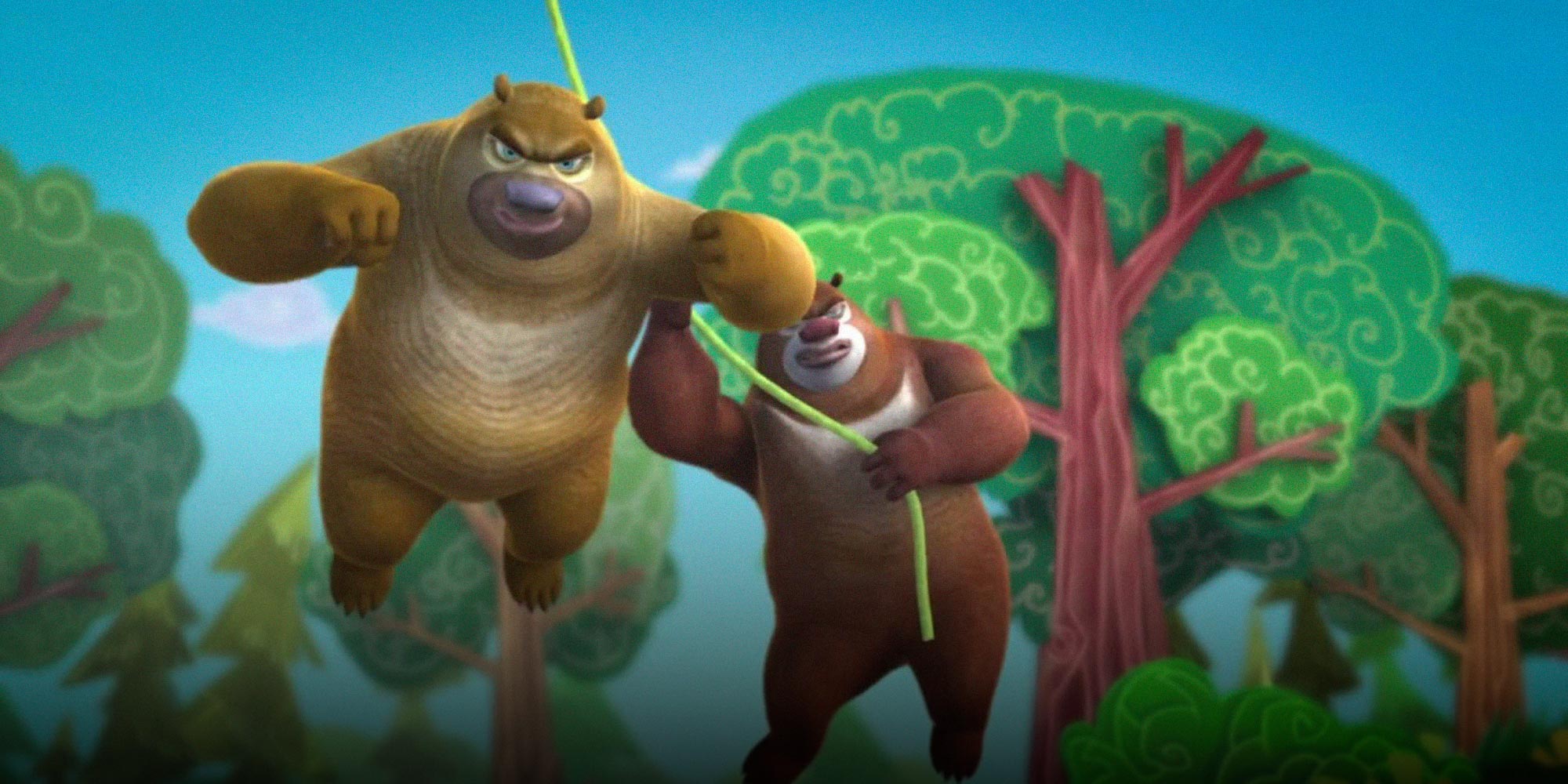 NEWS
Sichuan Court Says Cartoon 10% Responsible for Child's Death
Industry commentators say the tragic death of an 8-year-old viewer was due to bad parenting, not bad programming.
A court in southwestern China has ruled in a long-delayed wrongful death lawsuit, determining that a popular Chinese cartoon series was partially liable for an incident in 2018 that left an 8-year-old child dead and sparked wide discussion online about the extent of parental responsibility.
According to a local media report from Chengdu, the capital of Sichuan province, a court in nearby Dujiangyan City last week upheld a previous verdict that the creator of "Boonie Bears," a popular children's cartoon, was 10% responsible for the death of an 8-year-old girl, identified by the nickname Xiaoting, over two years ago.
In July 2018, Xiaoting fell from her sixth-floor home in Dujiangyan after climbing through a bathroom window, reportedly using tied-together ropes, and days later died of her injuries.
The father later claimed that Xiaoting had been acting out a climbing scene she had seen in "Boonie Bears," leading him to sue the parents of the 6-year-old friend she had been playing with at the time, as well as the show's creator, Fantawild Holdings Inc., for over 600,000 yuan in damages, with the court to assign relative blame to each party.
In May 2019, the Dujiangyan court had ruled that the father was 80% responsible for Xiaoting's death because he had left her and her playmate, Xiaoqiang, in the care of his mentally disabled wife before the accident. Xiaoqiang's parents, meanwhile, were to bear 10% of the blame for being absent, the court said.
Meanwhile, "Boonie Bears" — which had displayed an on-screen message warning viewers not to imitate the characters' potentially dangerous antics — was judged not to have done enough to deter copycats, and was therefore assigned 10% of the blame.
Both "Boonie Bears" and Xiaoqiang's parents appealed this decision, but the court maintained its original verdict in a follow-up ruling last Friday, over a year and a half later. "Boonie Bears" ultimately settled out of court with Xiaoting's parents for an undisclosed sum.
Reacting to the decision in the days that followed, Chinese media and industry blogs let out a collective sigh of anxiety — not only because many perceived the verdict to be unfair, but also because of how familiar the case was.
Over the past decade, several Chinese cartoons have been deleted, "rectified," or ordered to pay compensation following legal scuffles with aggrieved parents. In a famous case from 2013, the cartoon "Pleasant Goat and Big Big Wolf" paid 40,000 yuan in compensation after a 10-year-old child tied two younger kids to trees and set them on fire, supposedly re-enacting the eponymous wolf's attempts to cook the show's woolly protagonist.
In one similar incident, "Rainbow Cat & Blue Rabbit: Legend of the Seven Swords," a critically acclaimed cartoon starring kung fu-fighting animals, was taken off the air in 2007 after a blogger and some parents complained that it was overly violent. And last year, the South Korean animated series "Shining Star" was pulled from broadcasting, accompanied by an apology from its network, after a parent complained that its protagonists' unnaturally colored hair and garish outfits were teaching children improper values.
Video games, too, have taken flack for tragedies involving children. In 2018, a couple in the eastern Jiangsu province said they planned to sue "PlayerUnknown's Battlegrounds," or PUBG, after their 13-year-old son jumped from a window and died, apparently believing he would land without being hurt like the avatars in the hit battle royal game. Today, Chinese cartoons don't dare show scenes of characters using umbrellas to float down from great heights after numerous incidents of Chinese children attempting this from rooftops.
Reacting to the most recent case, gaming news portal Gamersky said Tuesday that no classic cartoons — particularly "Tom and Jerry," which is especially popular in China — would be created today for fear of attracting lawsuits. And an industry blogger known as Anime Empress wrote that cartoons today are too easily blamed in court when the real problem is poor parenting.
"Teaching kids really isn't that hard," she wrote. "Instead of looking for scapegoats, it would be far better to spend some quality time with your children. Use your smartphone time to play with them instead, and teach them right from wrong."
The recent verdict has also prompted concerns about the future of China's already-fragile cartoon and animation industry, which, despite producing a few major blockbusters in recent years, remains overshadowed and outgunned by foreign companies and franchises such as Disney and Peppa Pig. Meanwhile, others online say the verdict points to a need for a clear-cut film and television rating system in China, a perennially debated topic.
Zhang Hanshu, the founder of D-entertainment, a news site covering China's animation industry, told Sixth Tone that last week's court verdict will have the damaging effect of making creators more cautious and increasing industry risk by making producers assume responsibility they shouldn't have to bear.
Cartoons are attractive precisely because they're larger than life, Zhang said, and too many warnings or too much realism will sully their charm. Instead, he added, there should be greater emphasis on education — for parents as well as their kids.
"Through media and education, we should show parents how to explain to their children that scenes in cartoons are different from real life, and not put the liability for paying compensation on the back of the animation industry," Zhang said.
Contributions: Chen Qi'an; editor: David Paulk.
(Header image: A still frame from the popular Chinese cartoon series "Boonie Bears." From Douban)