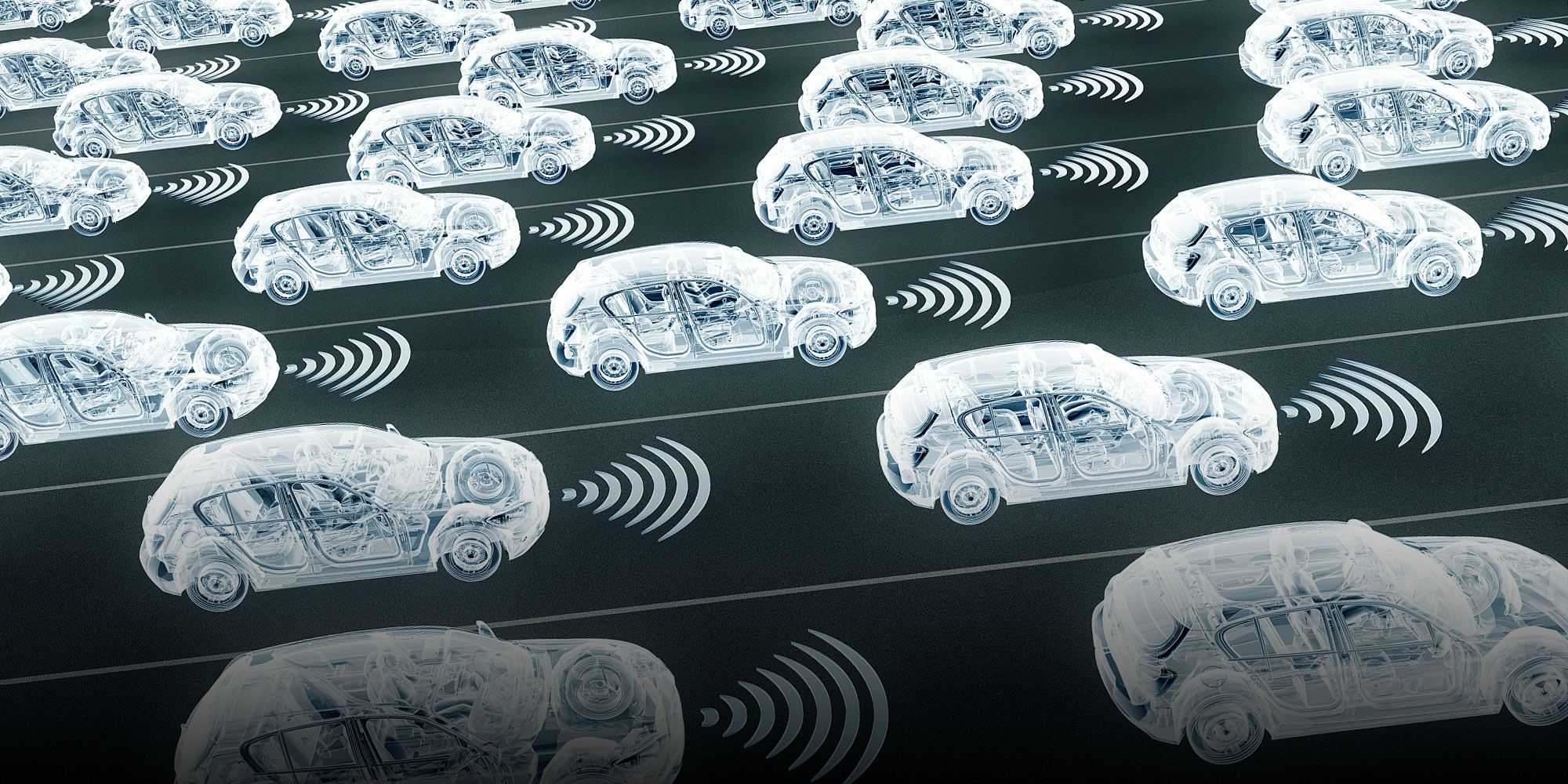 NEWS
Self-Driving Cars Could Be Allowed on China's Highways
Though cities and provinces have already introduced similar rules, a new draft regulation would be the first such policy at the national level.
The Chinese government is considering a policy that would allow self-driving vehicles on public highways, a step toward realizing its autonomous navigation ambitions.
The draft regulation, published Monday by the Ministry of Industry and Information Technology, proposes extending pilot zones for autonomous vehicles to include not only streets, but also highways. For security reasons, however, not all roads would be open to such vehicles.
"Many Chinese companies and universities have developed intelligent connected vehicles (ICVs) that can drive autonomously on highways. Within the industry, there is strong demand for road testing in a wider range of driving scenarios," the document said. It added that many other countries including Germany, the United Kingdom, South Korea, and Singapore already allow autonomous vehicles to be tested on highways.
Authorities are soliciting public feedback on the draft until Feb. 11.
According to the China Intelligent Transportation Systems Association, a nonprofit under the Ministry of Science and Technology, highways are ideal for autonomous vehicle testing because the road conditions are relatively simpler than in crowded urban areas.
Since 2019, several cities and provinces including Hainan, Changsha, and Cangzhou have issued regulations for allowing autonomous vehicles to be tested on highways. In September 2020, Changsha, the provincial capital of Hunan, built China's first highway with an integrated collaborative automated driving system, with vehicles sharing sensor information and making corresponding driving decisions in real time.
Meanwhile, Beijing, which already allows self-driving cars on public roads, is currently building a 10-kilometer highway for autonomous driving near its Economic-Technological Development Area, in a suburban southwestern part of the city.
So far, China has opened over 2,000 kilometers of public roads to ICVs, according to the draft regulation. Meanwhile, a few Chinese companies, including internet giant Baidu and ride-hailing app Didi Chuxing, have launched "robo-taxis" in the last year. Since 2016, experts and industry executives have touted such vehicles, as well as autonomous buses, as technological tools for reducing traffic and saving lives.
Editor: David Paulk.
(Header image: People Visual)