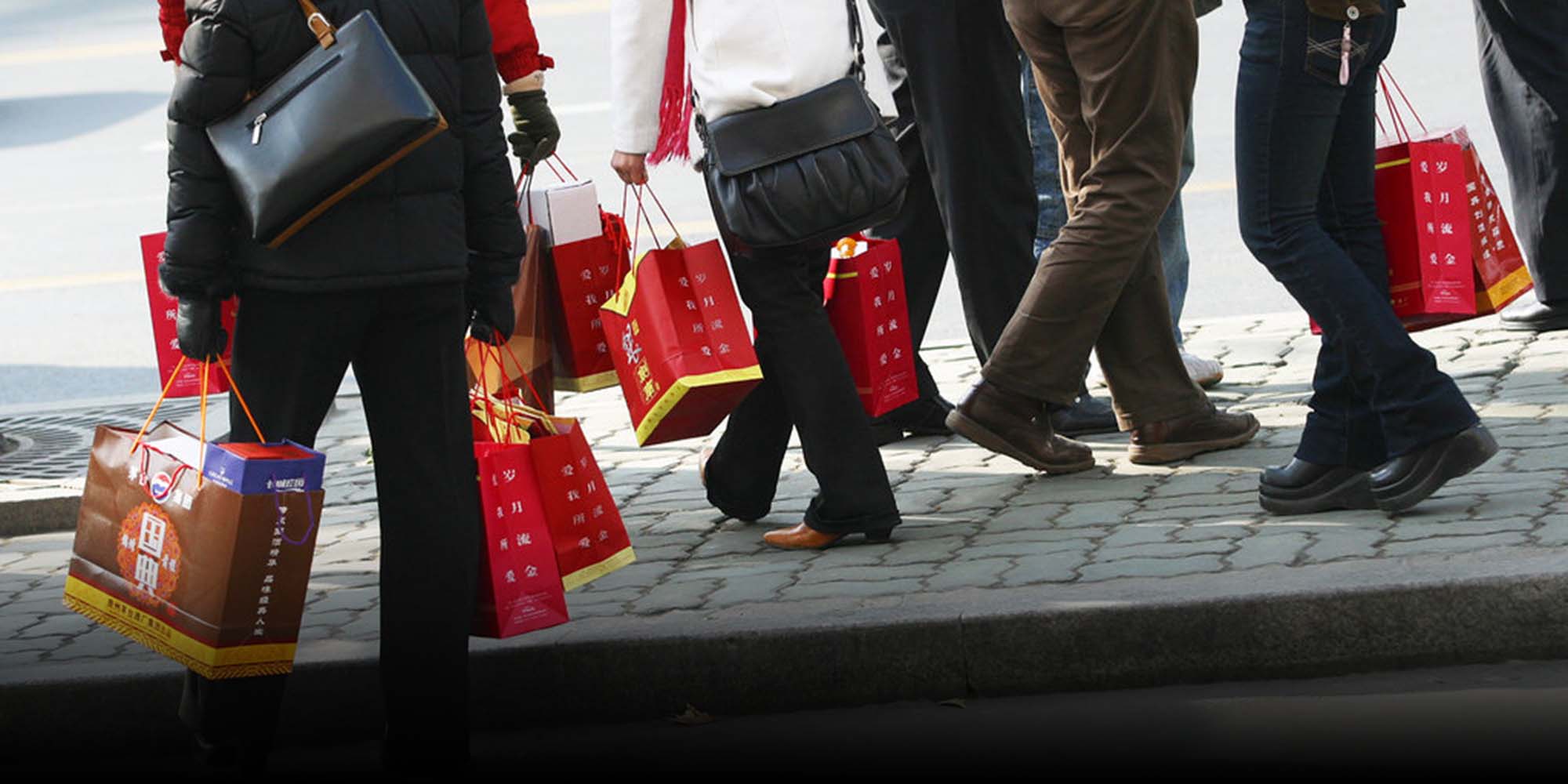 NEWS
Shanxi Cracks Down on Fake 'Exclusive' Gifts for Impressing Friends
"Tegong" is the ancient custom giving government officials high-quality products as a sign of esteem. Today, the term is often appropriated by online swindlers.
A province in northern China is cracking down on innovative — and usually misleading — marketing tactics that tout the prestige of products meant to be bought and given as gifts for currying favor with social elites.
This ancient custom, called tegong, or "exclusive provision" in Chinese, might include luxury cigarettes; Pu'er tea made from only the youngest, freshest leaves; or a finely aged rice wine. Traditionally, people have made or bought such products to offer as gifts to government officials — or in ancient times, the emperor. They were rarely consumed by laobaixing, or common people, but rather set aside and gifted to guizu, or nobles, as tokens of respect, courtesy, and deepening friendship.
But with tegong being synonymous with quality and exclusivity, shady businesses have in recent years advertised their goods as "exclusive provisions" in order to boost sales and command premium prices. The Chinese government has repeatedly cracked down on such marketing since 2012, but merchants have continued to find innovative ways to hint to potential customers that their wares are top-shelf.
On Monday, China's state-run Xinhua News Agency reported that Shanxi province had launched a cleanup campaign against the use of "code words" in ads and product descriptions on ecommerce platforms that might suggest the goods in question are intended for government officials.
One code word that has been used for peddling such products is "RMDHT," an acronym of the pinyin term Renmin Dahuitang, as Beijing's Great Hall of the People is known in Chinese. The association seems to suggest that the advertised product is a regular feature of important events held in the capital. Other code terms include "ZXYJ" for Zheng Xie yong jiu, or "alcohol used by the Chinese People's Political Consultative Conference," a top policy advisory body; "GYZY" for guoyan zhuanyong, or "exclusively for state banquets"; and "JD" for jundui, or the military.
Specifically targeted goods being advertised in this way include alcohol and other beverages, health products, porcelain, and luggage.
The campaign by Shanxi's market supervision bureau is part of a nationwide drive to stamp out such practices introduced in late September. Earlier that month, Beijing police arrested 46 members of criminal gangs that had advertised and sold knockoff liquor as exclusively for consumption by government officials. The products in question cost only a few dozen yuan to make but were sold for over 1,000 yuan ($155) each, mostly through informal networks.
On Sept. 29, the Ministry of Commerce summoned representatives from domestic e-commerce sites to discuss the matter. After the meeting, searches for tegong returned no results on Taobao and JD.com, China's dominant online marketplaces. A day later, the ministry announced the rectification campaign, which will conclude at the end of February.
A week after the campaign's announcement, a blog run by state-run newspaper People's Daily called on consumers to be wary of misleading advertising. "In some people's minds, 'exclusive provision' and 'special provision' products are high-class, mysterious, rare, expensive, and superior in quality," the post read. "The alcohol is the same, but these labels give it a halo of exclusivity. With just one sip, you can taste privilege, and your vanity is satiated."
Another newspaper, Workers' Daily, noted that under Chinese law, ads cannot use, or disingenuously allude to, being associated with the government, its departments, or its employees. Anti-unfair competition laws also state that businesses cannot use ads or other methods to mislead consumers about a product's quality or benefits.
Code word tactics and abbreviations similar to those used by scamming sellers on e-commerce sites have also been used by savvy social media users to avoid detection while discussing sensitive topics — using "ZF" for zhengfu, or "government," for example — or to curse at people using verboten expletives. This online lingo is constantly evolving as new social issues emerge, and as the algorithms of social media and content-hosting sites rush to catch up with creative netizens.
Editor: David Paulk.
(Header image: People Visual)