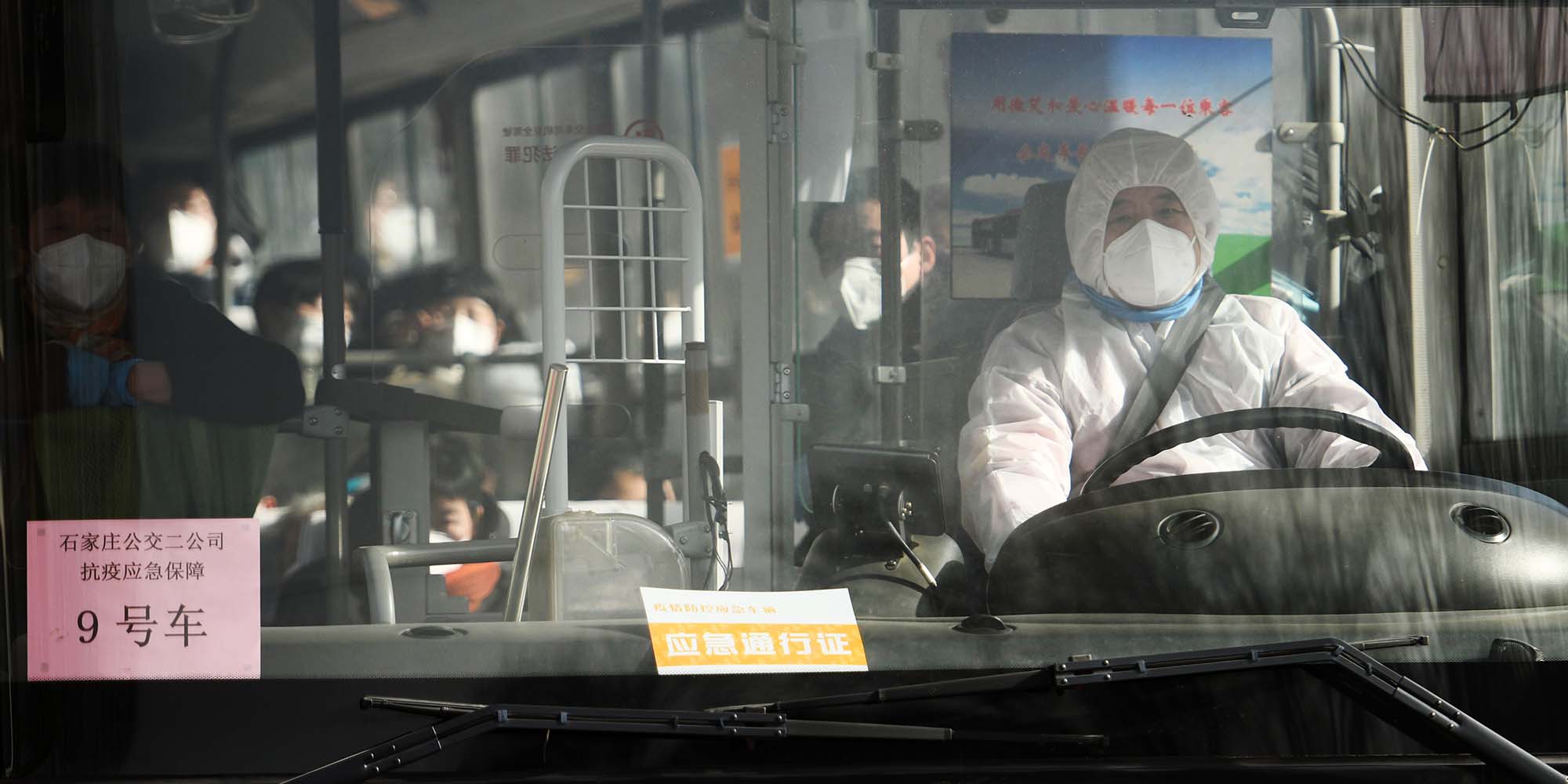 NEWS
China on Guard After Surge in Coronavirus Infections
Dozens of new cases, many asymptomatic, are being reported daily in the country's northern provinces.
China is stepping up measures to contain a possible widespread coronavirus outbreak, with Beijing shutting highways from a neighboring province amid rising infections.
Since Monday, health authorities in the northern Hebei province have reported 99 new infections, taking the total to 695 — including symptomatic and asymptomatic patients — since the start of the new year. The majority of the new cases have been recorded in the provincial capital,Shijiazhuang, which went into "wartime mode" on Friday to contain the virus' spread.
Since the outbreak started, some 103 health care professionals from five provinces have arrived in Shijiazhuang to help local medical staff, while nearly 140,000 doses of COVID-19 vaccine have been administered in the province, according to the country's top health authority. So far, the source of the local outbreak is unknown.
To curb the spread, two other cities in the province, Xingtai and Langfang, have been placed under lockdown. There are reportedly 16 people infectedin Xingtai and one case in Langfang.
Some 20,000 residents from Shijiazhuang's Gaocheng District have been put in a centralized quarantine, though the reasons remain unclear.
Since Monday, the northeastern Heilongjiang province has reported 37 COVID-19 cases, all of which were from Wangkui County. An additional seven infections — all asymptomatic — were detected in the city of Qiqihar, three of which were traced to Wangkui County.
Changchun City in the northeastern Jilin province reported three new asymptomatic cases Tuesday, in addition to four such cases from the previous day.
On Monday, Shenyang in the northeastern Liaoning province confirmed two symptomatic infections that were traced to someone who had returned from abroad and showed symptoms after their 14-day quarantine, according to state-run newspaper People's Daily.
Jinzhong in the northern Shanxi province alsoreported two asymptomatic cases Monday, both with travel histories to Hebei. The city has announced the closure of all elementary, middle, and high schools starting this week, with only high school seniors continuing to go to class.
The recent spate of asymptomatic cases has raised concerns and prompted authorities to introduce strict containment measures. Last week, Beijing extended its quarantine policy to 21 days after finding evidence of longer incubation periods for the virus, and ride-hailing platform Didi Chuxing has said it will inoculate all of its drivers in the capital after one of them tested positive for the virus without showing symptoms.
Yang Zhanqiu, a virologist at Wuhan University, said asymptomatic cases are an obstacle to stamping out the virus because they can be so difficult to find.
"When it comes to asymptomatic carriers, there isn't a better way than what has been done in Hebei, which implemented citywide nucleic acid tests," Yang told Sixth Tone. "People from elsewhere should surely stick to all protective measures, but there is no need to panic."
With the recent uptick in the number of active COVID-19 cases, Chinese authorities are urging people to reduce their travel plans ahead of the Lunar New Year holiday in February, when millions of people are expected to return to their hometowns to spend time with family and friends.
Editor: Bibek Bhandari.
(Header image: A bus shuttles people to quarantine centers in Shijiazhuang, Hebei province, Jan. 11, 2021. People Visual)