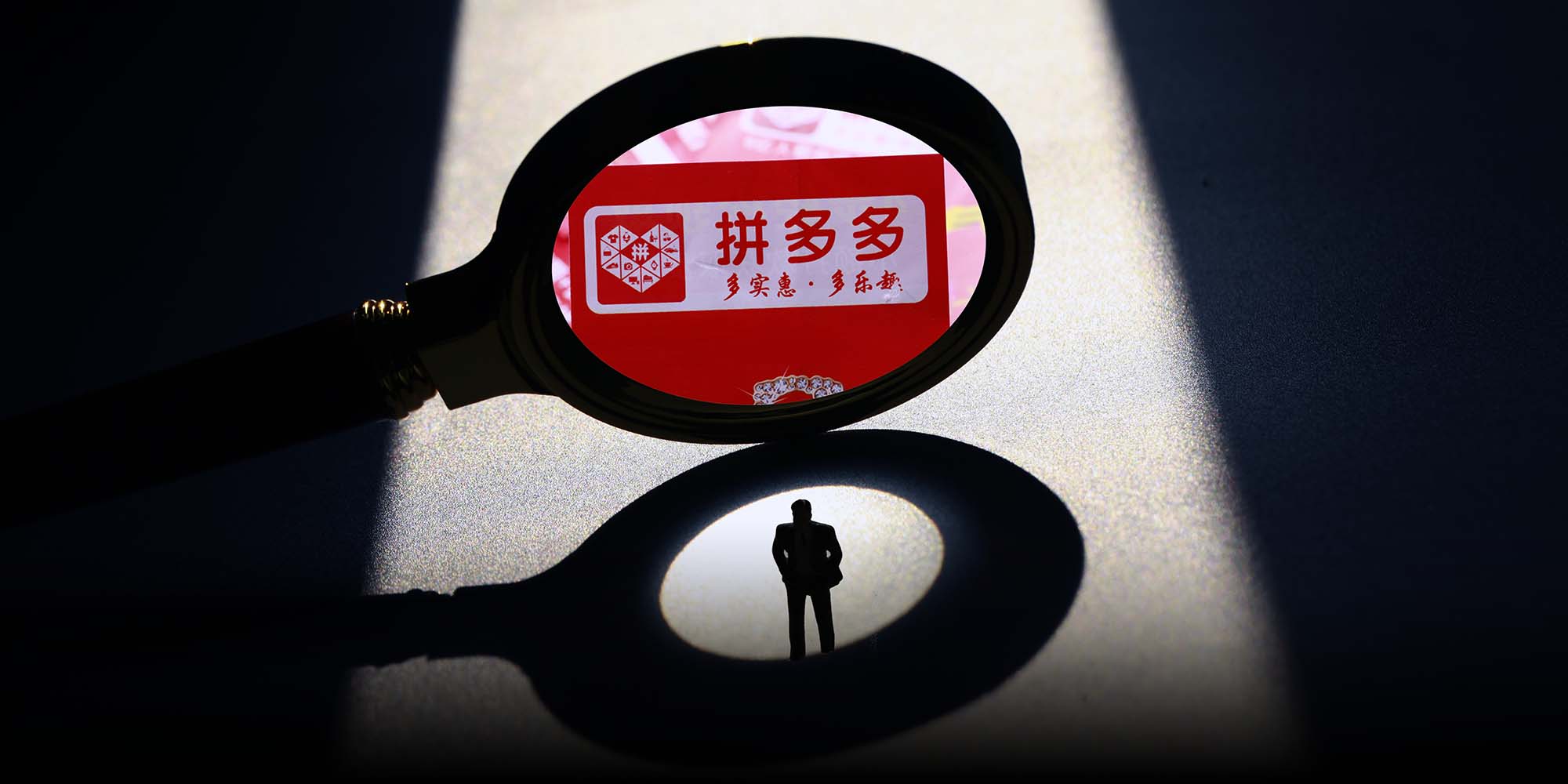 NEWS
Pinduoduo Fires Worker for 'Malicious' Comments, Irks Internet
The staff member says the e-commerce giant dismissed him after he had commented critically about its work culture. Pinduoduo says he was let go for violating company rules.
Pinduoduo, one of China's largest and fastest-growingonline retailers, is again being scrutinized for how it treats its employees after firing a worker who had complained about what he perceived to be an oppressive corporate culture.
The employee, who identified himself as Wang Taixu, said Pinduoduo asked him to resign and sign a nondisclosure agreement after he had posted a photoon Maimai, a LinkedIn-like platform, of an ambulance parked outside the company's Shanghai headquarters. Pinduoduo — which fired Wang after he refused to resign — said the photo included an anonymous message that read "Another brave warrior of Pinduoduo has fallen," referring to another recent case.
That case, involving a Pinduoduo staff member whodied suddenlywhile driving home after working past midnight, had raised concerns about excessive work hours at the company, with several former employees speaking out against what they described as unethical and illegal labor practices. Pinduoduo, for its part, has not commented on whether the employee's death was work-related.
On Saturday, another employee who had joined the company in Julykilled himself while on leave, though the circumstances leading to his death are unclear. Pinduoduo said afterward that it would cooperate with police investigation.
In avideoWang posted on Bilibili after he was fired, he criticized the company's compulsory overtime rules. Former Pinduoduo employees told Sixth Tone they are typically required to work at least 300 hours per month. According to Wang, some have logged as many as 380 hours for special projects.
A Pinduoduo spokesperson told Sixth Tone that such claims are false.
"If a company's way of solving a problem is not to solve the problem but to 'solve' the person who raised it, is that fair?" Wang said.
As of Tuesday, his video had been viewed over 444,000 times, with many commending him for speaking out against so-called 996 culture— working from 9 a.m. to 9 p.m., six days a week — that, despite being illegal, is often expected at Chinese startups and tech companies.
Responding to the video Monday, Pinduoduo said Wang had not been fired for posting the ambulance photo, but for his "extreme comments made with obvious malice," which violated company rules. In its statement, Pinduoduo included screenshots of other Maimai comments attributed to Wang that read "I want Pinduoduo to die" and "Throw out Pinduoduo's ashes."
The Pinduoduo spokesperson told Sixth Tone it learned Wang had posted the ambulance photo after speaking to people who were at the scene. They added that the person in the ambulance was an employee with a stomach problem, and not a medical emergency.
Meanwhile, Maimai issued a statementsuggesting that, in accordance with its user privacy policy, it had not shared Wang's identity with Pinduoduo.
Editor: Bibek Bhandari.
(Header image: People Visual)